'Fraud': Winklevoss Eviscerates Silbert Over DCG 'Lies'
A "complete gimmick": Winklevoss goes for the jugular as Genesis Global Capital, Grayscale stand accused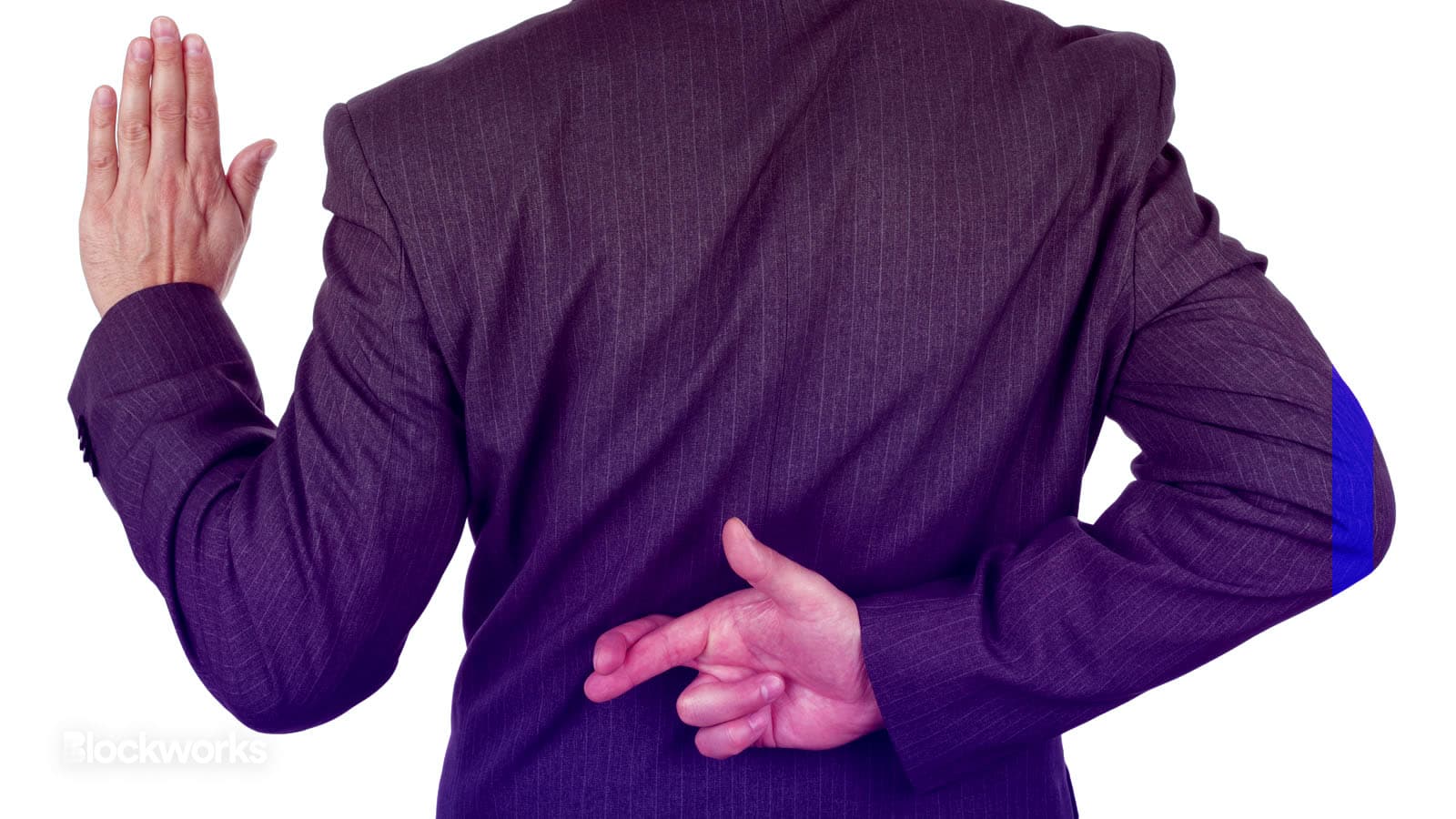 Brian A Jackson/Shutterstock modified by Blockworks
Gemini co-founder Cameron Winklevoss called on the board of Digital Currency Group (DCG) to remove CEO Barry Silbert after alleging fraud against DCG and portfolio company Genesis. 
Genesis has defrauded Gemini and more than 340,000 of its users, Winklevoss claimed in the open letter, which he tweeted Tuesday morning. The company handled backend business for Gemini Earn, with as much as 8% interest offered under their partnership.
He alleged the fraud to be coordinated between Genesis and parent company DCG, led by CEO Barry Silbert, claiming that they made "false statements and misrepresentations" about Genesis's solvency and financial health.
"They did so in an effort to mislead lenders into believing that DCG had absorbed massive losses that Genesis incurred from the Three Arrows Capital (3AC) collapse and induce lenders to continue making loans to Genesis," Winklevoss wrote. "By lying, they hoped to buy time to dig themselves out of the hole they created." 
A DCG spokesperson called Winklevoss's letter "another desperate and unconstructive publicity stunt," adding that Gemini is responsible for operating Gemini Earn and marketing the program to its customers. 
"We are preserving all legal remedies in response to these malicious, false, and defamatory attacks," the representative told Blockworks in an email. "DCG will continue to engage in productive dialogue with Genesis and its creditors with the goal of arriving at a solution that works for all parties."
The letter claims that Genesis lent nearly $2.4 billion to Singapore-based hedge fund 3AC, which filed for bankruptcy in the middle of last year. 
"At this point, Barry Silbert had two legitimate options: restructure the Genesis loan book (inside or outside of bankruptcy court) or fill the $1.2 billion hole," Winklevoss added. "He did neither."
Michael Moro, Genesis' CEO at the time, said in a July 6 tweet that DCG had "assumed certain liabilities of Genesis" related to 3AC to ensure the business could continue operating.
Moro mentioned in a separate tweet: "We are pursuing all strategies to recover any potential residual loss."
Winklevoss called Moro's first tweet "false and misleading," claiming that DCG hadn't given Genesis proper funding to make up for the loss. DCG entered into a $1.1 billion promissory note with Genesis due in 2032, the Wall Street Journal reported. The Gemini co-founder called that deal a "gimmick" in the Tuesday letter, saying it did nothing to improve Genesis's short-term liquidity position. 
Winklevoss's letter to the DCG board is not Winklevoss's first public claims against Silbert, as the executive said last week DCG owes Genesis some $1.675 billion in total — money it needs to fulfill Gemini's earn product and other creditors. 
Silbert tweeted at the time that DCG did not borrow $1.675 billion from Genesis. 
"DCG has never missed an interest payment to Genesis and is current on all loans outstanding; next loan maturity is May 2023," Silbert added in the Jan. 2 tweet. "DCG delivered to Genesis and your advisors a proposal on December 29th and has not received any response."
Updated Jan 10 2023 at 12:38 pm ET: Added comment from DCG.
---
Don't miss the next big story – join our free daily newsletter.
Follow Sam Bankman-Fried's trial with the latest news from the courtroom.