Podcast: The Rise and Fall of Crypto Culture | Konstantin Richter
Blockdaemon CEO has never been more optimistic on the future of crypto than right now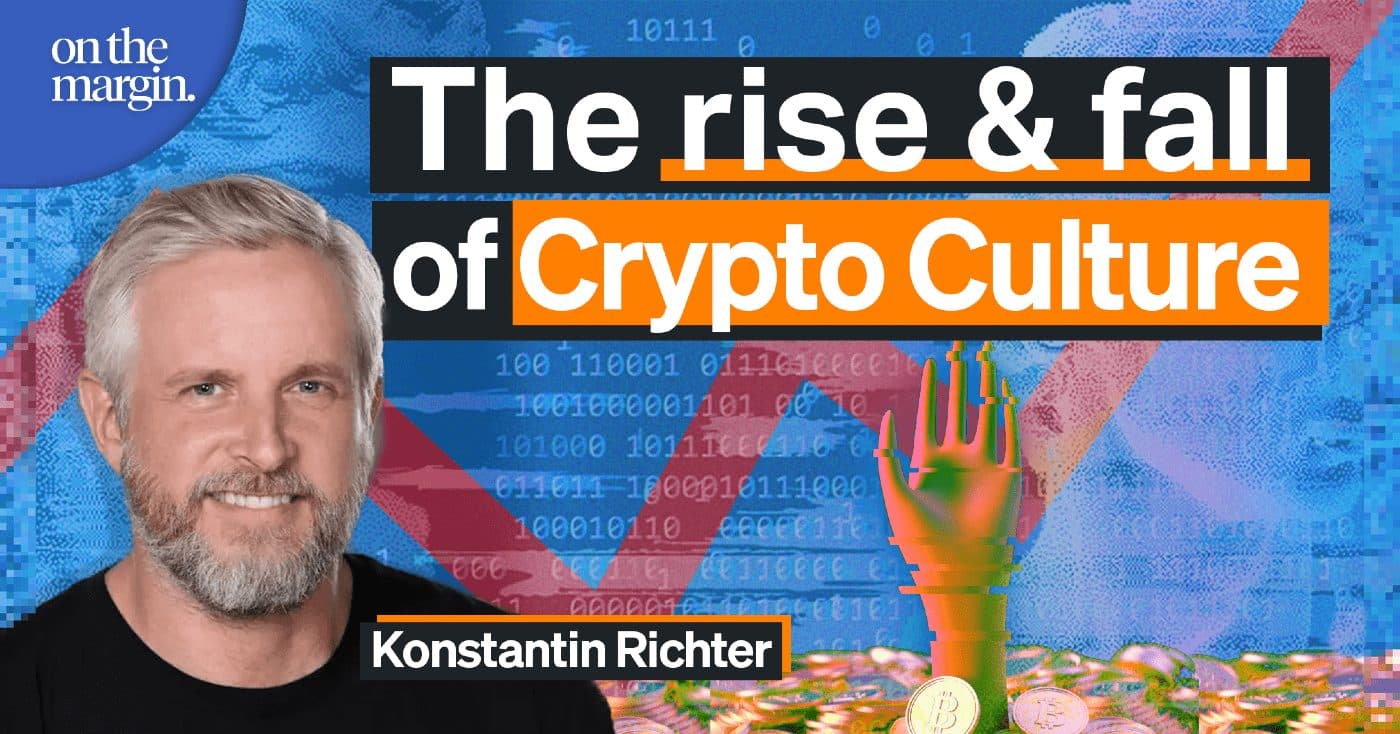 On this episode of "On the Margin," Blockworks Co-founder Mike Ippolito is joined by Blockdaemon CEO and founder, Konstantin Richter, to discuss the rise and fall of crypto culture. When sentiment shifts in crypto markets, founders build conviction. Konstantin reminds us of previous cycles and shares why he has never been more optimistic on the future of crypto than right now.
Mike and Konstantin debate the pros and cons of centralization vs. decentralization, and they discuss the outlook for a multichain future.
They also cover:
the founding and future of Blockdaemon
forming new systems of governance
PoW vs PoS

and so much more
Watch the full episode below! 👇
"On the Margin" is a two-part show. Once a week, Mike interviews industry experts. At the end of the week, he is joined by a co-host where they break down the top crypto and macro stories. Episodes go live every Wednesday and Saturday morning.
Subscribe to "On the Margin" today on Apple or Spotify, or watch episodes on YouTube.
---
Get the day's top crypto news and insights delivered to your inbox every evening. Subscribe to Blockworks' free newsletter now.
---