Revolut Could See License Application Denied, But Crypto Offerings Unaffected
Revolut's internal IT systems were identified in March as being insufficient in assuring revenue streams from different areas of its business, including crypto trading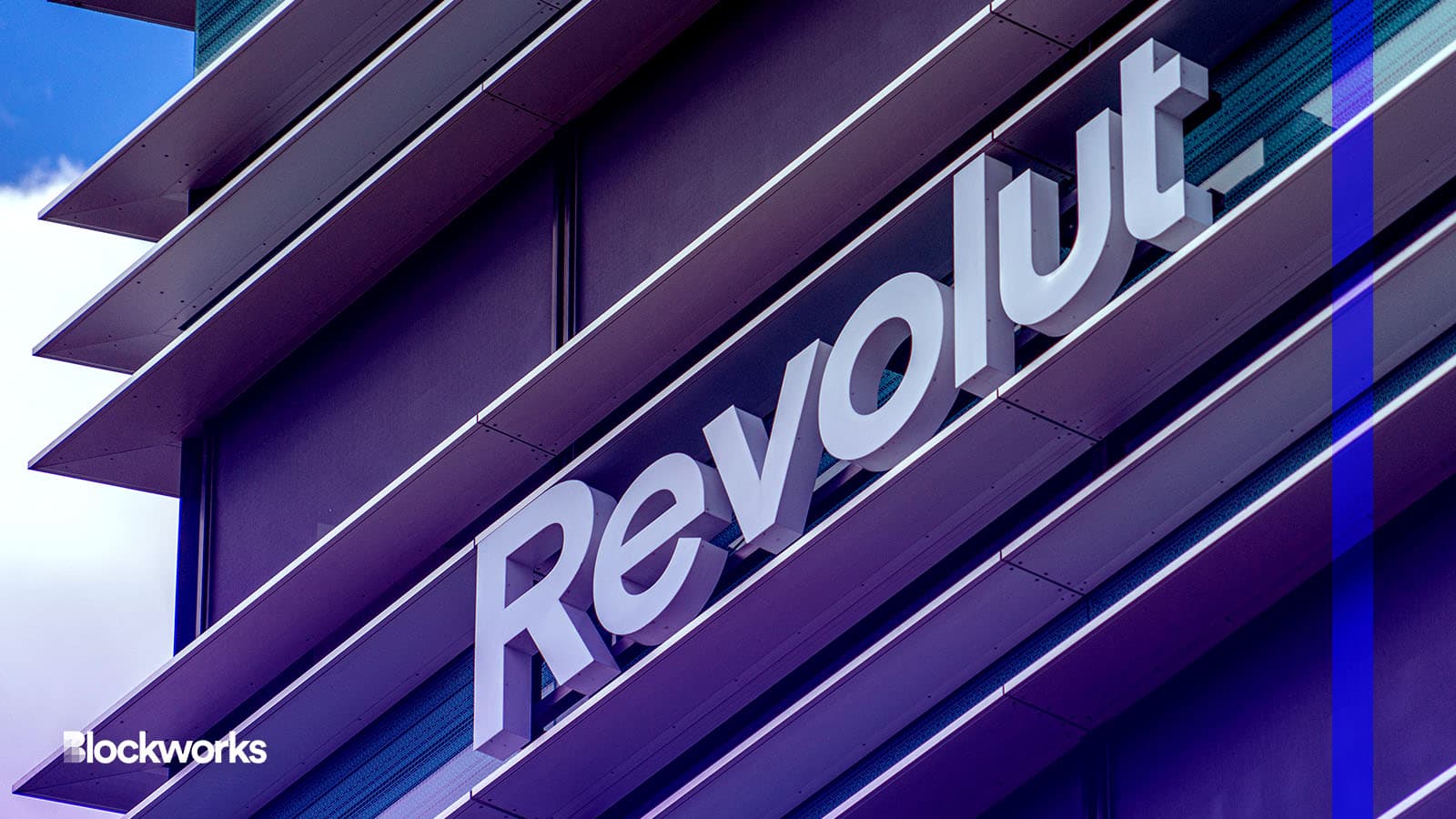 Veja/Shutterstock, modified by Blockworks
Britain's most valuable fintech company, Revolut, faces a significant setback as the Bank of England reportedly prepares to reject its application for a banking license. 
It follows a review of the company's internal IT systems which were found to be insufficient in assuring revenue streams from different areas of its business including crypto trading revenues, its accounting firm BDO said last month.
After a two-year campaign, the Prudential Regulation Authority (PRA), responsible for licensing, informed the government of its intention to deny Revolut's application. The decision also comes amid concerns over Revolut's balance sheet and a qualified audit opinion on overdue accounts, local media The Telegraph reported Thursday. 
PRA has instructed Revolut to produce a set of accounts with an audit opinion and simplify its share structure before the license could be granted. The regulator had previously informed the UK government of its plans to issue a notice to Revolut in March.
To date, no warning notice has yet been issued, but backroom discussions are now underway in an attempt to salvage the license application, per the report.
In any case, a denial of its banking license is only expected to affect its offerings of mortgages and loans to UK customers, while its crypto services are expected to remain unaffected.
In March, BDO, one of the UK's top accounting firms, said it was unable to fully verify £477 million ($591 million) of Revolut's revenues for 2021 due to internal system deficiencies. This amount represents over two-thirds of Revolut's total revenues of £636 million ($789 million) for the year.
Revolut, which provides neobanking services, recently doubled down on its crypto offerings, including furthering its push with staking rewards to customers across the UK and Europe.
The fintech unicorn, which has raised $1.8 billion over 19 rounds and is valued at roughly $33 billion, first began offering crypto in 2017 by allowing users to acquire bitcoin, ether and litecoin.
---
Don't miss the next big story – join our free daily newsletter.