Riot inks MicroBT deal to build bitcoin miners in US — not China
Texas-focused bitcoin miner Riot orders initial wave of more than 33,000 MicroBT machines in bid to on-shore supply chain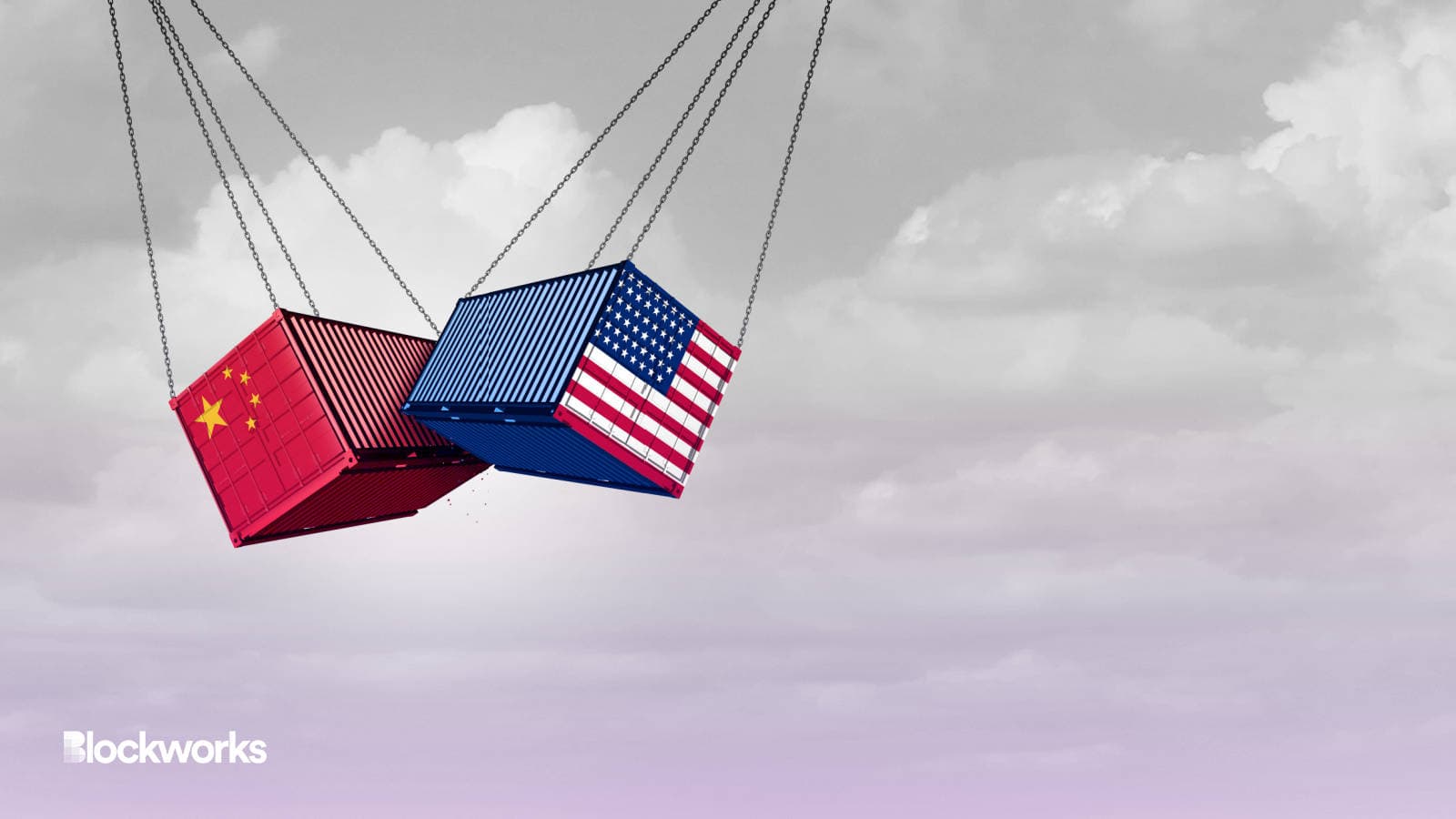 Lightspring/Shutterstock modified by Blockworks
Riot Platforms is partnering with China-based bitcoin miner manufacturer MicroBT in an effort to secure an on-shore supply chain and potentially triple its hash rate.
Riot CEO Jason Les told Blockworks the deal is also a step toward more broadly bolstering the bitcoin mining industry domestically.   
Founded in 2016, MicroBT develops and sells integrated circuits and bitcoin mining hardware under the WhatsMiner brand. It revealed a partnership with New York-based Foundry Digital in 2020 to increase its market share in North America.
The purchased MicroBT machines — to be created at a new facility in Pittsburgh — will be for Riot's Corsicana facility in Texas's Navarro County. Riot broke ground on the 1-gigawatt expansion project last October — slated to be bigger than its now-largest 700-megawatt Rockdale facility. 
The initial order for the "long-term purchase agreement" amounts to 33,280 machines at a price of roughly $163 million, or $21.50 per terahash (TH). Riot has the option to buy an additional 66,560 machines before the end of 2024 at the same price. 
MicroBT Chief Operating Officer Jordan Chen called the M56S+ and M56S++ — the models Riot ordered — "the most powerful machines we have ever developed" in a statement.
Riot has tested the machines over the past several months. Those models are designed for immersion cooling systems such as the ones to be used in the company's Corsicana facility.
"This order will drive expansion of our operations allowing us to hire and train new staff to fulfill our growing United States-based manufacturing business," Chen added.
Growing hash rate, improving logistics 
Riot historically only bought large amounts of machines from MicroBT rival Bitmain, a firm also based in China. 
The company previously had to charter jets and endure expensive shipping costs to get machines delivered overseas, Les said. The arrangement with MicroBT "de-risks the logistics," he added, as now trucks can ship the miners from Pennsylvania to Texas. 
"By entering this order and forming this partnership with MicroBT, we've now helped develop this pipeline of access to US-manufactured miners," the CEO told Blockworks. "We think that's great for the industry and we think that's great for decentralization."   
Riot Platforms mined 676 BTC ($20.5 million) in May. It ended the month with roughly 800 miners staged for deployment — at which point the company said it was set to have 94,976 miners with a hash rate capacity of about 10.6 exahashes per second (EH/s). 
The company was set to grow to 12.5 EH/s in the second half of 2023, it said earlier this month. But the deal with MicroBT could help Riot nearly triple that hash rate within the next two years or so.
Delivery of the 33,280 machines is expected to start in December, as deployment would follow in the first quarter of next year. Those machines would raise Riot's hash rate to 20.1 EH/s.
Marathon, another major US miner, reported 15.2 EH/s operational hash rate earlier this month, with 404.89 EH/s on the entire network right now.
If Riot chooses to buy the additional 66,560 MicroBT machines, its capacity is estimated to reach 35.4 EH/s.
"We really like the product … and we really like the price of the hash rate right now," Riot's Les said. "While we do not have all the capital on our balance sheet to purchase [the additional] miners right now, we wanted to make sure we secured the option to."
He added: "As we continue raising capital in the future, we'll have the ability to put that to use at these low prices now."  
---
Don't miss the next big story – join our free daily newsletter.