Sam Bankman-Fried will not haunt us forever
It may hurt today, but there will come a time when SBF becomes a distant memory of an industry just getting off its training wheels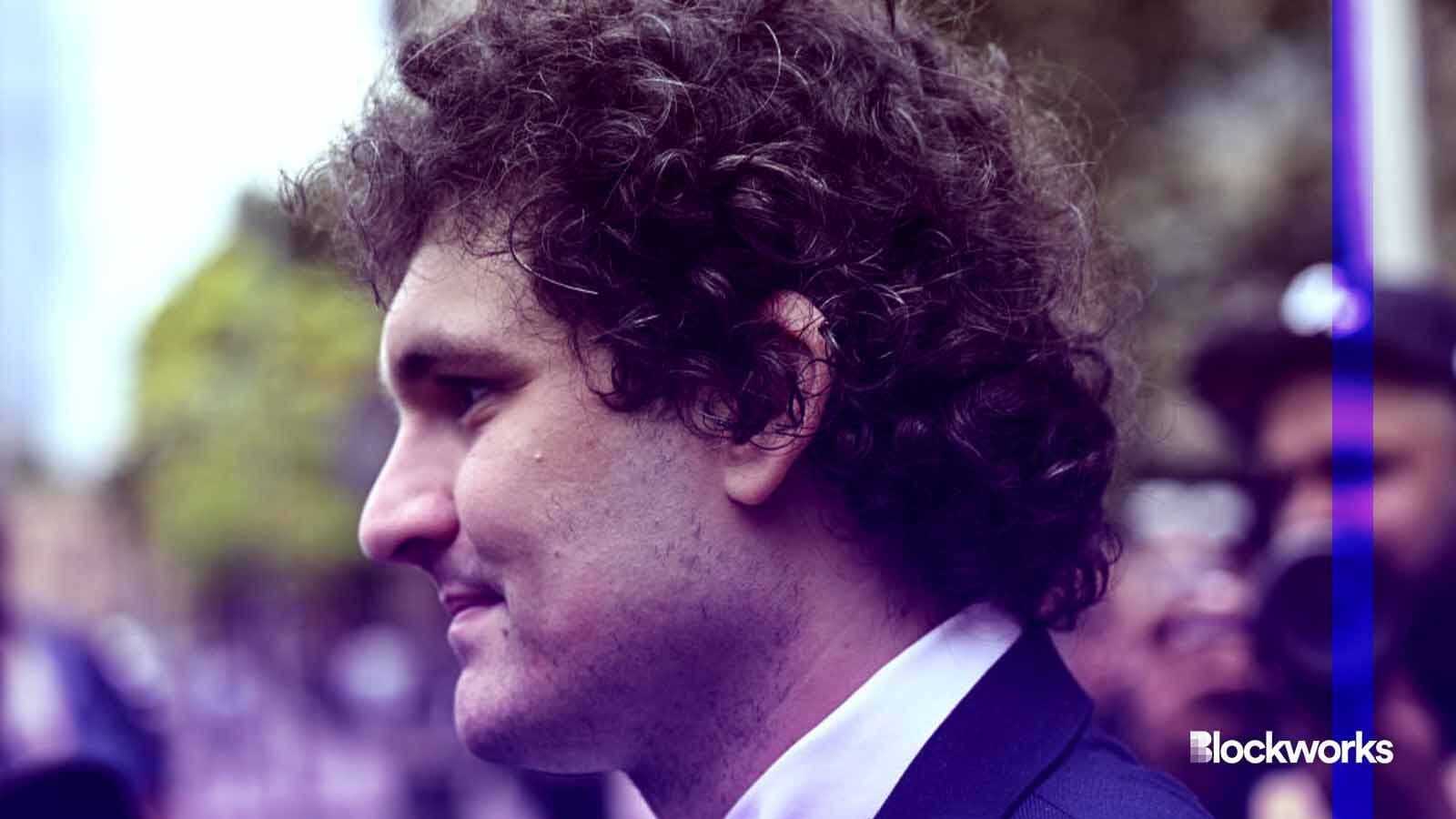 FTX co-founder Sam Bankman-Fried | Getty modified by Blockworks
How many people know who Bernie Madoff is? I'm willing to bet that in your family, or broader friend group, maybe one or two have heard of him — but even they can't really pinpoint what he actually did. (For those wondering, he was a Wall Street money manager who ran the largest Ponzi scheme of all time.) 
My bet is the same goes for Sam Bankman-Fried. Although many think the scar left behind by Sam will live on forever, I reckon it's no more than a bad bruise. 
For the past year, nobody has been able to escape the frizzy-haired fiasco caused by Bankman-Fried. Crimes notwithstanding — there's crypto publications to thank for that — people have reported obsessively on anything-SBF, as did the broader media industry. The scope of who was hurt and how much was lost turned him into the poster boy of an industry gone awry. 
As we await his sentencing, many think we will live forever in the shadow of the once-proclaimed "king of crypto." That's pretty understandable. I mean, Bankman-Fried didn't just take crypto degens and their mothers out for a ride, but he also hoodwinked huge personalities across the globe. Tom Brady, Gisele Bundchen, Kevin O'Leary, Steph Curry, the FTX Arena, the Major League Baseball Association. For the sake of brevity, I will stop there. 
Those names make Bankman-Fried's impact seem much larger. Especially in a still-nascent alternative financial system. But, and I don't want to sound cliché here, that's one important piece of the puzzle: We're still so early. 99% of the world lives beyond the fringe of crypto, and even those burnt by Sam are widely still in it. Even the tiny, tiny number of my normie friends that are in crypto and know of his existence are still buying, and still interested. 
Think about Bernie Madoff. He committed the largest financial crime in history, defrauding investors an estimated $18 billion. Yet, the vast majority of the financial system carried onwards and upwards, and now, more than a decade after his scheme was discovered, his memory exists as barely that — a memory. One that lives confined in the minds of finance geeks and economists.
Some of you are probably going to scream about how institutions are much more diligent now (are they?), or how regulators are more vigilant (are they?) after what Madoff did. I've got my doubts, but what I want to focus on is how the system kept on chugging. And for many retail investors — those that crypto is allegedly trying to financialize — Madoff's criminal behavior barely exists. 
Beyond Bernie, look at the perpetrators of the Great Financial Crisis of 2008-09. Reckless gambling and rampant greed (and no small bit of regulatory whatever-you-want-to-call-it) wreaked havoc across the world. But the system keeps on churning, its participants seemingly oblivious to what happened 15 years ago. 
Read more from our opinion section: Crypto will never escape SBF's shadow
And I want to insist, ask your friends and family (or Uber driver) tonight if they know who Madoff is, what he did, or what happened back in 2008-09. I reckon you'd get the same answer eventually for Sam Bankman-Fried. 
Disclaimer: I'm from Chile, a tiny sliver of the Global South, and one with a financial system "that works." But I look around me, and unless you belong to the 0.00001% of crypto people, Bankman-Fried is already non-existent — and damn hard to say in Spanish. 
I say that knowing full well that plenty of people in emerging markets lost tons in the FTX collapse. Some will leave forever, as expected. But the majority will likely stick around, or come back once Bitcoin hits an all-time high again. 
Bankman-Fried's impact will be felt, no doubt. And I'm saying that for the good and the bad. But eventually, it will fade away, a vile memory of a nascent industry rife with all sorts of good and bad actors. 
That's something else we sometimes forget. The crypto industry is not only nascent, it is also tiny. Anything that goes askew now is likely to be felt with the blast of ten thousand suns. However, that doesn't mean a scandal will last forever, nor will it permanently put a dent in the system. 
But don't get the impression that I think we should just forget about Bankman-Fried or his crimes. Of course, we should remember them, and put the necessary measures in place to ensure things like these don't happen again. 
What I'm actually saying is two-fold. For one, it would speak poorly of the industry if we were to never recover from his crimes. And for the other, I reckon we will eventually outlive and outgrow his specter, turning it into a bad memory that just might allow for something similar to happen again. 
---
---
Don't miss the next big story – join our free daily newsletter.