SBF To Be Released on $250M Bond: Who Paid?
The US attorney assigned to the case against Bankman-Fried dubbed it "fraud of epic proportions"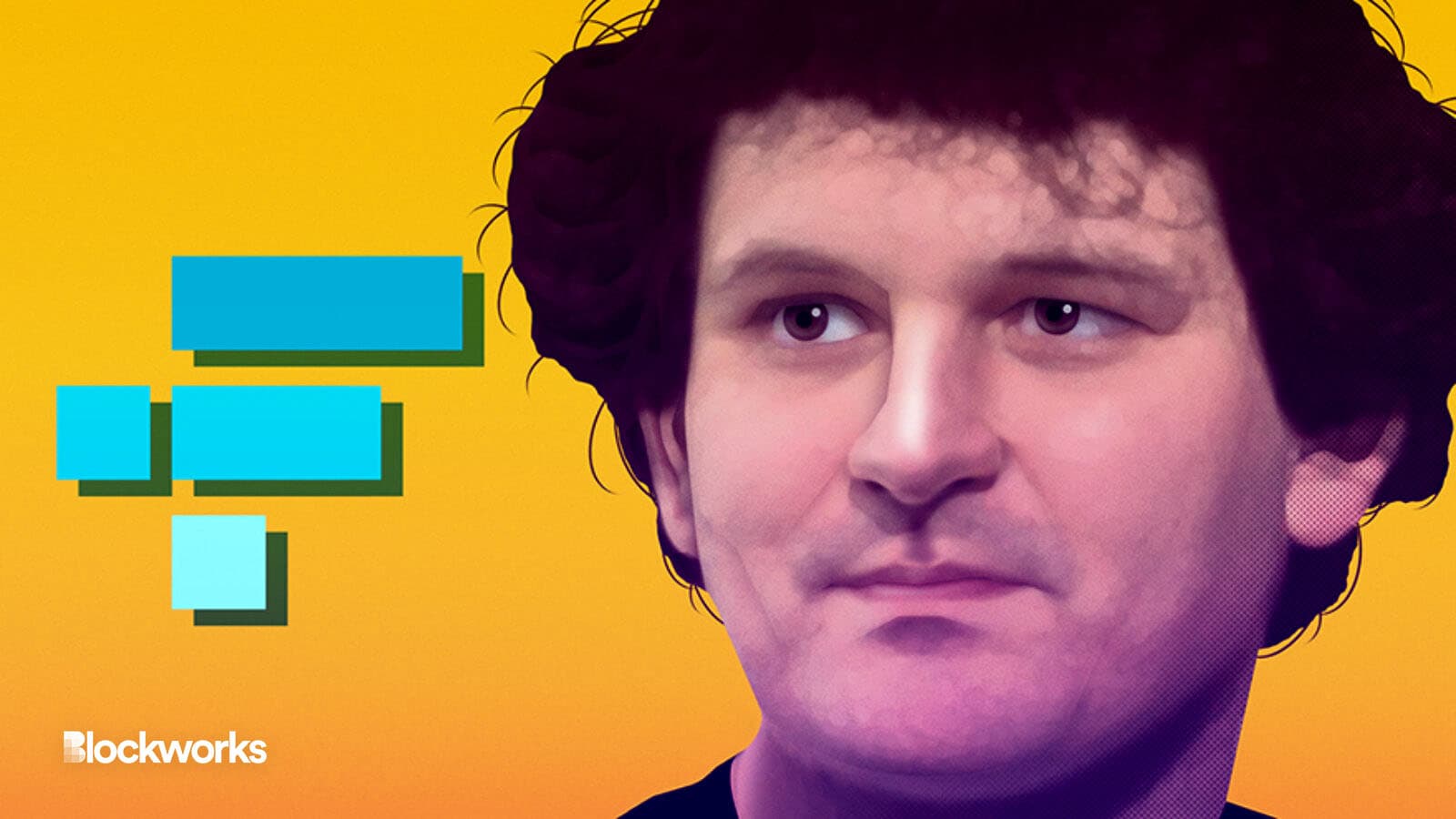 FTX's Sam Bankman-Fried | Blockworks exclusive art by Axel Rangel modified by Blockworks
In what may well be the highest-ever bond amount before a trial, FTX founder Sam Bankman-Fried is set to be released after posting $250 million, dwarfing that of famed financial fraudster Bernie Madoff, who was granted a $10 million bail agreement in 2008. 
Bankman-Fried has been ordered to be confined to his parents' Palo Alto, CA, home, a federal judge said at the disgraced founder's first New York federal court appearance Thursday. 
Bankman-Fried faces charges including wire fraud, money laundering and violating campaign finance laws. 
Federal prosecutors did not attempt to withhold bail, but they did grant what is believed to be the "highest-ever pretrial bond," assistant US attorney Nick Roos said during Thursday's hearing. That statistic does not appear to account for inflation metrics when it comes to previous sky-high bail designations for other purported financial fraudsters. 
Bankman-Fried's acquiescence to US extradition from the Bahamas — where he lived and was arrested — helped his case for being offered bail to begin with, Roos said. 
"This was a fraud of epic proportions," Roos said. "If that was the only test, detention would likely be appropriate. But he voluntarily consented to extradition. That should be given weight." 
The bond will be signed by Bankman-Fried, his parents and one non-family member, according to court proceedings. He is expected to report to pretrial services in California by 10 am Friday. 
"The defendant has achieved sufficient notoriety it would be impossible for him to continue financial transactions — this notoriety also goes to risk of flight," Federal Judge Gabriel Gorenstein said during the hearing. "He would be recognized. So I am going to permit release." 
The quarter of a billion-dollar bail ranks in the historical upper echelons for the US — even when accounting for inflation. The figure, for instance, dwarfs Bernie Madoff's $10 million stipulation in 2008.
After this story was published, details emerged that Bankman-Fried's parents were planning to put equity in their California home — where he is slated to be confined — up as collateral against a bail bond for their embattled son. Requirements additionally mandate that a third individual, who cannot be related to Bankman-Fried, also sign off on the bond agreement.
A 10% payment is sufficient to secure bail, which would be returned if and when he appears for trial.
Updated Dec. 22, 2022 at 7:44 pm ET: Added details regarding the parents of Bankman-Fried moving to put their home's equity up for collateral against their son's bond. Also, added details on bail payment processes, as well as context categorizing his bail amount.
---
Don't miss the next big story – join our free daily newsletter.