Senators Warren, Lummis Divided on Digital Asset Value, Agree on Regulation
Bitcoin will eventually become a viable currency, according to Lummis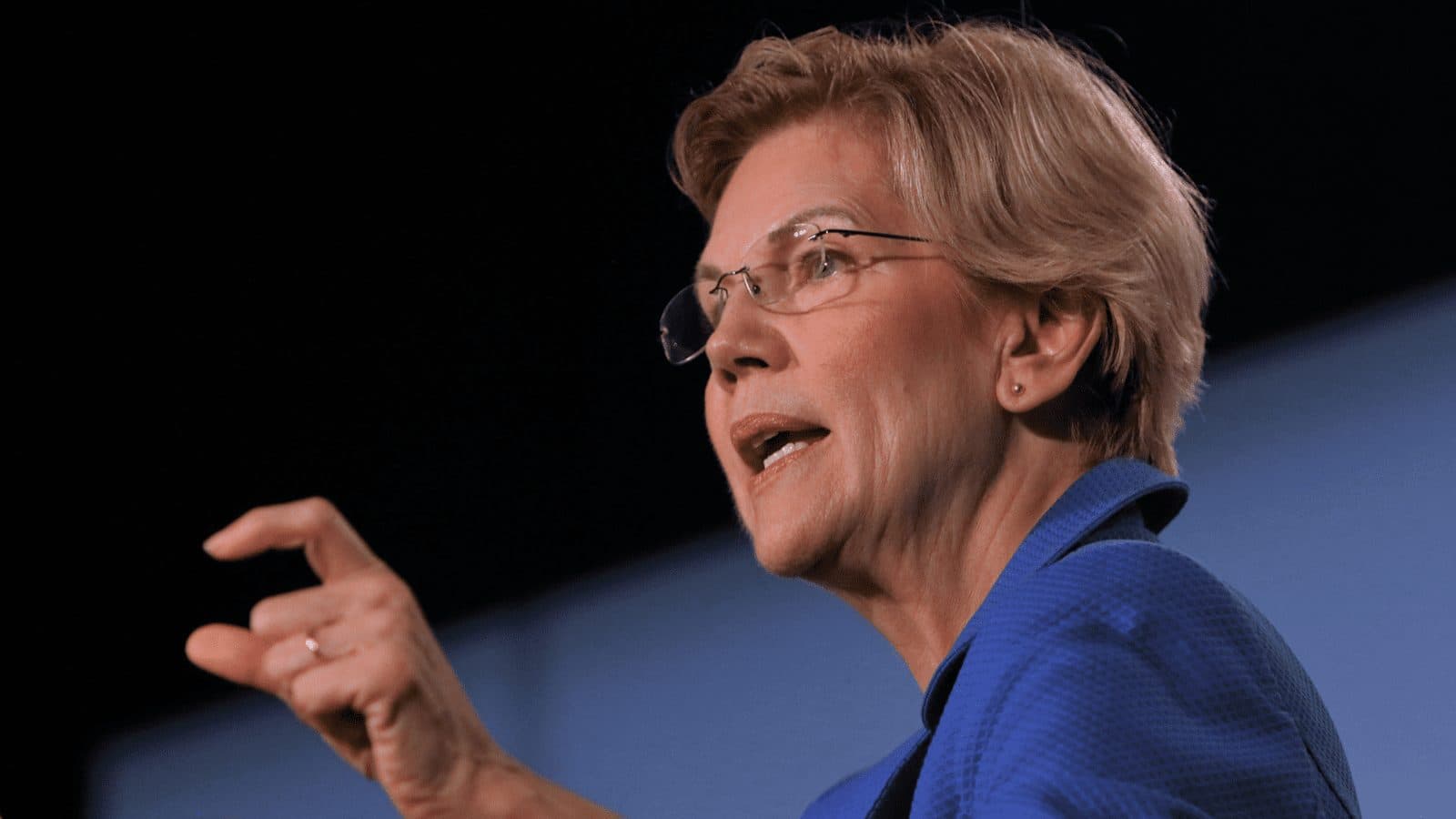 Senator Elizabeth Warren | Source: Shutterstock
key takeaways
Both senators agree crypto regulation is needed, but they differ on how it should be executed
Warren said buying bitcoin is like "buying air" during an interview Thursday night
Two of the highest-profile US senators, while both agreeing on the need for more defined cryptocurrency regulation, are divided on the value of digital assets and their place in consumers' portfolios.
Senators Elizabeth Warren, D-Mass., and Cynthia Lummis, R-Wyo., particularly clashed on the fundamental value of bitcoin Thursday on Chuck Todd's "Meet the Press."
"[When I buy bitcoin] am I buying air?" Warren said during the interview. "It's a bet on whether this thing, this ephemeral token, will become more valuable or less valuable."
The concept, however, is not so different from the US stock market, NBC reporter Jo Ling Kent said during the program.
Lummis, on the other hand, sees crypto morphing into a viable currency down the line.
"I believe it will be currency someday, but at this point in its existence, it's a commodity," Lummis said. "At some point, though, it will become a means of payment, which it is not right now, but it's going to happen really fast."
There is a portion of the crypto industry that welcomes regulation, according to Warren, but it bears keeping in mind that with new rules come new responsibilities.
"You have to do certain things, like banks do, like know your customers, so you know you're not doing drug money laundering, or you're not helping tax cheats, or you're not helping a country like Russia evade financial sanctions," Warren said.
The more libertarian wings of crypto, however, are lobbying for no regulation whatsoever. 
"There's another part of the crypto world that says, 'No, we like it that nobody can tell who came on the system and what they're using the system for,'" she said. "They would describe it as getting away from the prying eyes of the government, but another way to say that is, 'Yeah, opening up the door to the money launderers, the human traffickers, the tax cheats, the countries trying to evade sanctions.'"
There should be a balance when it comes to regulation, Lummis, who recently introduced a new bi-partisan cryptocurrency bill with Sen. Kirsten Gillibrand, D-N.Y., countered. 
"I'm very confident that bitcoin will stand the test of time," Lummis said. "I'm not confident that every other digital asset that's out there has the same qualities of permanence and complete decentralization. There's some fraud that's going to occur, which is why I think it's so important for the United States to create a regulatory framework that allows for innovation, but still creates rules of the road that protect individual privacy." 
Regardless of lawmakers' views on the largest digital currency, industry experts insist the asset class is too evolved now to fall by the wayside.
"It's way too late to try to ban bitcoin," said Cailtin Long, CEO of Avanti Group, a Wyoming-based bank leading the charge for digital asset adoption in the state. "Everyone who says that bitcoin should be banned is in fact revealing that they don't understand what bitcoin actually is."
---
Don't miss the next big story – join our free daily newsletter.