Silvergate Shorts On Track: Stock Tanks On Delayed SEC Filing
An overwhelming majority of the Silvergate float has been shorted, but a delayed SEC filing means a short squeeze is now further from reality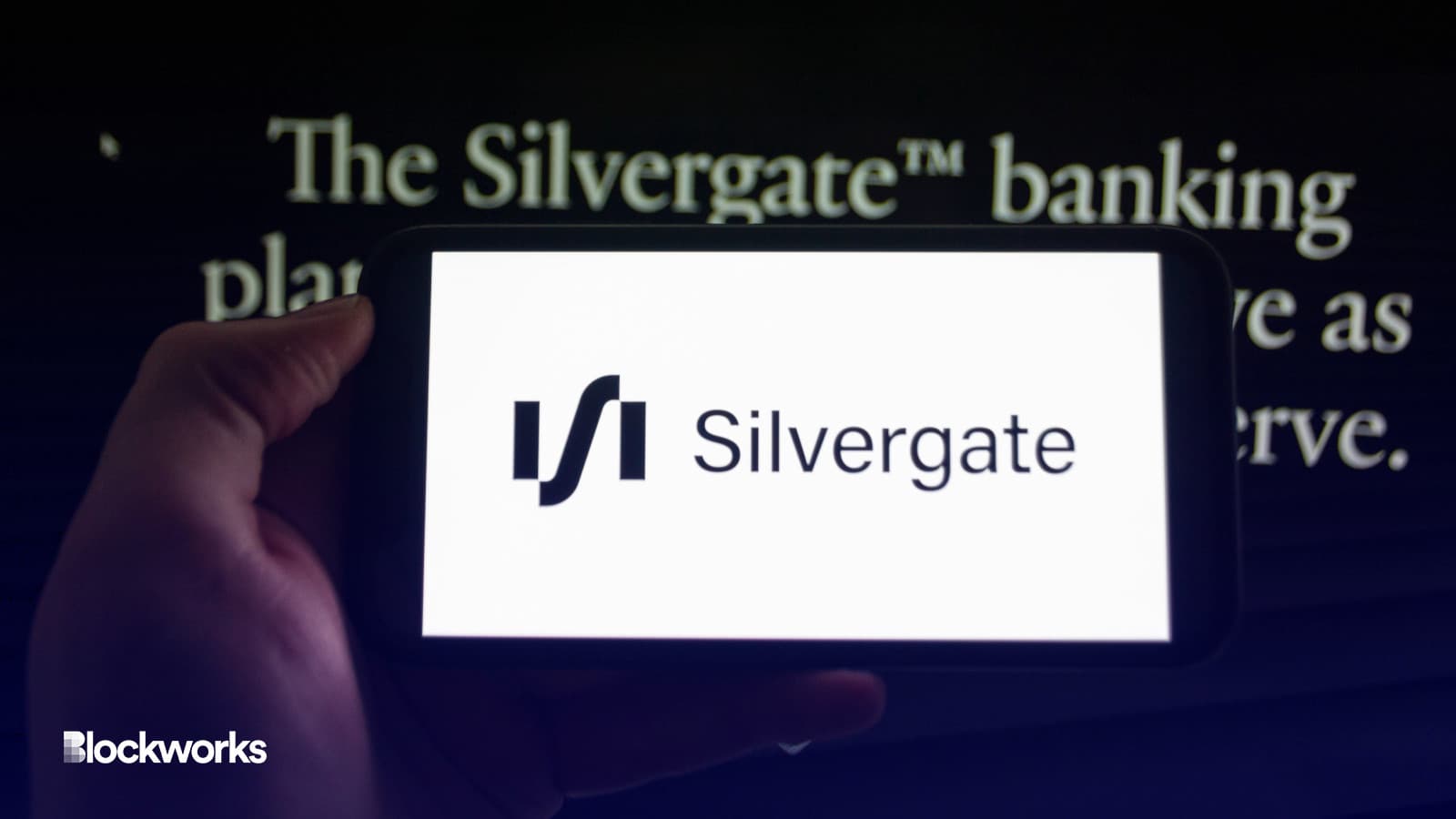 Silvergate stock collapsed 30% in after-hours trading on Wednesday after it said it would delay filing its annual report with the Securities and Exchange Commission (SEC).
The bank, which services multiple top players in the crypto industry including Circle and Kraken, told the SEC that while it would seek to file its 2022 10-K "as soon as possible," it did not expect to do so before the extension deadline date of March 16.
Silvergate also acknowledged that it expects inquiries from the Department of Justice, Congress and the SEC due to the digital assets side of its business. It cited difficulties arising from volatility across the crypto sector during Q4 2022, which have bled over to 2023.
Silvergate also counted FTX as a customer of its "exchange network," which enables round-the-clock fiat transfers, as opposed to the US' Automated Clearing House, which only processes payments at certain business hours.
Silvergate was sideswiped by FTX's collapse in November, which rattled customer confidence and led to an $8.1 billion withdrawal wave. The company's fourth-quarter earnings report, unveiled in January, revealed a $1 billion loss. It also slashed its workforce by 40% last month.
"Shareholders are focusing on the weakening capital position as depositors are fleeing," Markus Thielen, head of research and strategy at Matrixport told Blockworks.
The bank continues to sell off securities to match withdrawal requests, Thielen added. "This is hurting the bank's capital ratios that will restrict its loan book." The world's largest asset manager, BlackRock, boosted its stake in the company to 7.2% in February.
On Thursday, Coinbase announced that it would cease transfers to and from Silvergate "out of an abundance of caution."
More than 70% of the float has been shorted, per Seeking Alpha, leading to some speculation of a potential short squeeze. Although, the likelihood of such an event has now been diminished thanks to its recent collapse.
Silvergate stock is now down more than 94% from its all-time high of $239 recorded in Nov. 2022, just as bitcoin set its own above $69,000.
---
This story was updated on March 2, at 8:38 am ET with Coinbase's announcement.
---
Don't miss the next big story – join our free daily newsletter.