Standard Chartered is Bullish on Ethereum, But Only if Bitcoin Rises
Standard Chartered's digital asset research team thinks that Ethereum can hit $35,000 in the next few years.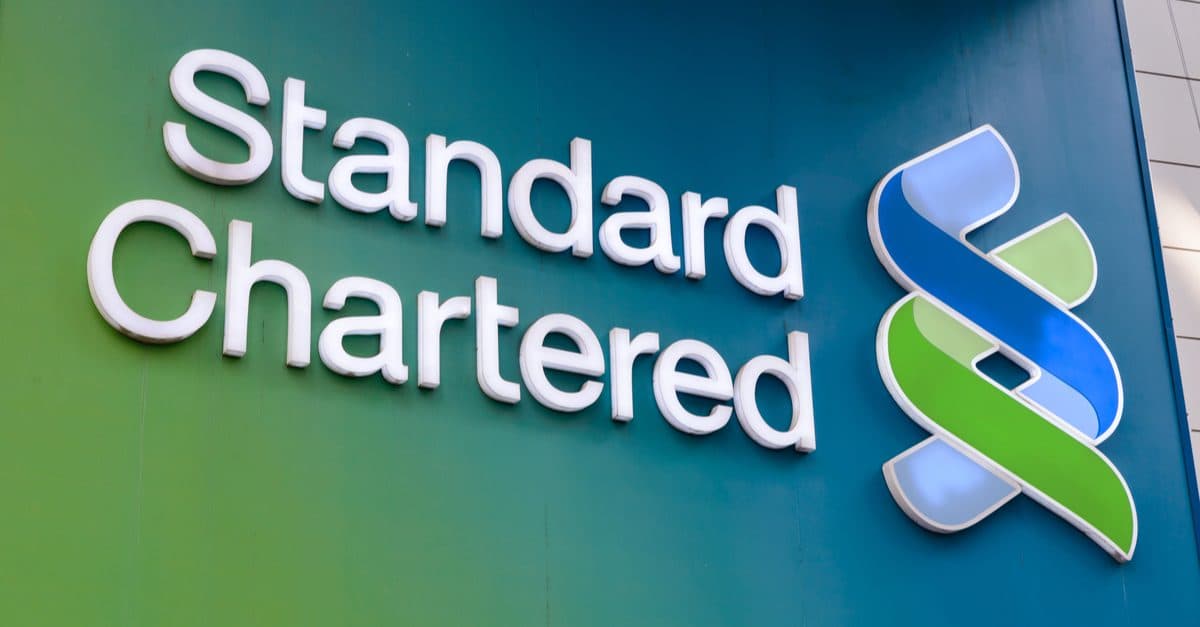 key takeaways
Standard Chartered's new crypto research team is more bullish on Ethereum than bitcoin
The uses cases for Ethereum are more practical than bitcoin, the bank says
The new digital asset research team at Standard Chartered sees Ethereum going as high as $35,000, but only if bitcoin nears $175,000, according to a research report released Tuesday. 
The team at Standard Chartered anticipates that bitcoin will double by the end of the year or early in 2022. The bank's structural value for Ethereum is between $26,000 and $35,000, but only if bitcoin starts to trade at the top of their value range, which is between $50,000 and $175,000. 
For bitcoin, "cyclically, we expect a peak around $100,000 in late 2021 or early 2022," Geoff Kendrick, head of emerging market currency research and crypto research at Standard Chartered, said. 
As far as the timeline for the price target, Kendrick said that bitcoin's halving cycle, which occurs every 210,000 blocks, is a key figure to watch. 
If and when bitcoin reaches $100,000, Ethereum will increase as well, likely hitting around $15,000 by the first half of 2022, he said. 
"To get to the bigger-picture value, like $26,000 to $35,000, we might have to wait until we get the next bitcoin cycle, which doesn't kick in until 2024, at which time I suspect it becomes feasible for bitcoin to go to the top of the valuation range at $175,000," said Kendrick. "If we could get to that, or there about, then I think that allows Ethereum to go towards the top of its valuation range."
The Standard Chartered team is more bullish on Ethereum than bitcoin, Kendrick said, because the use cases for bitcoin are far more limited. 
"Peer-to-peer electronic payments, that's it. That's the only use, really, for bitcoin in a practical sense, as well as its store of value," said Kendrick. 
Ethereum, on the other hand, can take on a more "financial market" role. 
"ETH serves more as a facilitator of a larger software platform hosting a  variety of decentralised applications (dApps) and contracts, which together constitute the  Ethereum network," the report said. "This gives rise to a much wider set of use cases." 
Use cases include non-fungible tokens, which have exploded in popularity in recent months, and decentralized autonomous organizations, which have also been on the rise this year.
Regulation, particularly when it comes to classifying digital assets and tokens, poses a risk to the future growth of the market, Kendrick said. 
"There's clearly a risk to Ethereum that at some point the SEC will view it as equivalent to equities," said Kendrick. "That would be inverted brackets negative."
Are you a UK or EU reader that cant get enough investor-focused content on digital assets?Join us in London on November 15th and 16th for the Digital Asset Summit (DAS) London. Use code ARTICLE for £75 off your ticket. Buy it now.