Thailand Drops Plans to Impose 15% Crypto Withholding Tax
Thailand has dumped plans to impose a crypto withholding tax in a move that has been welcomed by the kindom's traders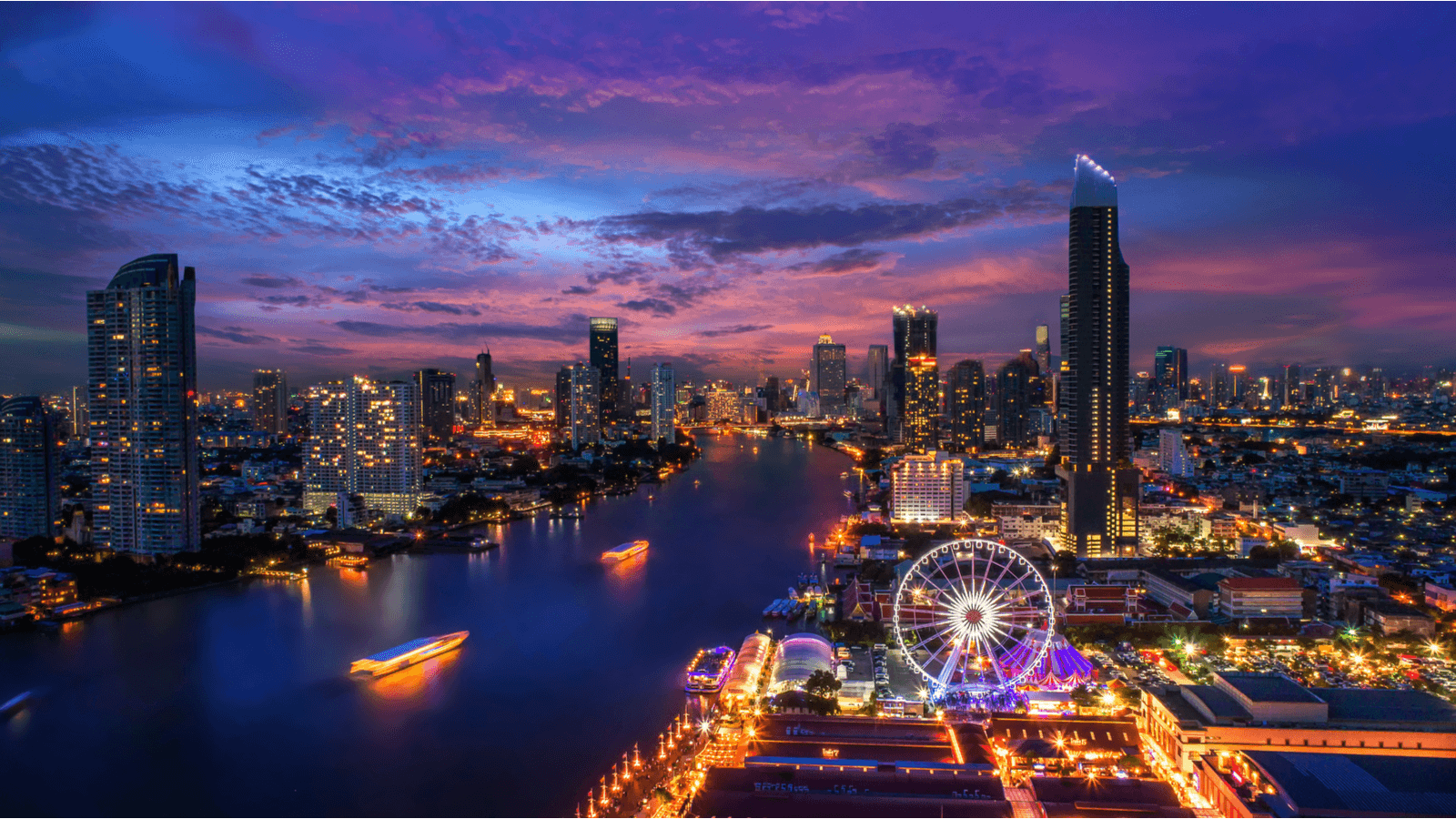 Bangkok business district at twilight. Credit: Shutterstock
key takeaways
Thailand's revenue department will no longer impose a 15% withholding tax on crypto income following community feedback
Traders have welcomed the move as a positive step toward a progressive approach to crypto taxation
Thailand has walked back plans to implement a 15% withholding tax on crypto profits following a negative reception from the kingdom's traders and investors, the Financial Times reported Monday.
Income earned from crypto will now only incur a 15% capital gains tax, which was introduced at the beginning of January, instead of an additional 15% tax applied to profits on each transaction withheld from a trader's paycheck.
The move is seen as a positive one by market participants as the country pivots to a more progressive approach to crypto taxation. Indeed, many nations are now seeking to strengthen their crypto tax laws. On Tuesday, India introduced its own 30% tax on crypto gains alongside proposals to implement a central bank digital currency.
"It is much more friendly to both investors and the industry," said Upbit CEO Pete Peeradej Tanruangporn, as cited in the report. "The revenue department did a lot of homework and reached out to crypto operators as well to get feedback."
Traders can now also offset annual losses against gains made within the same financial year, according to an updated manual published by The Revenue Department of Thailand.
The plans to scrap the tax come as Thailand considers how best to approach crypto regulation. Last week, the Bank of Thailand, the Securities and Exchange Commission and the Ministry of Finance conducted a joint review looking at crypto payments.
Regulators are now weighing whether the country's use of crypto for payments and related services was at risk of disrupting Thailand's economic stability and have solicited comments from affected stakeholders for no later than Feb. 8.
---
Get the day's top crypto news and insights delivered to your email every evening. Subscribe to Blockworks' free newsletter now.
Want alpha sent directly to your inbox? Get degen trade ideas, governance updates, token performance, can't-miss tweets and more from Blockworks Research's Daily Debrief.
Can't wait? Get our news the fastest way possible. Join us on Telegram and follow us on Google News.
---