TradFi Conference Organizer Hosting First Crypto Event To Meet Institutional Demand
Deep-pocketed investors, including the pension Fairfax County Police Officers Retirement System, are set to be in attendance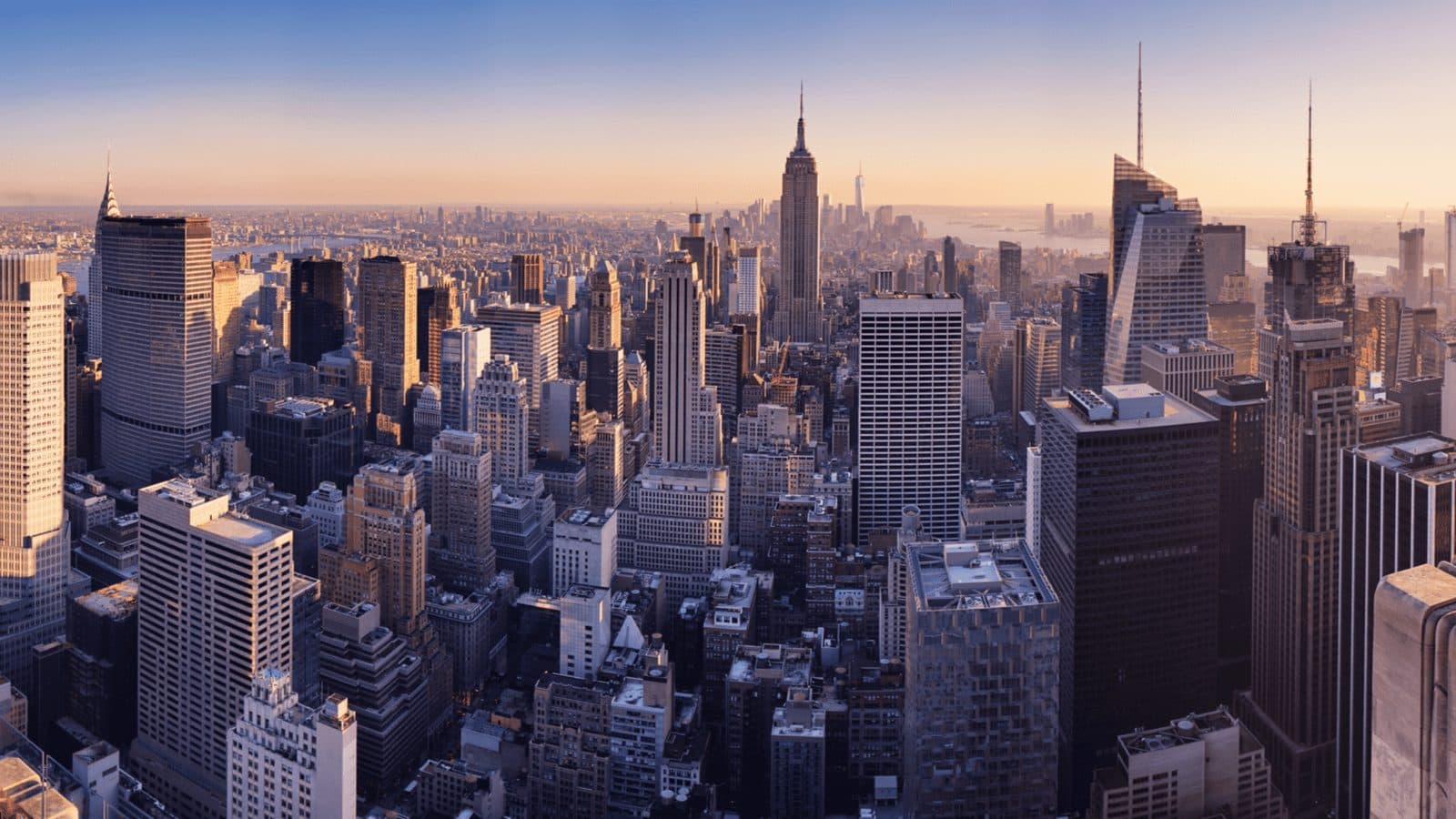 The upcoming Institutional Crypto Conference will be held in New York | Source: Shutterstock
key takeaways
Traditional alternative investment conferences are building digital asset programming into their lineups at a breakneck pace
The event organizer expects the digital asset event to be the largest each year moving forward, surpassing interest in conventional investment strategies
A veteran alternative investment conference organizer is putting together his first cryptocurrency conference as institutional investor interest shows no signs of slowing.
Roy Salsinha — CEO of Carmo Companies — has deep experience hosting get-togethers for deep-pocketed investors focused on hedge funds, venture capital funds and private equity opportunities. 
Although he's worked to build digital asset content into previous conferences, the upcoming Institutional Crypto Conference in New York is Carmo's first event focused entirely on the emerging asset class of cryptocurrencies.
"It's impossible to be bearish about this, looking at how many institutional investors are about to get into this asset class," Salsinha said, adding he was surprised how many attendees signed up. "I learned that this is a whole new world now where credit investors are not separated from equity investors. It's like there's this new generation who's going to be looking at crypto allocations, ranging from family offices to pensions to top-tier endowments."
One private equity investor who is not authorized to speak to the media said the conference is a compelling, rare chance to get big money investors together to "kind of exchange knowledge and share best practices."
The source added that the existing conference roster has been slow to include crypto in lineups, although the likes of Miami's Context and iConnections have hosted crypto speakers and panels with turnouts that trounced those of traditional long/short equity portfolio managers.
"I think, broadly speaking, it's a massive investment opportunity, and every day you've got more and more traditional growth equity, VC investors launching new dedicated vehicles to invest in the asset class," the executive said.
Katherine Molnar, chief investment officer at the Fairfax County Police Officers Retirement System, said it will be crucial for Carmo to strike the right balance between traditional financiers branching into digital assets and the vanguard crypto-native companies.
Molnar, who has vetted and led crypto allocations, becoming one of the first pensions to do so, said she tends to be "more impressed" by crypto-native investors because we "probably have more to learn from them."
"I think if you're coming at this for the first time, sourcing [managers] is a huge challenge," Molnar said. "There's not, in my opinion, a concerted cap-intro setup, like you have in [traditional finance]."
Another pension fund CIO, who was not authorized to talk publicly, said he's likewise more interested in digital asset natives on the "cutting edge" who will likely end up "being more successful in the space than some of the traditional managers we know."
"What's different is doing [due diligence] on these blockchain funds," the investment head said. "It's a different ballgame to do operational due diligence on them, from custody arrangements to counterparty risk." 
Ryan DeMattia, founder of crypto asset manager Coindex Capital, told Blockworks there's a large digital assets-interested "community" made up of traditional financiers that can make an event like Carmo's possible, ranging from accountants to registered investment advisors.
And such events provide a level of interaction that isn't possible over Zoom calls, he said.
"It's a very relationship business," DeMattia said. "It's about actually fostering and developing relationships with people, and because of that, I think the ability to do it face-to-face, in-person — it just gets you a little bit more than video ever can. We dabbled with Zoom a bit, but our most impactful, meaningful conversations were the ones we had in person." 
One multi-manager operator who is not authorized to speak to the media told Blockworks "there's no shortages" of crypto conferences, including Bitcoin2022, but there's still an opportunity to create an institution-driven event — and that starts with landing blue-chip speakers and well-heeled investor attendees. 
The latter is why fund managers are willing to shell out sometimes exorbitant fees to attend, while limited partners get in for free.
"This is nothing like Bitcoin Miami," Salsinha said. "These guys aren't going to go to a conference in Miami for crypto. This is really catering to institutional investors…We expect this to be our biggest event every year moving forward."
The setup has posed new challenges in terms of catering to limited partners interested in crypto, but without much experience doing due diligence on or investing in the asset class.
The conference, set for April 18 and 19 at the Metropolitan Club, features more than 250 participants who collectively manage about $5 trillion. Executives from pension fund operator Fairfax County Police Officers Retirement System, private equity firm Thoma Bravo, multi-manager operator Evanston Capital, K2 Advisors and Morgan Stanley are set to attend.
Blockworks agreed not to identify a number of other institutional limited partners attending whose crypto dealings are not yet public.
---
Don't miss the next big story – join our free daily newsletter.