UK Must Steer Clear of 'Impractical' US Crypto Policy: a16z
A16z Crypto hopes the UK will adopt crypto policy that avoids a US-style "one-size-fits-all" approach based on the Howey Test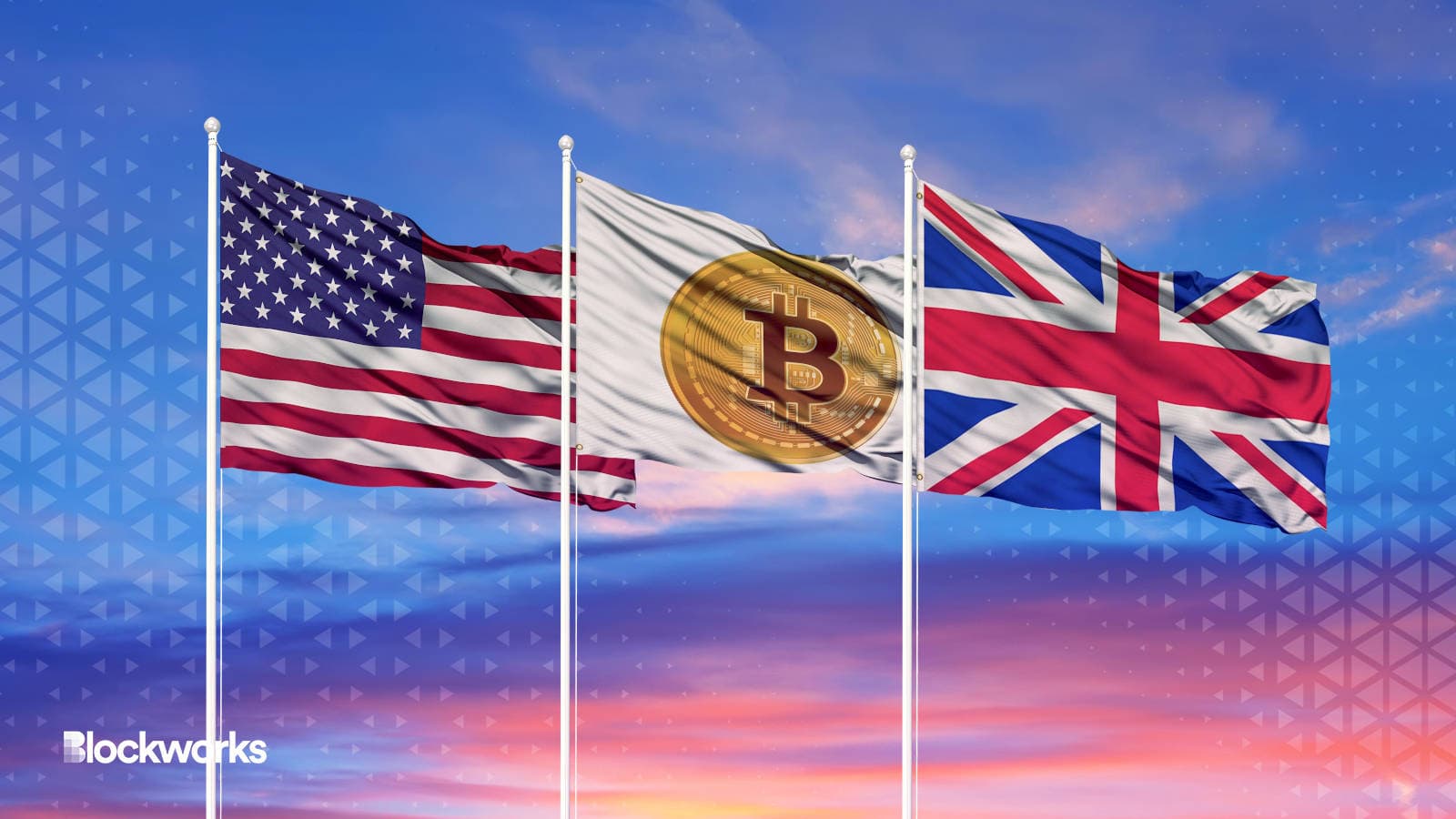 Casablanca Stock/Shutterstock, modified by Blockworks
The US is dragging its feet on digital asset policy, and industry participants are praying the UK won't follow suit and turn into a crypto Grinch.
That's according to venture capital firm Andreessen Horowitz (a16z), one of the most prolific investors in the Web3 space. The firm worries the US is putting crypto in a chokehold and risking harm to businesses across the digital asset sector.
A16z's crypto arm said as much in a recently penned letter to the UK Treasury, laying out how a "one-size-fits-all" approach to regulation would not be suitable.
To strike an appropriate balance between consumer protection and encouraging innovation, it's crucial to adopt a nuanced approach that accounts for varying risks associated with each type of cryptoasset, a16z Crypto said.
Imposing restrictions on Web3 projects could stifle innovation in the UK's crypto industry as the country seeks to become a leading Web3 hub. The letter was in response to the UK government's call for consultation on crypto policy issued on Feb. 1.
The UK government said it wanted to regulate cryptoassets and their relative activities similar to other financial services. It asked for opinions on the matter from people and businesses involved in the crypto industry. 
A16z pointed out flaws in the US' approach to crypto regulation, and said: "The US approach is not one that the UK should consider adopting."
The US Securities and Exchange Commission's inconsistent use of the Howey Test is causing a lot of confusion and that's not fun for anyone in the industry, according to a16z. It labeled the Howey Test "impractical to apply."
"Bad actors have taken advantage of these uncertainties and the lack of uniform enforcement to harm consumers," the firm said.
Some crypto participants are building "protocols and launching cryptoassets that are falsely marketed as "decentralised" but in fact are centralised and involve trust."
Still, a16z shared the belief that the UK can implement a "principles-based approach to decentralization" that supports crypto adoption and Web3 innovation, while also protecting consumers.
Polygon also calls for clear crypto policy in the UK
The letter also suggested that if the UK wants to see Web3 companies flourish, they should be allowed to decentralize within a sensible regulatory framework. 
That means allowing them to distribute cryptoassets freely (or with minor incentives) and trade them on secondary markets without undue burdens. 
Polygon Labs also responded to the call for consultation on Monday, suggesting it's crucial to distinguish between tangibly backed cryptoassets from those that aren't. 
When it comes to unbacked cryptoassets, some like bitcoin and ether derive their value from their role in powering and securing a blockchain network, rather than being pegged to an external asset. 
This is a deliberate design choice. However, other unbacked cryptoassets may offer users benefits like discounts or exclusive access, without serving a fundamental purpose in the blockchain ecosystem. 
This understanding should guide regulators in focusing on activities surrounding cryptoassets, according to Polygon.
---
Get the day's top crypto news and insights delivered to your email every evening. Subscribe to Blockworks' free newsletter now.
Want alpha sent directly to your inbox? Get degen trade ideas, governance updates, token performance, can't-miss tweets and more from Blockworks Research's Daily Debrief.
Can't wait? Get our news the fastest way possible. Join us on Telegram and follow us on Google News.
---