Uniswap Holders Vote on Governance Shakeup To Avoid Bad Ideas
The Uniswap Foundation wants more time for voters to digest governance proposals, while raising the bar for them to pass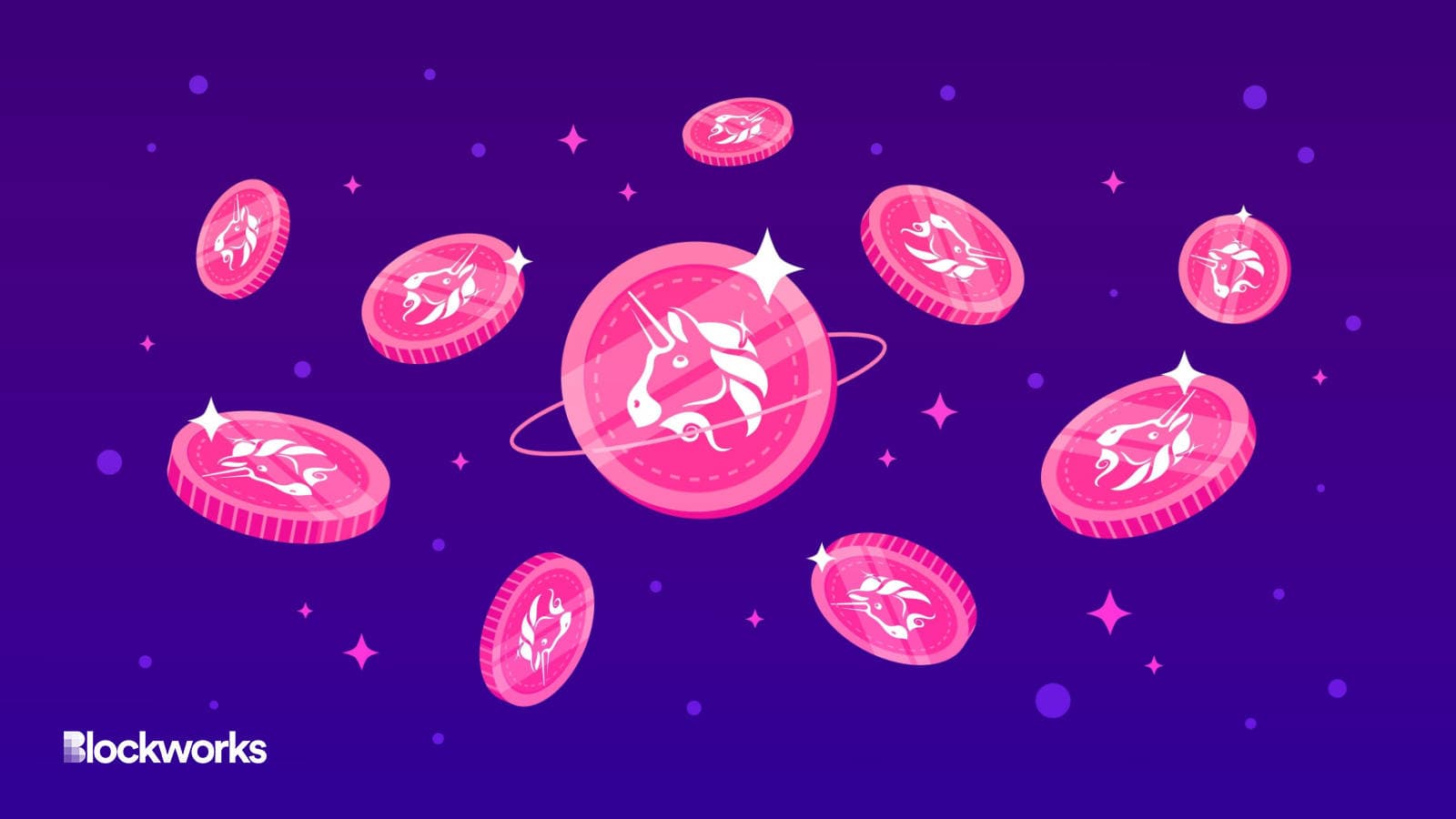 The Uniswap Foundation is hoping to revamp the popular decentralized exchange's governance process, giving community members more time to discuss and gauge proposals.
As is the case with DAOs, holders of Uniswap's native token UNI can vote on potential adjustments to the protocol. They can also delegate their tokens to a third party who votes on their behalf.
Currently, proposals must pass three milestones:
First, a "temperature check" needs 25,000 UNI ($150,000) in votes across a three-day poll.
Then, a "consensus check" needs 50,000 UNI ($300,000) in votes on an iterated proposal across a five-day poll.
Thirdly, final proposers must attract 2.5 million UNI ($14.85 million) in delegations, while the actual proposal needs 40 million UNI ($237.6 million) in votes to reach quorum.
The Uniswap Foundation has pitched replacing the first three-day poll with a seven-day "Request for Comment" (RFC) period.
Devin Walsh, executive director of Uniswap Foundation, said in a post that lengthening the first period would allow the community to properly formulate opinions and provide better suggestions.
Another change would rename the second-phase "consensus check" in favor of an amended "temperature check," which would dramatically raise the quorum threshold from 50,000 UNI ($300,000) to 10 million UNI ($59.4 million). 
There are 37 Uniswap delegates who wield more than 2.5 million UNI to vote, Walsh said in the proposal. This means proposers only need to gather support from just two of those delegates to move their proposals along to the final stage. The Uniswap Foundation hopes to change that.
"Increasing quorum to [10 million] UNI increases the effectiveness of this phase as a signal of community support," Walsh said. An earlier version of the Foundation's proposal sought a lower limit, at 5 million UNI ($29.7 million).
Walsh believes increasing the minimum quorum can drastically reduce the chances of lower quality proposals moving to the final phase. The final "governance proposal" phase would remain unchanged, including its 40 million UNI quorum threshold.
Uniswap's native token, which DAO participants must hold to have their say, has lost 65% of its value this year, about the same as bitcoin and ether.
Uniswap Foundation is meant to make governance smoother
Uniswap, which runs on Ethereum, is a cornerstone of the DeFi landscape and the largest decentralized exchange by trade volume.
While its volume has dropped about 80% since the start of the year, it still handles about $900 million per day — more than three times second-place Curve, which is processing around $200 million. For scale, leading centralized exchange Binance currently sees more than $7 billion in trade each day.
DAO members voted to create the Uniswap Foundation in August to reduce governance friction at Uniswap, especially around the creation of high-impact and high-value projects. It was designed to improve ecosystem navigation and provide $60 million in grants to community initiatives over the next few years.
An estimated $1.8 million worth of grants have already been awarded to 14 different projects, spread across three categories: Protocol growth, community growth and governance stewardship.
"One of the Uniswap Foundation's mandates is to enable better decision making by the DAO, and a pain point has been the community governance process," Walsh told Blockworks.
Voting for its governance shakeup went live on Snapshot on Wednesday and will last a total of seven days, ending on Dec. 21. At press time, 34 million UNI ($202 million) has been allocated to voting in favor of the Foundation's proposal, with only 33 UNI ($200) voting against.
"We are pleased that this proposal has received so much feedback from delegates, and are excited for these changes, if approved, to both increase the process's effectiveness as well as reduce its operational overhead," Walsh said.
David Canellis contributed reporting.
---
Get the day's top crypto news and insights delivered to your email every evening. Subscribe to Blockworks' free newsletter now.
Want alpha sent directly to your inbox? Get degen trade ideas, governance updates, token performance, can't-miss tweets and more from Blockworks Research's Daily Debrief.
Can't wait? Get our news the fastest way possible. Join us on Telegram and follow us on Google News.
---