US CBDC Prototype Ready Soon, But Will Anyone Use It?
Massachusetts Institute of Technology and the Boston Fed are joining forces to develop a prototype US central bank digital currency.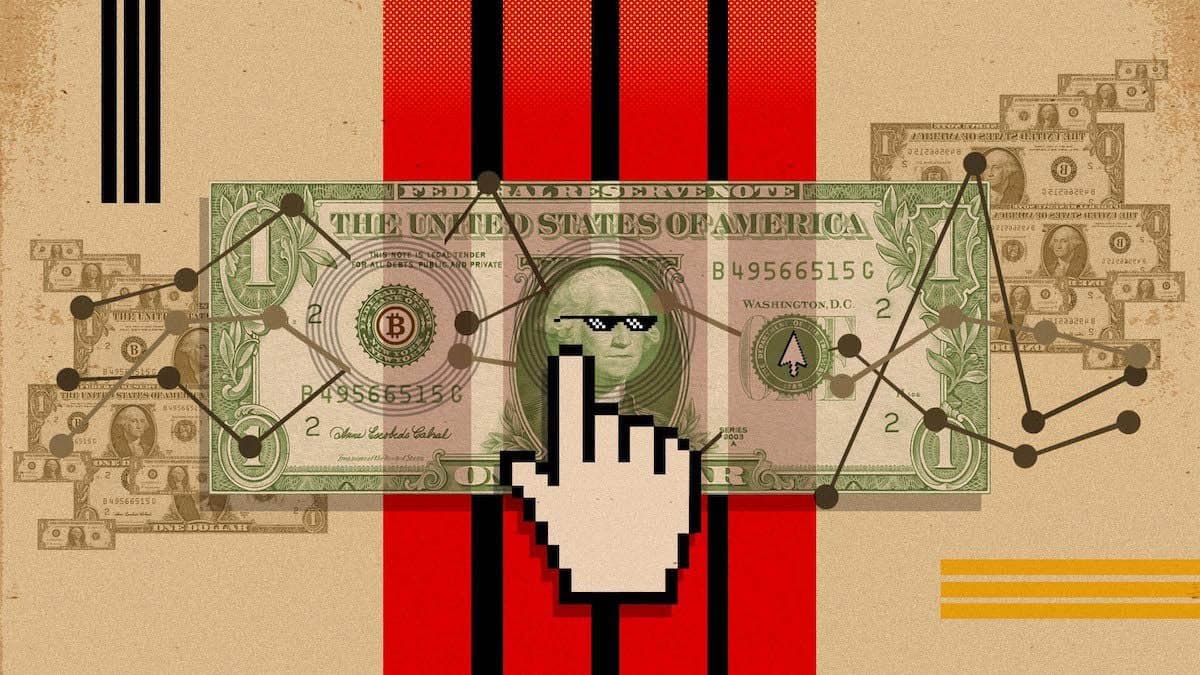 Blockworks exclusive art by Axel Rangel
key takeaways
The first prototype version of a US CBDC could be ready in July
China is leading the race with CBDCs, but the incentives for the People's Bank of China to implement it are much different than those of the Fed
As China undertakes "dress rehearsals" for its central bank digital currency (CBDC), a recent Bloomberg report points to July for a launch of a prototype US CBDC jointly developed by the Massachusetts Institute of Technology and the Boston Fed.
The rationale for a US CBDC, sometimes called a "digital dollar", starts at a different place than the thinking in China. While there isn't yet an official policy mandate from the Fed, lawmakers, regulators, and industry stakeholders have spoken of the need to expedite the transaction settlement process through individual accounts at the Fed instead of using commercial bank money like SWIFT or Fedwire and cut barriers to distributing welfare and stimulus payments through banking the unbanked.
Proponents of a US CBDC, like the Accenture-linked Digital Dollar Project, argue that it would, "facilitate broader, more diverse access for institutions to make large value payments." The research isn't there to determine whether there's a strong market-demand for a US CBDC, but a Bank of Canada research paper shows there are marginal theoretical gains from welfare distribution via CBDC but consumer perception of the platform's net benefit remains a challenge. 
Wrestling control
In China, where the People's Bank of China started work on a CBDC project in 2014, a CBDC is seen as a way to wrestle control of payment rails away from the duopoly of AliPay and WeChat Pay. With the rise of mobile payments in-country to near ubiquity, and the decline of cash, the PBoC has grown concerned about the bubble of commercial bank money locked in Alibaba's and Tencent's accounts, and the decline of base money.
As Dovey Wan, founder of China-focused VC firm Primitive Ventures, argued in a Coindesk column "The Digital RMB, is a project that's conceived of as a means of reasserting monetary control in the interests of financial stability."
At a high-level, both Chinese and American efforts to create a CBDC involve producing a competitor to commercial bank money. But the similarities end there. As Wan alluded to in her Coindesk column, there's a concern by the PBoC that mobile payment firms like Alipay and WeChat Pay have too much control over the money supply — a view that analysts share. Breaking up Alipay and WeChat Pay is something potentially on the agenda, according to a draft policy from the PBoC. The apps themselves aren't likely to go anywhere, but the payment rail would change. 
In contrast, in the US, banking incumbents are pushing back hard against the idea of a CBDC. 
According to lobbying disclosures, the American Bankers Association (ABA) spent nearly $3 million lobbying lawmakers during the fourth quarter of the year about a range of issues including CBDCs. In total, the association spent nearly $12 million in lobbying across the aisle during 2020. The largest single group to receive funding from the ABA's lobbying efforts is the "Friends of Traditional Banking" according to lobbying watchdog OpenSecrets.  
Ross Feingold, a Taipei-based commercial lawyer and former adviser to Deutsche Bank's Hong Kong office, told Blockworks that there's not really a legal avenue in the US to force incumbent financial institutions to adopt a CBDC as a payment rail like there would be in China and doing so would be "culturally anathema." 
A power struggle
An ABA position paper argued that CBDCs would give the Fed too much power saying it would be inappropriate for the Fed to be a "national arbiter of social issues" for some controversial purchases like cannabis and firearms. 
"The right of people to transact outside the view of the central bank is a cherished civil liberty that is preserved and protected by the due process of a competitive private banking sector," it wrote in the paper.
Feingold added that the ABA's concerns over privacy might be overblown, as the US government already has the tools and legal framework — with a warrant — to see everyone's transactions. 
"Although the thought of such a system might make conservatives and libertarians in the United States apoplectic, it is not necessarily uncharted territory for the federal (or local) government to see all of our transactions," he said. "The Bank Secrecy Act, and the expansive authority of the Treasury Department's Financial Crimes Enforcement Network, are powerful tools for authorities to monitor and investigate individuals' transactions."
Taking time
During a virtual panel at the Bank for International Settlements Innovation Summit Monday, Fed chair Jerome Powell reiterated that he would prefer the US to take time and get a CBDC right rather than be first. 
"Because we are the world's principal reserve currency, we do not need to rush this project, and we don't need to be the first to market," said Powell. "We have an obligation to be on the cutting edge of understanding the technological challenges, as well as the potential costs and benefits of issuing a CBDC, we are exploring all of this." 
Powell argued that the US is the "sovereign anchor"  of the world's most trusted currency and disruption is dangerous, and he wondered if anyone actually needs such a system.
"The real threshold question, for us, is does the public want or need a new digital form of central bank money to complement what is already a highly efficient, reliable and innovative payments system?" he said.