Utopia Labs to sunset services next month, signaling business model shift
Utopia's CEO, Kaito Cunningham, attempted to assuage fears his business would end next month calling it a move away from its existing direction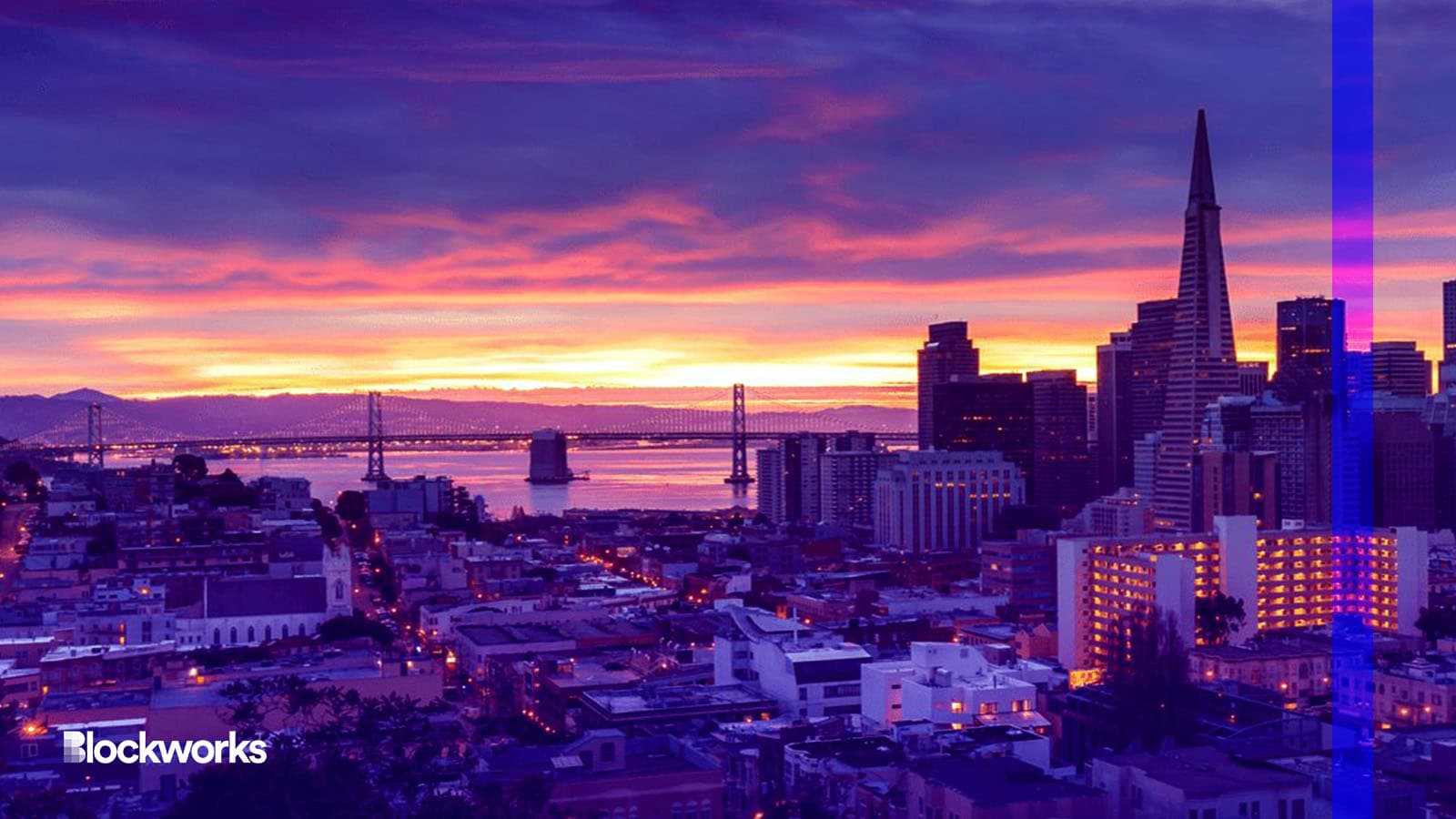 San Francisco, home of Utopia Labs; Source: Shutterstock, modified by Blockworks
San Francisco-based peer-to-peer startup Utopia Labs said Monday it would wind down all services beginning next month in a move that's being canvased as a pivot away from its current business model.
"For the supporters of Utopia — we're not shutting down the company, rather, moving away from our existing product and our existing direction," Kaito Cunningham, Utopia's CEO said in a statement.
All services will be suspended on Nov. 6, though provisions have been put in place for users to export financial data, a company banner on its website reads.
Having secured significant funding of $23 million in June 2022 from prominent investors, including Paradigm, Circle and Coinbase, the decision to discontinue its product offerings raises questions about Utopia's future endeavors.
Cunningham told Blockworks in August it could be a decade before crypto payments gain significant momentum. He labeled the current state as far from reality, pointing to regulatory ambiguity as one of the challenges.
Initially developed in secret in 2013 and formally released in November 2019, Utopia touts itself as a crypto payment and stablecoin offramp/onramp. Its main value proposition centers around facilitating on-chain funds to off-chain counterparties.
Use cases include everything from companies seeking to pay their employees in digital assets by attempting to reduce friction among middlemen to venture capital funds sending USD Coin (USDC) to portfolio companies.
Utopia's solution was developed using Safe, a decentralized custody and asset management system based on Ethereum. Utopia also collaborated with Bridge, a platform assisting developers in transitioning between dollar denominations, encompassing stablecoins, to facilitate its financial transfers.
As of this week, gasless transactions will be turned off while the platform endeavors to respond to support messages. No bugs are expected to be fixed by its engineering team, while its platform will remain "freely available for use until the end of the month."
Further details on the company's pivot are expected to be shared in the coming weeks and months, Cunningham said.
---
Don't miss the next big story – join our free daily newsletter.