Verdict in Craig Wright Civil Trial: $100M Award for Plaintiff; No Punitive Damages
Craig Wright, who claims to be Satoshi Nakamoto, was found liable for conversion — a form of theft — related to intellectual property. What are the chances Satoshi's coins will be used to pay up?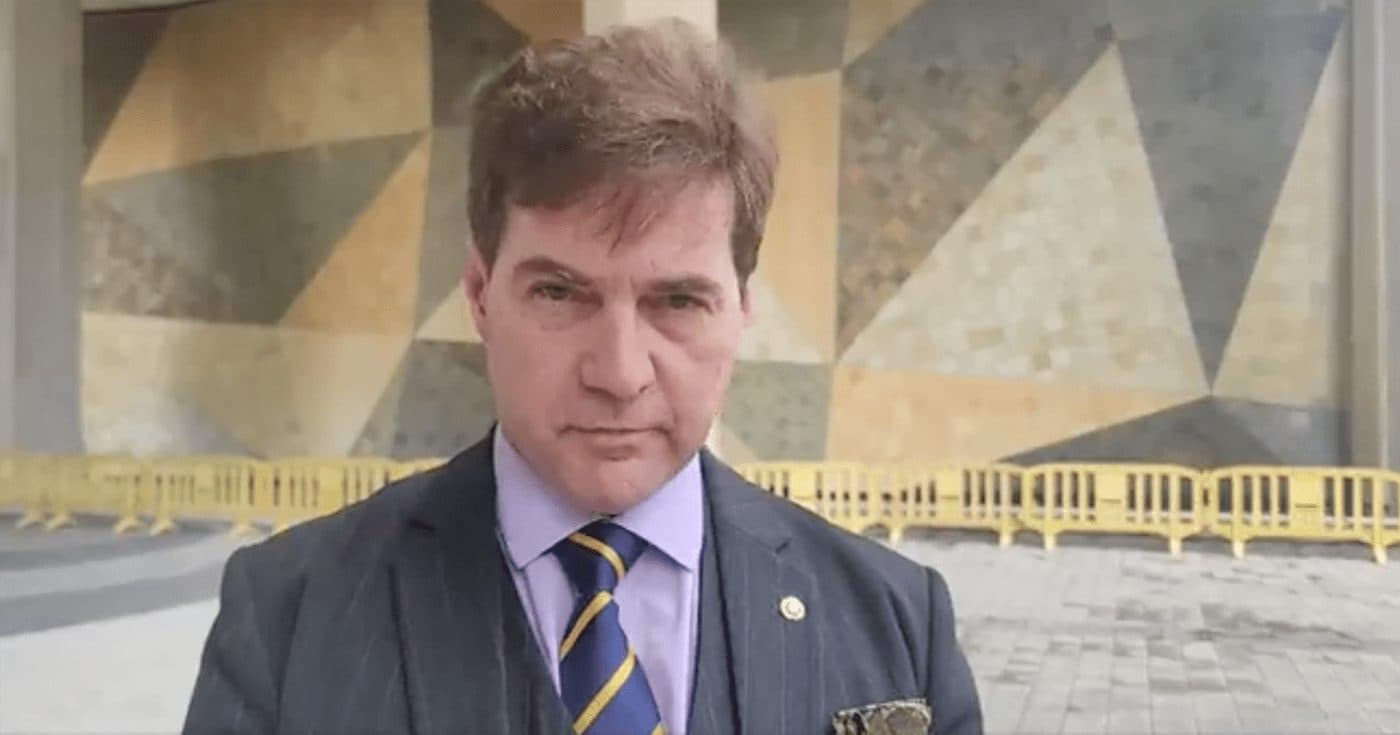 Craig Wright; source: twitter.com/JimmyWinSV/
key takeaways
Wright's defense team declared victory, as their client avoided the worst outcomes
The jury was initially unable to reach agreement last week but were instructed by the judge to keep trying
Jurors in the Florida trial of Craig Wright, an Australian computer scientist who claims to have invented Bitcoin, were deadlocked as recently as last Wednesday, after several days of deliberations. The judge in the case, US District Judge Beth Bloom, issued what's known as an Allen charge, instructing them to "carefully reexamine and reconsider all the evidence" in an attempt to reach an agreement. Now they have.
On Monday, the jury found Wright liable on one of the plaintiff's claims, that of conversion — unauthorized possession of personal property,  in this case intellectual property — and awarded $100 million in damages, according to court documents. Notably, no bitcoin was directly ordered to be paid.
Wright could have been found liable for a range of behavior including fraud, theft, breach of fiduciary duty, with damages potentially reaching into the billions, therefore he and his legal team see the outcome as a victory. 
"This has been a remarkably good outcome — I feel completely vindicated," Wright told his supporters in a recorded video message.
The jury rejected plaintiff Ira Kleiman's claim that his deceased brother David was a business partner of Wright's, and decided that Wright would owe nothing to the David Kleiman estate. Instead, the sole monetary award went to W&K Info Defense Research LLC, a company for which Ira Kleiman is now the only registered director, but that was once a joint venture between Wright, his wife at the time Lynn Wright, and David Kleiman.
In a separate legal maneuver, the ownership of the company is an ongoing matter of dispute, and Lynn Wright contends that Ira Kleiman was "not authorized to act on behalf of W&K Info Defense."
Lawyers for Ira Kleiman, see the jury award as a win for their client, even if it falls far short of what they claimed:
Satoshi Nakamoto's bitcoin stash
The identity of Satoshi Nakamoto was not a subject of this case. It was simply assumed that Wright had access to Satoshi's 1.1 million bitcoins, which could have been awarded as damages. The jury elected not to award any bitcoins, opting instead to levy money damages in dollars.
For Ira Kleiman to collect on the $100 million from Wright due to W&K Info Defense Research, he will first have to resolve the dispute over the company's ownership. If he does retain control, and successfully turns the jury award into a definitive money judgment that Wright must pay, the question remains, where will the money come from?
Earlier in the trial, the initial judge, Judge Reinhart, found that Wright submitted forged documents and offered perjured testimony related to the production of a list of bitcoin addresses under his (supposedly Satoshi's) control.
Wright has so far failed to prove that he is in possession of, or has access to, the private keys needed to move those early Satoshi-mined bitcoins. Absent such proof, he is unlikely to persuade skeptics that he is in fact Satoshi.
Wright disputes the consensus view of what bitcoin even is. In 2018, Wright's preferred bitcoin, BSV, which stands for "Bitcoin Satoshi's Vision", forked from the Bitcoin Cash (BCH) blockchain, which itself forked from the original BTC chain in 2017.
Speculators evidently view the trial outcome as beneficial for the prospects of the bitcoin fork — BSV has surged 34% in the past 24 hours and now as a market cap of just under $3 billion. That remains a far cry from the market cap of BCH at about $9 billion, much less the BTC market cap of $962 billion.
---
Get the day's top crypto news and insights delivered to your inbox every evening. Subscribe to Blockworks' free newsletter now.
---