What Can the Crypto Industry Expect in 2022?
US government will devise 'proper regulation' around stablecoins, ETFs, Bloomberg Intelligence strategist predicts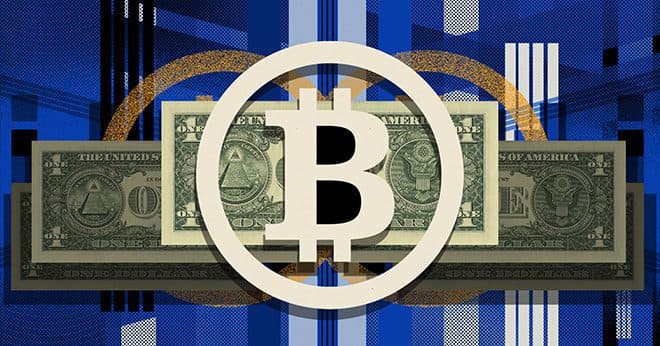 key takeaways
"The US government is not going to be dumb enough to mess up something this good for the country," Mike McGlone, senior commodity strategist for Bloomberg Intelligence, said about crypto regulation
ARK36 Executive Director Loukas Lagoudis said he expects Ethereum to continue gaining ground against bitcoin in the medium-term
The US government will likely recognize the opportunity that crypto offers for the country and regulate it properly, a Bloomberg Intelligence strategist said, noting that the most significant regulation that the industry can expect could be around stablecoins.  
"Increasing dollar dominance through digital tokens, jobs, votes, plenty of revenue (tax) and risks of falling behind are the top reasons we expect the US will embrace crypto assets with proper regulation," Mike McGlone, senior commodity strategist for Bloomberg Intelligence, said in a research note published on Friday. 
Bitfury CEO Brian Brooks testified during a hearing of the House Committee on Financial Services on Wednesday that the US's regulatory decisions around crypto could drive businesses offshore, affecting the country's competitiveness in the technology and capital markets sectors.
He noted that crypto exchanges and stablecoin issuers, for example, can receive [electronic] money licenses to access the payment system in the United Kingdom, but are not able to in the US. 
"Is it consistent to take the position that only banks should be allowed to issue stablecoins, but then fail to grant bank charters to the largest issuers of stablecoins?" Brooks argued. "That would after all bring stablecoin activity within the ambit of an existing national bank supervision system of which we're all familiar." 
The largest stablecoin, USDT, had a market capitalization of $78 billion, as of 2 pm ET on Friday, according to CoinGecko. 
A 2021 trend that McGlone expects to accelerate in 2022 is the proliferation of stablecoins, he said in a Dec. 6 research note, adding that the segment's market capitalization could rise to more than $130 billion.
Stablecoins, alongside bitcoin and ethereum, will maintain dominance in the crypto space, he added. Ethereum has been advancing as a percentage of the total crypto market, to about 20% from roughly 10% a year ago, McGlone said, noting that most stablecoins operate on the Ethereum platform.
McGlone said he also expects more regulatory clarity around crypto ETFs next year, noting that an Ethereum futures-based offering will likely hit the US market. He described spot bitcoin ETFs, as well as ETFs that would physically invest in the crypto market more broadly, as "the end game," noting that those types of products will come in "a matter of time." 
For now though, issuers are launching physically backed crypto ETFs outside the US. 
"Can anyone explain…why physically settled crypto ETFs are safe and legal in Germany, Brazil, Singapore, and elsewhere, but somehow not in the United States?" Brooks said during the Wednesday hearing.
A subsidiary of financial services goliath Fidelity Investments launched a spot bitcoin ETF on the Toronto Stock Exchange in Canada earlier this month.
Bullish on price action
Bitcoin was priced at about $47,740, as of 2 p.m. ET, according to CoinGecko – down 15.5% from seven days ago. Ethereum's price was at roughly $3,980 at that time, the data shows, down 12% over the past week.
Though the current "choppy" price action has introduced uncertainty to the digital asset market, ARK36 Executive Director Loukas Lagoudis said in an email, the crypto hedge fund believes the sustained adoption of digital assets by institutional investors and their further integration into the legacy financial systems will be the main drivers of growth of the crypto space in the next year.
"Over the past 12 months, we have seen institutions signal a change in their preferences and start favoring digital assets over gold as a reserve asset," Lagoudis said. "We fully expect this trend to continue."
Compared with broad equities, which have not had a 10% correction since last year, the crypto market may have a relative advantage in 2022, McGlone said previously in the Dec. 6 note. The Bloomberg Galaxy Crypto Index (BGCI) increased about 1,200% since the end of 2019 compared to a roughly 90% gain for the S&P 500.
Lagoudis predicts that investors will see allocation to digital assets as a part of their risk management strategy, especially due to the increasingly inflationary economic environment and declining bond yields.
"We also expect that Ethereum will continue to gain ground against bitcoin, at least in the medium term, as its importance for institutional investors will continue to grow," the ARK36 executive added.
Bitcoin appears to be on a trajectory for $100,000 due in part to its increasing demand and decreasing supply, McGlone said in a research note. 
"The about 50% drawdown in 2Q should help firm the foundation, and we see greater potential for bitcoin to head toward $100,000 than sustain below $50,000," he said.
Meanwhile, Ethereum enters 2022 with rising adoption and declining supply and also withstood a substantial correction this year.
"The correction helped establish $4,000 as key resistance and $2,000 as support; what was resistance is now support, and $4,000 may act as the key pivot for 2022," McGlone wrote. "The primary denominator for non-fungible tokens and go-to platform token for crypto dollars, Ethereum has established its usefulness in 2021 and we see 2022 building on that."