While Bitcoin, Ether Sank, NFT Trading Chased Record Highs
"NFT investors are looking for more than price appreciation," Noelle Acheson, head of market insights at Genesis, told Blockworks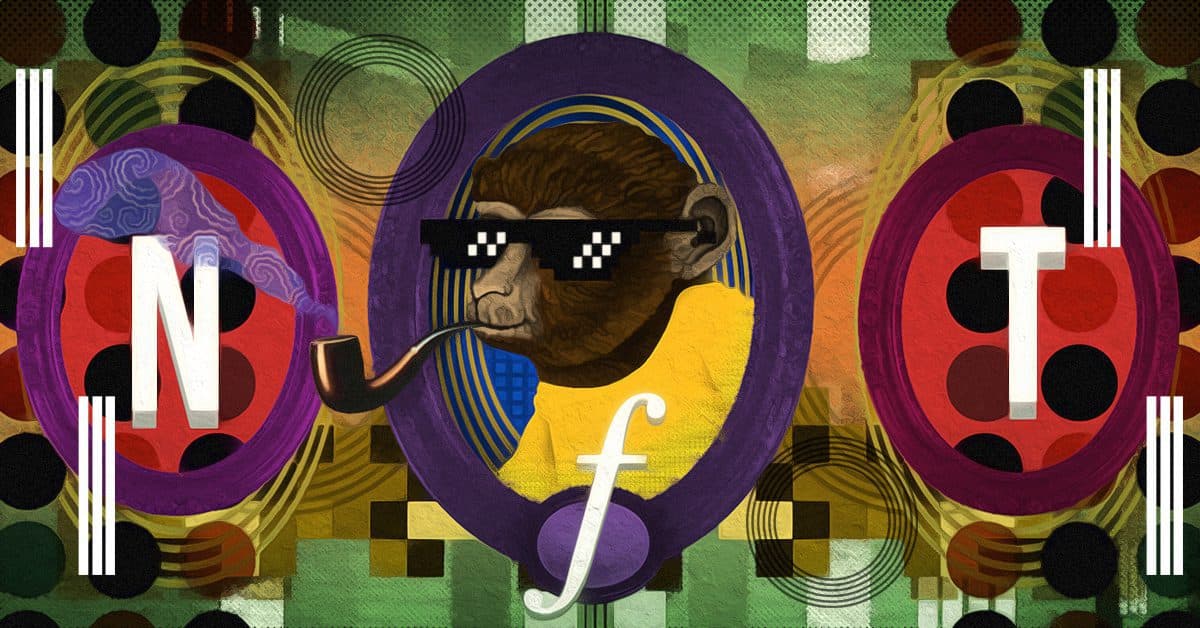 Blockworks exclusive art by Axel Rangel
key takeaways
Bitcoin hit a three-month low of $33,708 Jan. 24, according to Messari
OpenSea notched a record-high single-day trading volume last month of $261 million, according to Dune Analytics
NFTs missed the memo that crypto markets were due for the doldrums to start in 2022.
Stephen Young, founder of NFT (non-fungible token) marketplace NFTfi, told Blockworks that typically people believe that "everything in crypto grinds to a halt" when markets dive.
But NFTs are now about "more than just financials," Young said, adding that the digital collectibles are no longer tied to fluctuations in the price of ether.
Trading volumes for blue-chip NFT collections have remained steady, including Bored Ape Yacht Club, CryptoPunks and Mutant Ape Yacht Club.
Noelle Acheson, head of market insights at Genesis, told Blockworks that NFTs now "move to a different investment thesis" than other cryptos.
"NFT investors are looking for more than price appreciation," Acheson said. "The lack of tangible valuation parameters on NFTs make the investment more emotional, and that does not ebb and flow with risk sentiment."
That is, in part, why the non-fungible market held steady as bitcoin notched a three-month low Jan. 24, trading at $33,708, according to crypto dashboard Messari. Ethereum followed suit, hitting its cycle low the same day at $2,179.
Both cryptocurrencies are down more than 30% from all-time highs in November.
[stock_market_widget type="accordion" template="chart" color="#5D25E5″ assets="BTC-USD,ETH-USD" start_expanded="true" display_currency_symbol="true" api="yf" chart_range="1mo" chart_interval="1d"]
NFT marketplace OpenSea, meanwhile, hit record-high single-day trading volume last month at $261 million of ether, according to data from Dune Analytics. The exchange eclipsed 546,000 active users last month in another historic high.
The nascent space is bound for a market correction within the next year, Young said, adding that the "money grab projects will die," but the broader market will not.
"[NFT] prices are a bit crazy, so we are in [a] kind of bubble and frothy stage of the market," he said. "[NFTs] are just disconnected from the bubble in the crypto markets. The [number of NFTs] will just continuously increase. At some point, there's not going to be enough new people buying to be able to absorb that supply."
---
Don't miss the next big story – join our free daily newsletter.
Follow Sam Bankman-Fried's trial with the latest news from the courtroom.