White House Criticizes Proof-of-work Crypto Mining
The Biden administration is urging crypto miners to explore greener alternatives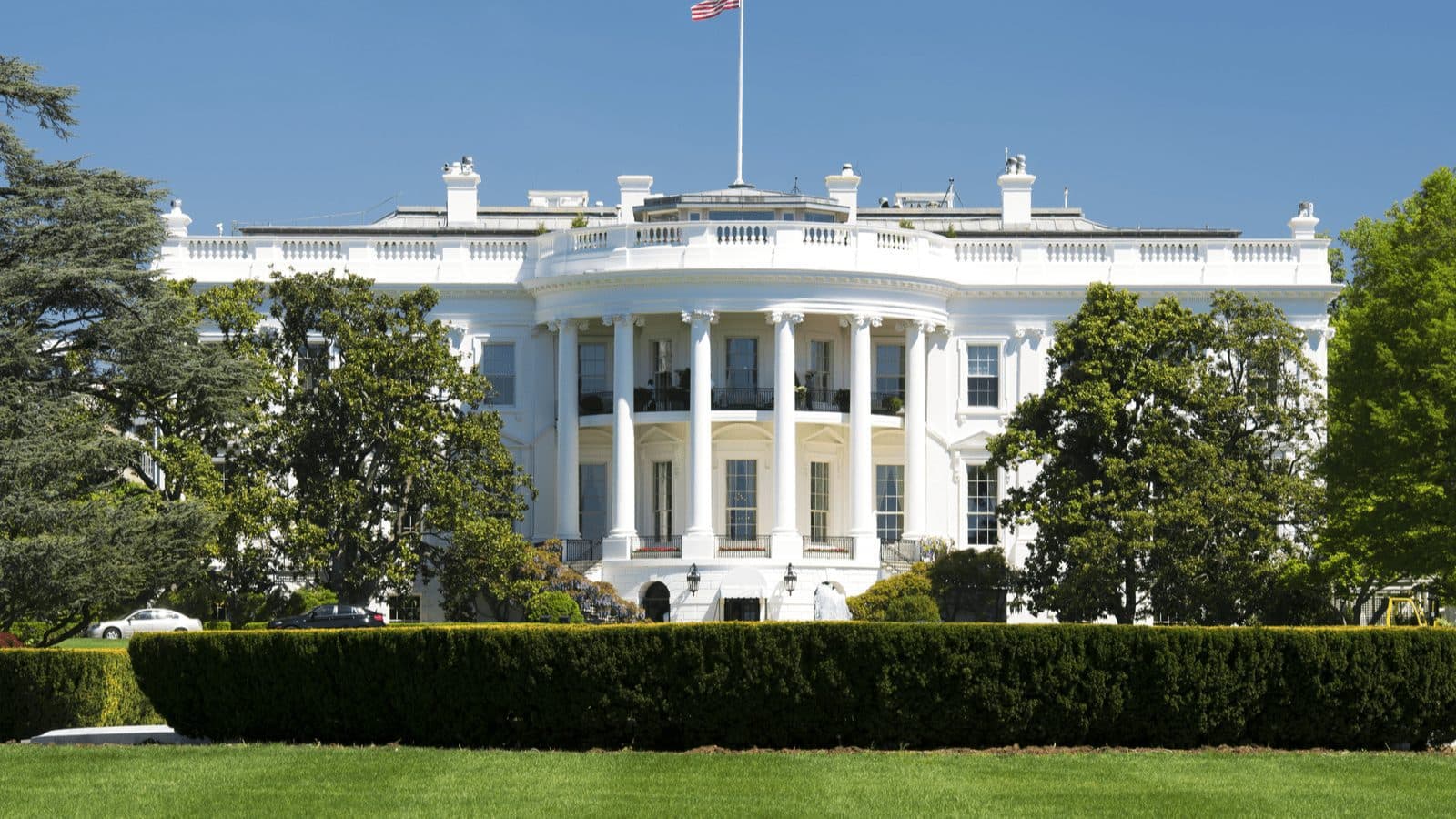 White House. Source: Shutterstock
key takeaways
White House researchers believe global electricity usage of cryptoasset mining has exceeded the annual electricity usage of Argentina and Australia
Responsible development of digital assets must consider the environment, a government report emphasized
The White House has released a report urging the Environmental Protection Agency (EPA) and the Department of Energy (DOE) to take measurable actions to control energy usage in proof-of-work crypto mining.
This release is among the first responses to US President Joe Biden's executive order on cryptocurrencies. It emphasizes that cryptoasset technologies use a significant amount of electricity, contributing greatly to "[greenhouse gas] emissions, additional pollution, noise and other local impacts." 
According to the authors, the estimated global electricity usage of cryptoasset mining as of August 2022 exceeds the annual electricity usage of countries including Argentina and Australia, sitting roughly between 120 billion and 240 billion kilowatt-hours per year. 
High energy consumption will likely lead to disastrous consequences for daily Americans, the White House says, not only exacerbating "climate-driven weather extremes," but also threatening the stability of electricity grids as it could "push up power prices for local consumers."
Specifically, the report criticizes the proof-of-work (PoW) consensus mechanism — which currently represents more than 60% of the total cryptoasset market capitalization, stating that "given the electricity usage estimates, most discussions about crypto-asset electricity usage has focused on PoW applications, particularly Bitcoin."
It reasons that responsible development of digital assets must include solutions to drastically reduce its energy consumption and suggests the "less energy-intensive consensus mechanism, called Proof of Stake (PoS), estimated to consume up to 0.28 billion kilowatt-hours per year in 2021, less than 0.001% of global electricity usage," could be a viable alternative.  
"There have been growing calls for PoW blockchains to adopt less energy-intensive consensus mechanisms," the report said. "The most prominent reaction has been Ethereum's promised launch of "Ethereum 2.0," which uses a PoS consensus mechanism."
Ethereum, the second largest blockchain by market capitalization, is expected to move to PoS in the next week, making it 99.95% more energy efficient.
While the White House didn't directly propose an outright ban on PoW mining in the US, it did reference China's ban as a boon to the environment and flagged the EU's introduction of mandatory minimum sustainability standards for consensus mechanisms.
"In China, the incompatibility of large-scale Bitcoin mining with the country's environmental goals has been cited as one of several reasons that the government banned crypto-asset transactions in 2021," the report read.
Despite this, the White House showed support for exploring how crypto miners could use electricity generated from vented and flared methane at oil and gas wells and landfills.
"Cryptoasset mining operations that capture vented methane to produce electricity can yield positive results for the climate by converting the potent methane to CO2 during combustion," the report said.
---
Don't miss the next big story – join our free daily newsletter.
Follow Sam Bankman-Fried's trial with the latest news from the courtroom.