With Slow Mining Sales is Nvidia an Ethereum Macro Proxy?
Nvidia continues to produce stunning earnings due to the world's reliance on its chips. But mining sales underwhelmed this quarter. Has it ever been a big priority for the company?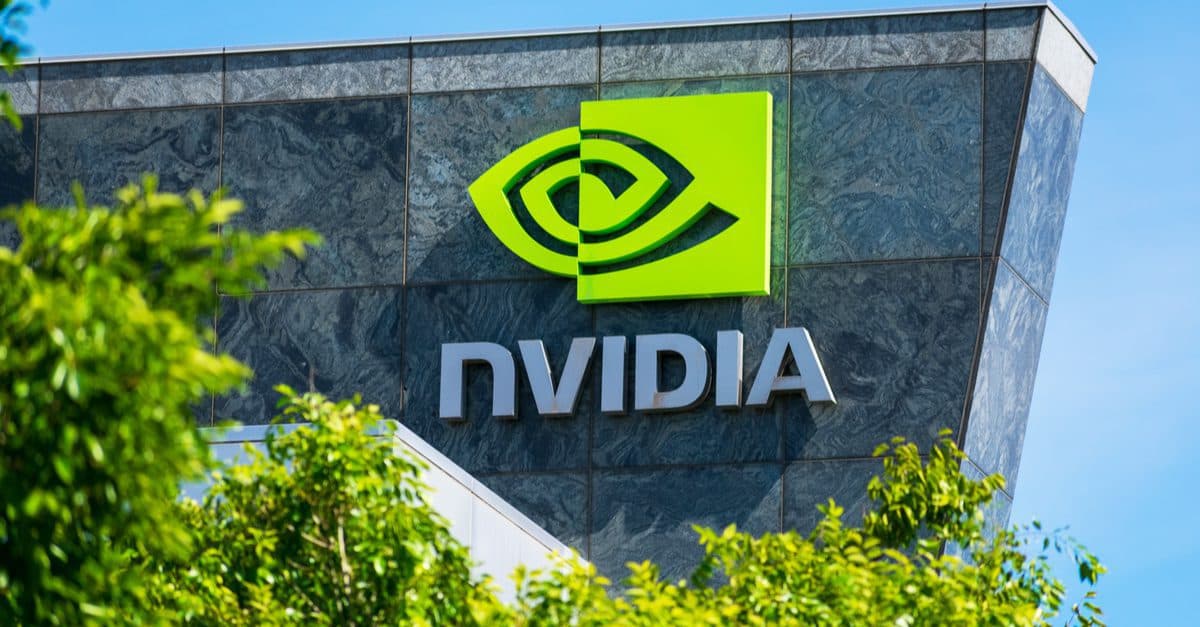 key takeaways
Nvidia posted earnings of $6.5 billion Wednesday, on strong demand for its chips in the gaming and data center industries
Sales of mining chips continue to grow for the company, but have come well under expectations set out in the first quarter
Graphics chip maker Nvidia's prediction from last quarter that the company would clear $400 million in revenue fell flat as it registered only $266 million in sales of cryptocurrency mining processors (CMPs). While Nvidia was once included in indices for exposure to blockchain and crypto, analysts are now saying that the company is no longer the Ethereum proxy it once was. 
Graphics Processing Units (GPUs) differ from Central Processing Units (CPUs) because of the way they process data.
GPUs specialize in parallel processing; to create graphics, a GPU is made up of many small, specialized cores that are able to break up a task and divide it across these specialized cores much like how a factory spreads the work across thousands of workers. While Nvidia created the GPU in the late-1990s to produce better graphics for gaming, by the early 2010s they realized that the parallel processors in the GPU could be used to assist CPUs in general computing tasks. 
Stumbling into crypto
As a result, Nvidia sort of "stumbled into crypto" explained IDC Research Manager Jitesh Urbani. Just as Nvidia's GPUs could assist servers in data centers to crunch away at a machine learning algorithm as part of an Artificial Intelligence workload, they could also crack away at the algorithms used in the mining process. 
Initially GPUs were used to mine bitcoin but as difficulty increased, bitcoin miners had to migrate over to custom-built silicon called Application Specific Integrated Circuits (ASICs). At the same time, the rise of the Ethereum blockchain meant that miners could but their GPUs to use on this chain. As time went on, Ethereum's positioning from more than a token to trade to the "digital oil" that enables the world of DeFI meant that demand for GPUs for mining only increased. 
But this meant that Nvidia's core market, retail gamers, couldn't get their hands on GPUs. The ICO-fueled crypto boom of 2017 meant that more Ethereum was needed, thus mining farms went after every GPU they could find — at the expense of gamers. 
"Nvidia figured out there were a bunch of miners that wanted their GPU and would pay a premium for it. They certainly benefited from that gold rush, but they've also tried to dig deeper into that market by offering these dedicated GPUs for mining called CMPs," Urbani said.

In order to push back against miners hoovering up all the GPU supply in the channel, exacerbated by a chip shortage, Nvidia tweaked the firmware of its latest GPUs to make them uncompetitive for mining. 
"We reduced the performance of our GPU on purpose so that if you would like to buy a GPU for gaming, you can. If you'd like to buy a GPU for crypto mining, either you can buy the CMP version, or if you really would like to use the GeForce to do it, unfortunately the performance will be reduced," Nvidia's CEO Jensen Huang has publicly stated.
The potential of DeFi
For his part, Huang doesn't dismiss the disruptive potential of DeFi. 
"Ethereum has established itself. It's legitimate. It's established. There's a lot of credibility. It works well. A lot of people depend on it for DeFi and other things," he has been quoted as saying. "You need that blockchain to have some fundamental value, and that fundamental value could be mined. Cryptocurrency is going to be here to stay."
Urbani points out that mining is a comparatively small part of the company's business. Earnings releases show that graphics cards for retail comprise around 65% of its revenue, while crypto mining processors are just 7% of the company's bottom line — and that's bundled in with other OEM (custom chip) ventures. 
"Nvidia has won some and lost some by catering to miners, but during this chip shortage, that capacity could be used to satisfy gamers as well," Urbani said. "I'm not sure that their story about creating dedicated GPUs for mining, and dedicated GPUs for gaming helped garner any lost love from the consumer side of the market."
The dark clouds hanging over the horizon is, of course, Ethereum's move away from mining heavy Proof of Work to Proof of Stake. With the implementation of EIP-1559, Ethereum's move away from relying on miners has begun. 
Flooding the market
All of this has begun to flood the market with used GPUs. 
"There's now a flood of used GPUs, which are still very good for gaming — one of Nvidia's primary businesses," Urbani said, arguing that Nvidia now has to compete against itself. It'd be tough to market a new card to gamers, when there's the risk of more and more cards flooding the market in the near future as miners sell off inventory in an era of compressed profitability. 
"Why would someone buy the newest card when there's a perfectly good card from last year available?" Urbani said. 
Anshel Sag, an analyst with Moor Insights & Strategy, plays down the risk of used cards flooding the market. Supply, Sag observes, is still tight — for now. 
After all, Sag points out that revenue from Nvidia's CMP division is still up but just not as much as Nvidia expected. CMP cards are not available off-the-shelf and need to be ordered in advance and orders keep coming though less than before. 
"Demand for CMP cards appears to be flattening out," Sag said. "But Ethereum isn't the only crypto out there. People will mine other ERC-20 tokens. First it was Bitcoin, then it was Ethereum. Next it will be something else."
Want more investor-focused content on digital assets? Join us September 13th and 14th for the Digital Asset Summit (DAS) in NYC. Use code ARTICLE for $75 off your ticket. Buy it now.