Nearly 190K people work in crypto, more than 50% located in the West
Researchers found that despite China's hostile stance on the industry, it surprisingly stands as the second-largest crypto employer in Asia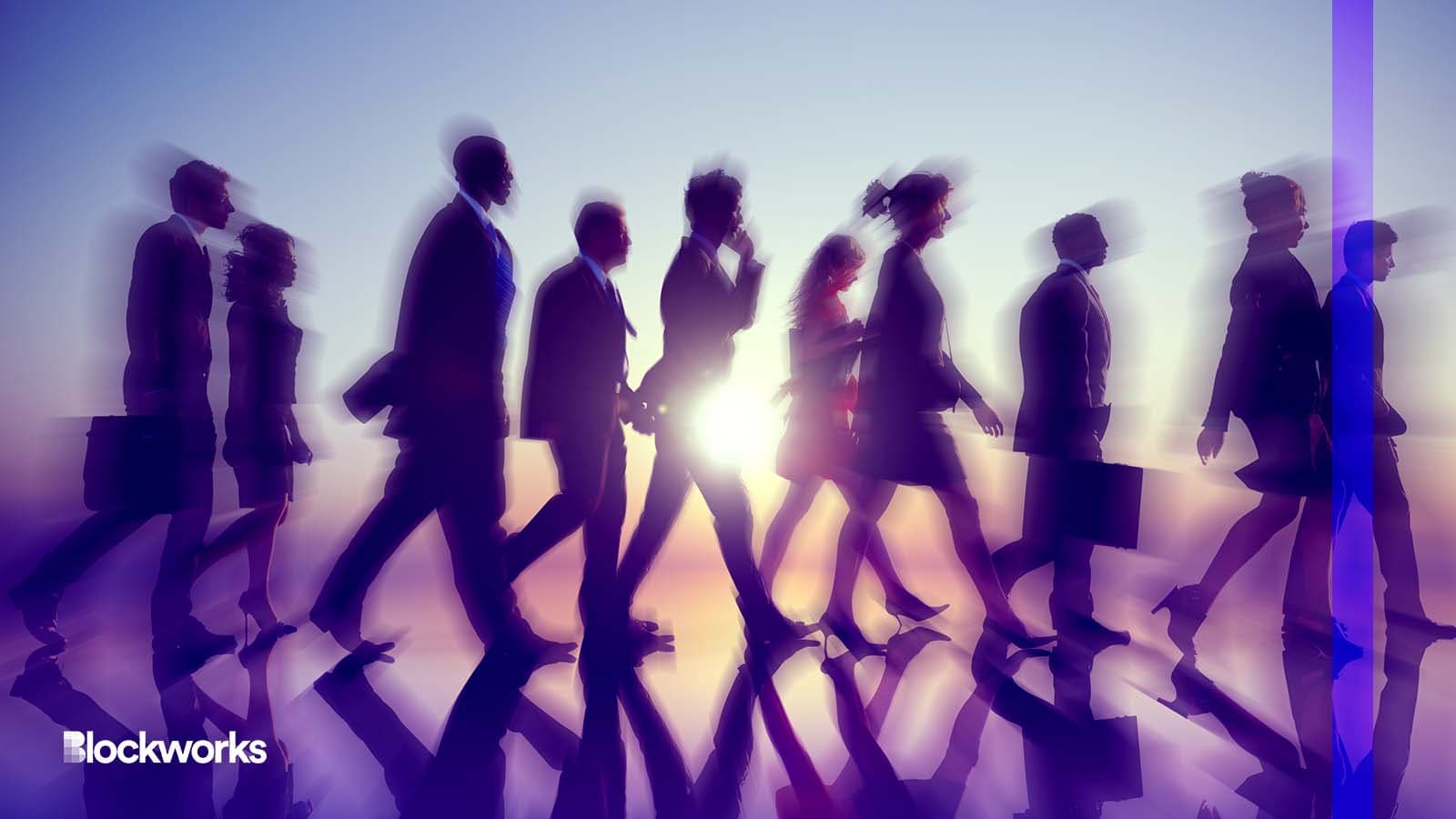 Rawpixel.com/Shutterstock modified by Blockworks
The cryptocurrency industry boasts nearly 190,000 employees as of July 2023, new data from K33 Research shows.
This represents a notable increase when compared to employment statistics prior to the crypto frenzy that began in 2020. 
Crypto had a higher employment count in 2021, almost 211,000 individuals, which coincided with high prices and company valuations, according to the report.
Around one-third of the crypto workforce is at exchanges or brokerages, emphasizing their crucial role within the industry, according to the researchers. 
Another 26% are employed by companies offering a diverse range of financial services related to cryptocurrencies.
Notably, only 6% of individuals are engaged in the field of NFTs, whereas 21% contribute their skills to blockchain protocols, analytics and mining operations. 
Finally, the remaining 13% of employees are involved in cryptocurrency-related jobs that do not neatly fit into any of the other categories.
The analysts obtained their data through methods including LinkedIn searches, artificial intelligence-assisted web searches and manual mappings.
Crypto companies typically hire remotely to reduce costs 
The organizational structure of large crypto companies often facilitates remote work, resulting in a globally distributed employee base, per K33.
Researchers found many major crypto companies have chosen jurisdictions with favorable regulations and lower tax rates as their headquarters.
These companies typically adopt a global employment strategy by either establishing local offices worldwide or implementing a fully remote work structure. 
Such headquarters function as a practical solution for minimizing costs and eliminating logistical barriers.
The analysts specifically mentioned Binance, noting that it is headquartered in Malta, but only 0.2% of its employees actually hail from the island country. 
Chinese professionals still contributing to crypto in a big way
There's an over-representation of crypto workers in the Western world, with approximately 55% residing in North America and Europe. Within this figure, the US accounts for 29% of the crypto workforce. 
In Asia, India emerged as the leading employer in the crypto industry, with 20% of the regional workforce, leaning towards developer-related roles.
Despite China's historically hostile stance on the crypto industry, it's still the second-largest employer in Asia at 15% of the region.