$3.5 Million: Creators Are Cashing in on Digital Art
When Christie's agreed to auction off a piece of digital art, the art world sat up and took notice, wondering if this is just another fad, or the future of the art market. Digital art, a new speculative class of digital […]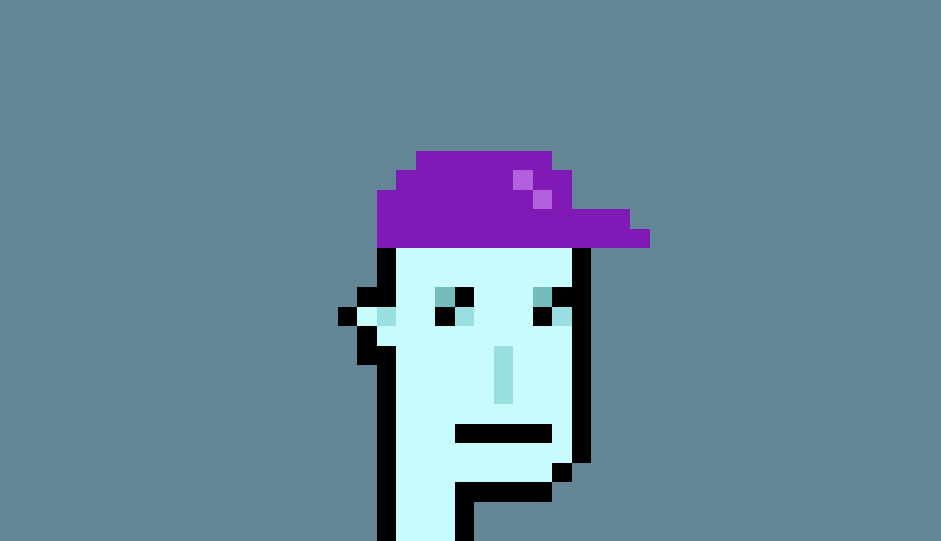 CryptoPunk 2890, One of 9 Alien Punks that recently sold for $747,400
key takeaways
The market for NFT-based digital art is booming
Creators are selling pieces for record amounts, including one collection for $3.5 million
Digital art may be a game changer long-term, but some participants are worried the market is overheated for now
When Christie's agreed to auction off a piece of digital art, the art world sat up and took notice, wondering if this is just another fad, or the future of the art market.
Digital art, a new speculative class of digital assets, can be many things: a photograph, a digital drawing, a song, a virtual cat, a clip of LeBron James dunking, or even fractional ownership of physical pieces of art and other artistic collectibles.
The arrival of digital art could shake up the business model of the elite art and collectibles world in a big way. A new generation of artists are creating and selling pieces for real money, and curators and venues are scrambling to keep up.  The digital artist known as Beeple recently sold a 20 piece collection for $3.5 million.
"It's a much less opaque than the art world, which over time has grown into a very clubby, insider-driven industry," said Duncan Cock Foster, cofounder of the NFT marketplace Nifty Gateway, which was acquired last year by Gemini.
It's hard to discuss digital art without discussing NFTs, or non-fungible tokens. These are the tokens that represent ownership of a unique piece of digital property, like art. And because they represent something unique, they can't be traded for other tokens, the way other digital assets (like bitcoin) can.
NFTs are having a big moment. Their market capitalization soared to $338 million in 2020, compared to $142 million in 2019 and almost $41 million the year before that, according to NonFungible, an NFT data and market analysis platform. 
The number of active NFT wallets in 2020 grew 97% from the previous year to 222,179; buyers of NFTs increased almost 67% to 74,529; and sellers increased 24.7% to 31,504. They traded $250.8 million in 2020, a 299% increase from the year before. 
For collectors, the blockchain technology used in making digital art tracks ownership and provenance. For artists, it gives them a mechanism for monetization that didn't previously exist; it's direct-to-the-audience, and more importantly, it allows them to collect royalties for secondary sales.
On the digital art marketplace SuperRare, for example, artists receive 85% of the sale, and 10% for all secondary sales. That's appealing to artists particularly in the US, which is one of the only parts of the world where artists aren't guaranteed profits from the resale of their work the way musicians and authors are.
Why people are buying digital art
"People are not buying a piece of rare, scarce digital creation so they can just use it as their desktop pattern — that's just image downloading," said David Pakman, a partner at Venrock Associates who invests in early stage consumer and enterprise tech companies.
One issue many collectors have is there aren't sophisticated display solutions for their digital art. Cock Foster said as the market matures, frames and other ways to "robustly and and perfectly display NFTs in physical settings is going to be really important." But Pakman said that's besides the point.
"I don't think people are buying them today because they're going to put them on their wall in their house, which is what we think about art collectors doing," Pakman said. "They're buying them and putting them in a digital wallet. It's going to be more about showing it off on your phone or on your collections page online. Yes, someone could take a screenshot but that's not the point. They don't own it, you do. They can't sell it, you can."
Pakman is an investor in Dapper Labs, the company behind CryptoKitties, a game built on the Ethereum blockchain in which users collect, breed and exchange virtual cats and one of the first NFT projects that gained a lot of attention in 2017. 
Christie's will auction a work by Beeple in a standalone sale running from February 25 to March 11, and last week the storied auction house said it will accept ether as a payment option in the auction.
Piers Kicks, partner and head of gaming at Delphi Digital, called him a pioneer for "promoting longevity to the relationship" between creators and collectors; with each token, buyers get a physical copy of the art with a frame and any future owner of the NFT gets to update a portion on the Beeple collection website. The art "isn't just sitting in someone's wallet not doing anything," Kicks said.
Art is just one category of collectible digital assets. More than 70% of global wealth manager Credit Suisse's clients are collectors, with a third of them being new collectors, global chief investment officer Michael Strobaek said in a report last fall.
That same report found 44% of ultra high net worth individuals allocate 2% to 5% of their wealth to collectibles (meaning, in this survey, things like fine art, fine wine, classic cars, jewelry and watches). Some 31% allocate more than 5%.
Over the next decade digital art could take on a more expansive role in the traditional art world, in decentralized finance and in an increasingly digital society as a whole as it becomes attractive as a store of value that generates moderate positive real return and has a low correlation with stocks and bonds similar to traditional, physical art.
"There's a generational shift" of wealth taking place, Kicks said. "The younger generations are way more familiar with creating and consuming digital value and this generation is, for the majority of their lives, going to have the vast majority of their net worth in digital value, not in art on walls or in houses."
Fuelling the fire
It's easiest to attribute the sudden revival of digital art these past few months to bitcoin's continuous rise. 
"It's like how altcoins always go up as bitcoin goes up and there's a lot more wealth generated," said Gregory Landegger, vice president at Parsons & Whittemore and an investor in the gaming industry.
Kicks said the strong correlation between the NFT resurgence and the price appreciation of bitcoin and ether will continue to "add more fuel to the fire."
"Once we have a more meaningful context through which to interact with digital art, I 100% think it will resonate more with collectors, but for the time being, it's largely speculative," he said. "The market's completely overheated."
Kicks suggested that some of the sales that take place on popular marketplaces might not be entirely legitimate with early adopters, investors, influencers and other participants in the NFT market hyping it up. 
"There could, in theory, be a degree of collusion between large whales and even platform operators to boost sale prices and improve the optics of this space," he wrote in an analyst note last month shared with Blockworks. "In time, as price history is developed on the ultra-rare pieces, we will be able to use on-chain analysis to track patterns of activity across top collectors and generate insights into this theory."
Landegger echoed that sentiment.
"There's a little bit of a promotion that we're doing because we want to build a business," he said. "From the provenance side there are some real benefits as something for the future, but until we get better displays, well I don't get the purpose of it.
Is the market hot or overheated?
Last month a video clip of LeBron James sold for $100,000 and a tweet by investor and Dallas Mavericks owner Mark Cuban sold for $952. This month actress Lindsay Lohan sold an image of her face for more than $17,000 which was quickly resold for $57,000. 
Though Kicks said the market is overheated today, he doesn't see any big crashes coming soon. Investors should be "sensible," however; they should learn who the creators are, know how many drops they're doing and how many additions there will be, he said. (A drop is a release of a limited number of items, that often sell out quickly and are resold for much more.)
"Any kind of crash is sort of imperceptible," he said. "The artwork won't change hands again for ages, but because it's low velocity, we're not going to have another price point until three years from now."
"Sometimes it might look on face value that the market's still at X, but realistically if there's a piece that hasn't sold at its most recent sell price for 12 months, the true market value of that is probably way lower," he added. "Because [digital art] is changing hands so infrequently it's hard to actually get a gauge on the market."
While it might be hard to gauge the market today, one thing is certain according to Kicks, NFTs and digital art are a game changer in the long term.