Avi Eisenberg Faces More Charges — This Time From the CFTC
The US financial regulator is going after Eisenberg for his alleged participation in a $100M hack on DeFi platform Mango Markets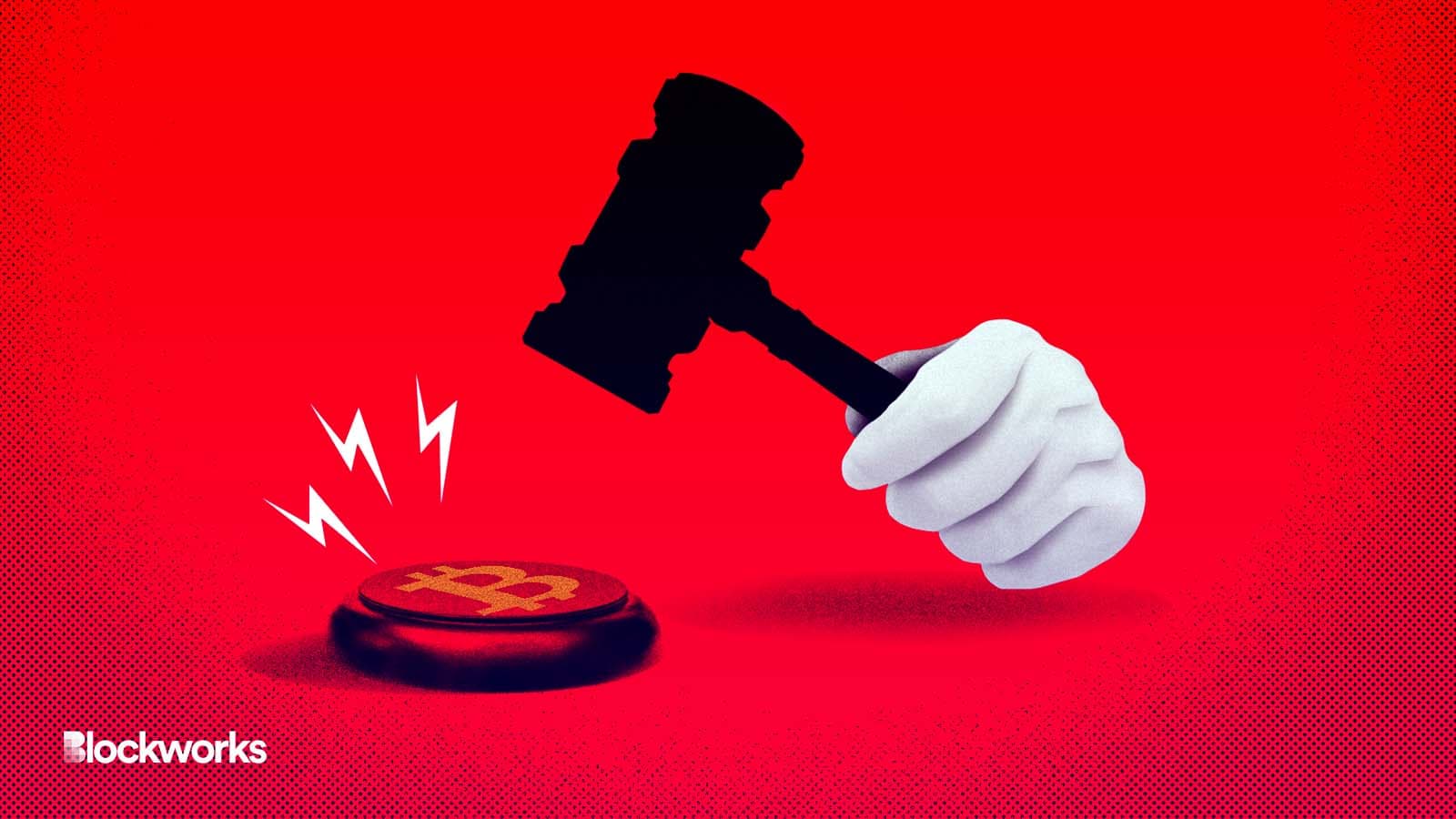 Blockworks exclusive art by Axel Rangel modified by Blockworks
In the latest twist in the case against Avraham "Avi" Eisenberg, the CFTC has charged the former star DeFi trader.
Legal actions against Eisenberg, who, by his own admission, participated in an attack on DeFi exchange Mango Markets, are piling up. 
Eisenberg was charged with commodities fraud and market manipulation by US prosecutors from the Southern District of New York last month. He was arrested in Puerto Rico on Dec. 26.
Now, the CFTC is going after civil monetary penalties and related relief, which could include trading bans, restitution, disgorgement and rescission, as well as pre- and post-judgment interest, according to a complaint filed Monday.
Eisenberg engaged in "a manipulative and deceptive scheme" leading to the misappropriation of more than $100 million from the platform, according to the complaint.
"The goal of [the] defendant's scheme was straightforward: to artificially inflate the value of his swap contract holdings on Mango Markets through price manipulation, so that he could borrow' a significant amount of digital assets that he had no intention to repay," CFTC lawyers said in the complaint.
The attack on the Solana-based trading platform dates back to October. The exchange said at the time that the hacker was able to drain funds from its platform using a technique known as oracle price manipulation.
The exploit sent the price of Mango's native token MNGO plummeting by about 50%. A proposal to transfer $42 million USDC to cover reimbursements for users was later passed by Mango governance. 
Eisenberg said in a series of tweets on Oct. 15 that he and his team used the protocol "as designed" — and believed their actions to be legal. 
He could not immediately be reached for comment. 
Ian Corp, an attorney with law firm Agentis, previously told Blockworks that the SEC and CFTC would have to prove Mango token was either a security or commodity to bring charges against Eisenberg.
The CFTC labels bitcoin, ether and tether as commodities in the legal document, alleging that Eisenberg used the artificially inflated value of his MNGO-USDC swaps to withdraw those commodities and other digital assets.
A court document issued last week is set to keep Eisenberg behind bars under the custody of the US Attorney General.
---
Don't miss the next big story – join our free daily newsletter.