Biden's Bank Regulator Pick is Critic of Big Banks and Crypto
Biden's head of the Office of the Comptroller of the Currency pick wants to "end banking as we know it," but it may not be good news for the crypto industry.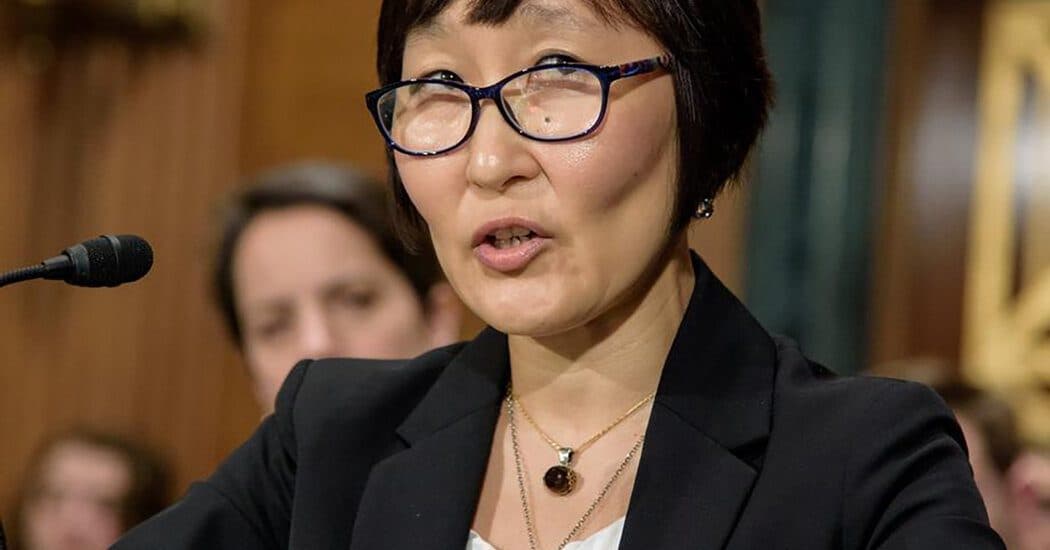 Saule Omarova; Source: Senate Committee on Banking, Housing and Urban Affairs
key takeaways
Saule Omarova is calling for greater oversight of big banks and new financial technologies, including cryptocurrencies
The nomination will have to receive Senate approval
President Biden has named his pick for the head of Office of the Comptroller of the Currency, and, if confirmed, big banks and digital asset firms are in for a rude awakening. 
The White House announced the nomination of Saule Omarova, a professor at Cornell Law School, on Thursday. Omarova has said she wants to "end banking as we know it," including greater government oversight of Wall Street and cryptocurrencies. 
The OCC, a 3,500 person agency, is responsible for regulating and supervising national banks and federal savings associations. It also oversees related business practices of banks, including mergers and newer areas of engagement, such as cryptocurrency. 
In her writings, Omarova has said she is in favor of restructuring the Federal Reserve. She has also called for the central bank to provide citizens with bank accounts, solving an issue that crypto advocates have long said that blockchain technology would accomplish. 
These plans are part of her "blueprint for radically reshaping the basic architecture and dynamics of modern finance," she wrote. 
Omarova has also said that consumer deposits should be moved into digital-dollar accounts at the Fed, hinting at the need for a central bank-backed digital currency. 
"The success of Bitcoin paved the road for the subsequent emergence of numerous crypto-assets purporting to challenge the supremacy of sovereign money," she wrote. "Recent growth of 'stablecoins'… presents a particularly tangible challenge in this respect. Not surprisingly, Facebook's plans to launch its own stablecoin, Libra, immediately heightened the salience of CBDC on central banks' agenda."
If confirmed, Omarova will be the first woman and the first nonwhite person to lead the OCC. The Biden administration has been looking to fill the position for the past month and will have to receive Senate approval for the nomination. 
"Her experience as a policymaker, in the private sector, and in academia will allow her to work with stakeholders across our financial system to ensure the economy works for everyone, and to protect our economic recovery from the risky activities of Wall Street and other bad actors," said US Sen. Sherrod Brown (D-OH), Chairman of the U.S. Senate Committee on Banking, Housing, and Urban Affairs, in a statement.
---
Are you a UK or EU reader that can't get enough investor-focused content on digital assets?Join us in London on November 15th and 16th for the Digital Asset Summit (DAS) London. Use code ARTICLE for £75 off your ticket. Buy it now.
---