Crypto Hiring: Binance Promotes Exec to Regional Markets Head, Re-examines Remaining Staff
Nansen, a blockchain analysis firm, also laid off 30% of its workforce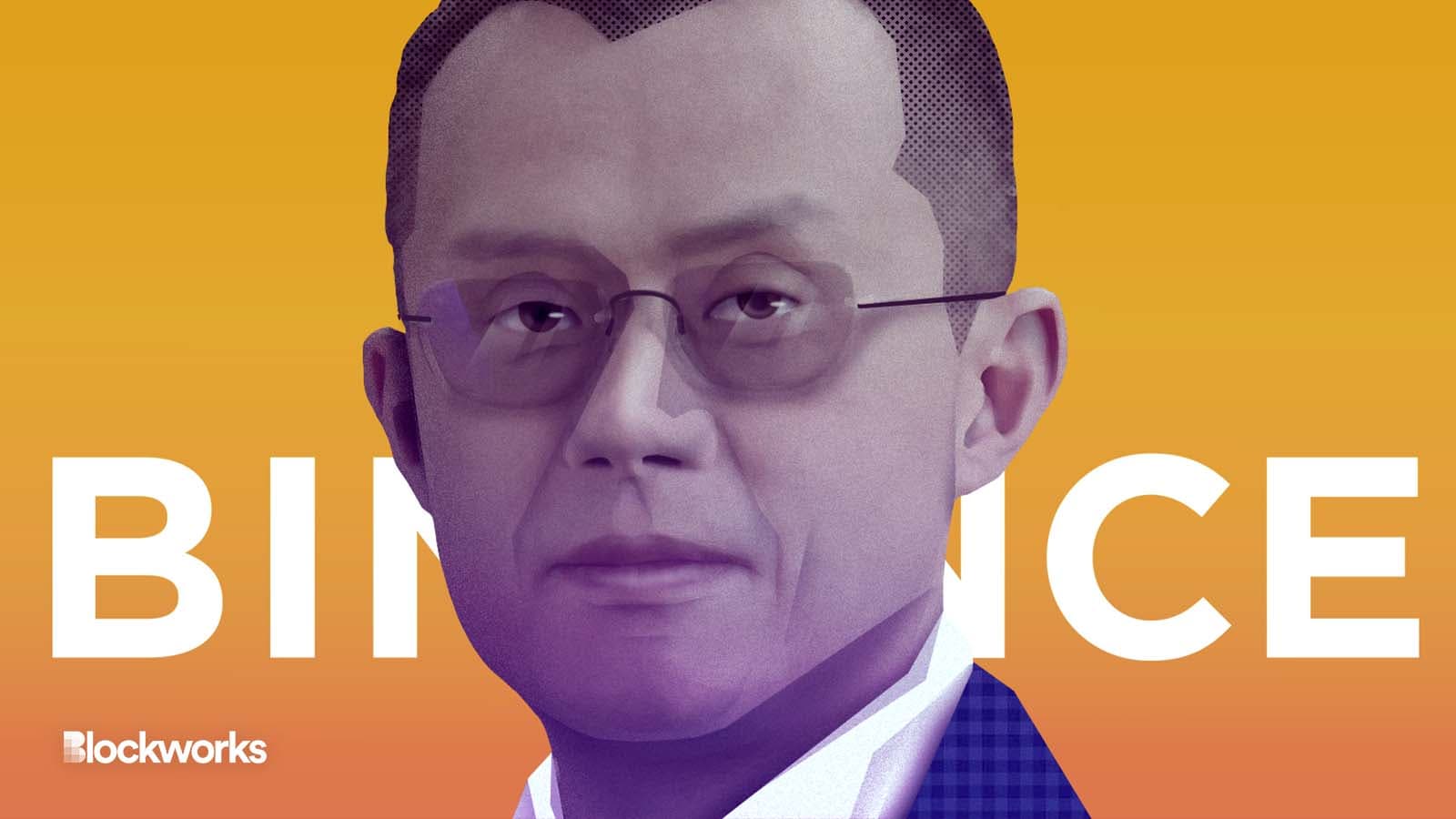 Just days after reports of layoffs at Binance this week, the world's largest crypto exchange tapped Richard Teng to lead all regional markets outside of the US. 
This move is in stark contrast to Binance's outlook for the rest of its staff. The exchange told Blockworks this week that it's in the process of re-examining employees in top roles and determining which products and business segments deserve the most resources. 
Teng appears to be one individual who's been looked on kindly as the company evaluates its employees, as he has been promoted to Head of Regional Markets, effective Monday. It's a step up from his previous duties overseeing markets in Asia, Europe, Middle East and North Africa, Bloomberg reported. 
In total, Teng has served in four prior positions at Binance, starting out in August 2021 as the CEO of its Singapore operations. 
Before Binance, Teng has had extensive experience working with financial regulators. He headed up the Financial Services Regulatory Authority for the Abu Dhabi Global Market from 2015 to 2021. Before that, he was the chief regulatory officer for Singapore Exchange Limited, a stock exchange and clearing house. In that role, he worked closely with "the Monetary Authority of Singapore (MAS) to uphold a fair, orderly and transparent market," according to his LinkedIn.
Teng's rapid ascension of the ranks comes as Binance falls in the crosshairs of regulators around the world. In May, Binance was served with documents regarding a Canadian probe into the exchange's alleged violation of Ontario securities laws. Two days later, Binance announced it was leaving Canada, citing a hostile regulatory environment.
The US CFTC also sued Binance and CEO Changpeng Zhao in late March, claiming the executive and his company broke trading and derivatives laws. Notably, the CFTC said bitcoin and ether were commodities in its complaint, contradicting the SEC's lack of clarity on the commodity-security debate. 
Nansen lays off 30% of staff
On-chain insight provider Nansen announced on May 30 that they were paring back their team by 30%. Forbes reported that 43 employees lost their jobs. 
Alex Svanevik, co-founder and CEO of Nansen, released a statement on Twitter explaining the reasons why the job cuts had to be made. In his tweet, he attributed the layoffs to two things: hiring too quickly during Nansen's initial years and the crypto downturn. Svanevik said he took "full responsibility" as CEO.
"We scaled up the team on the back of breakneck growth in our first years of operating. We wanted to invest and build in a tough market when others needed to scale back. This organic growth led the organization to taking on surface area that's not truly part of Nansen's core strategy," Svanevik said. 
He continued: "Our cost base is too high relative to where the company is today. We do have several years of runway, but our priority is to build a sustainable business."
Other notable hires
Author of "The Bitcoin Standard," Saifedean Ammous, is joining The National Bitcoin Office of El Salvador as an economic advisor. 
Crypto venture firm Electric Capital appointed Ken Deeter and Maria Shen as general partners on Friday.  
Unicoin invited Pilar Manchón, Senior Director of AI Research Strategy at Google, to join its board of directors.
---
Don't miss the next big story – join our free daily newsletter.