Bitcoin Breaks Below $30,000 on China Concerns
While pricing dip is unfortunate, it's for the best in the long term says one fund manager.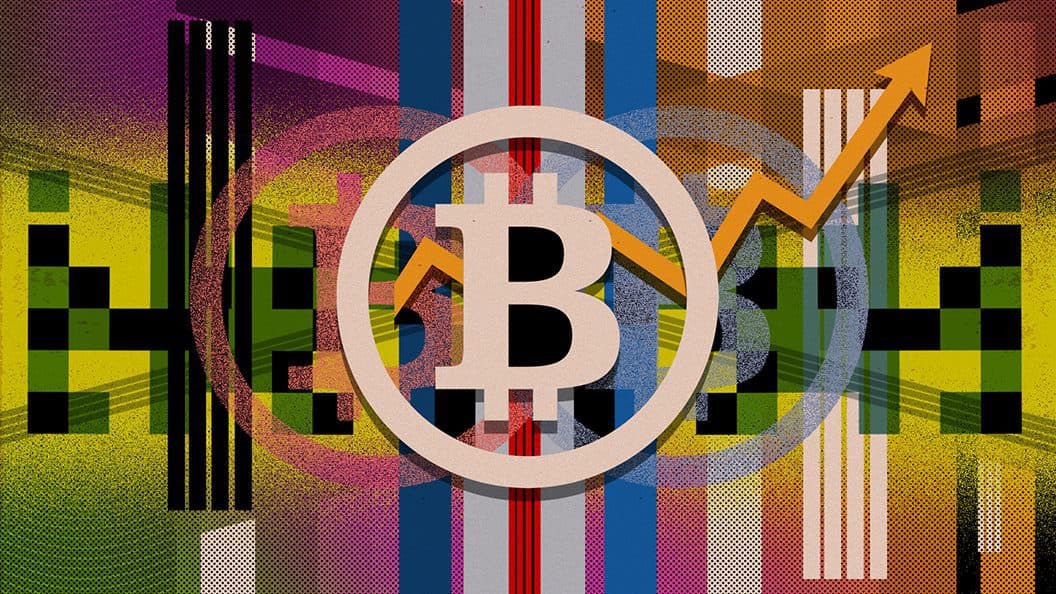 Blockworks exclusive art by Axel Rangel
key takeaways
Despiting pricing pressure, there's more to gain from China giving up some control of bitcoin
QCP forecasts a stable macroeconomic environment ahead which should be good for price recovery
Bitcoin fell below the psychological barrier of $30,000 during the opening of the US trading session amidst heavy volatility losing about 6% in the opening hours of the day as China's continued crackdown weighed heavy on the market.
Prices have continued to hit $30,000 and retract just under it during morning trading. 
BitMex's daily volatility index showed continued turbulence in the market, hitting a 30-day high. Data from TradingView shows short-term support for bitcoin's price at just above $25,000.
Although many traders might be experiencing some short-term pain, with bitcoin up only 3% on year with this recent decline, David D. Tawil, President of Pro Chain Capital told Blockworks that this short-term setback will be a "big win" for the industry in the long run. 
"Many investors outside of China have long been concerned about the control that China may have over Bitcoin, with respect to mining, usage and the ulterior motive of undermining the USD," he said. "All of those issues seem to have quickly dissipated, which may allow for a richer involvement in bitcoin by the rest of the world."
In a Monday note published on its Telegram channel, Singapore's QCP capital expects price recovery to the $30,000 to $40,000 range.
"We also do not see a major driver that will break our $30,000-$42,000 range in the near-term," the firm wrote, also noting that the 'bull drivers' in the market were gone for now. QCP also noted that regulation would also become an issue in the US as 'crypto-skeptic' Elizabeth Warren is leading a crypto-regulation working group, although the outcome of that is on a longer time horizon. 
Steven McClurg, chief investment officer of Valkyrie Investments, told Blockworks that the market is facing some "exhaustion" after a long run of capital injections and the pause is likely causing the downward pricing pressure.
"With no new stimulus bills, and other activities available to investors after a long Covid shutdown, we can probably expect low volume in bitcoin and other risk assets until after Labor Day," he told Blockworks.
Despite all of this, Tawil remains optimistic about the underlying potential of bitcoin.
"Despite the foregoing, it is undoubtable that fundamental technological progress, adoption and use of bitcoin is continuing unfettered. The remainder of the crypto asset class is simply, at this moment, the tail of the dog," he said. "It is unfortunate that there is strict correlation among digital assets. We've previously seen some decoupling — e.g. earlier in the year ETH ran hard, while BTC price rise wasn't as robust." 
Nick Mancini, research analyst at crypto sentiment analytics provider Trade The Chain, isn't so sure about Tawil's optimistic sentiments. He points to the negative sentiment surrounding bitcoin sliding past $30,000 and the rising bitcoin dominance — growing from 37.5% to 47.33% in about a month — as problematic. 
"Sentiment is now continuing downhill due to bitcoin breaking the major psychological level of $30,000 earlier this morning," he said. "When bitcoin is more dominant in terms of market share, it tends to push the price of alt coins around more easily. If bitcoin dominance rises, alts will likely continue to be suppressed"
"If bitcoin wants to see a steady recovery in the near future, we believe the US dollar needs to weaken," he added.
Futures traders, for their part, aren't sure what to make of it all. Open interest on strike prices on options contracts expiring mid-July show equal support around the $28,000 and $34,000 mark with equal support at $20,000 according to Deribit.