BitFlyer Founder Eyes Return as CEO
The move comes in response to a dispute with current management and other shareholders over control of the company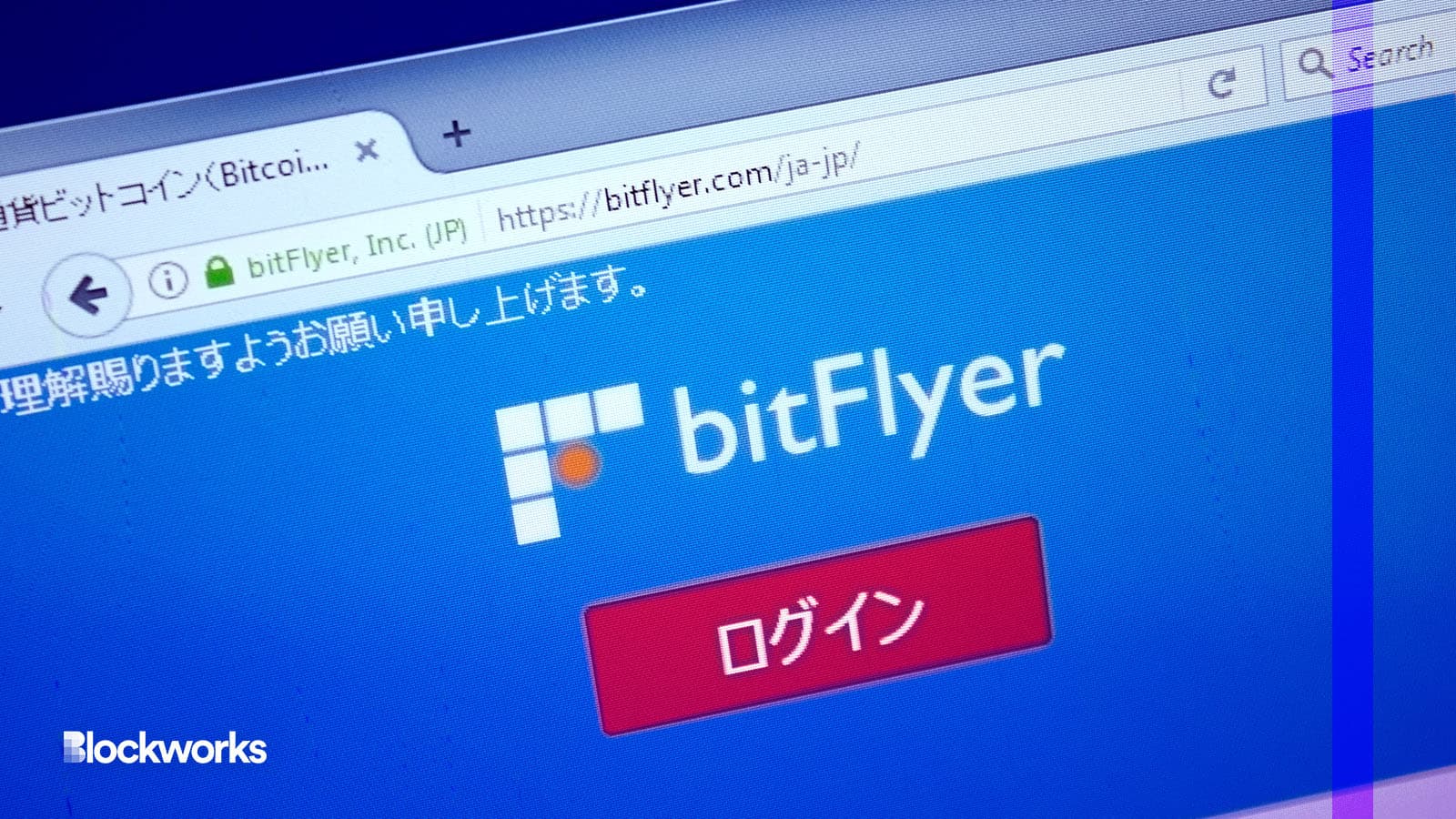 Source: Shutterstock / Sharaf Maksumov, modified by Blockworks
The co-founder of Japan's largest crypto exchange BitFlyer plans to restore himself as CEO and lead the startup to an initial public offering at an unspecified date.
The move comes in response to a dispute with current management and other shareholders over control of the company, Bloomberg reported Sunday.
Yuzu Kano, who owns 40% of BitFlyer, stepped down as CEO in 2019 following a regulatory crackdown over customer protection concerns and anti-money laundering practices the year before.
Kano believes he was forced out by current management and ACA Partners, a Singapore-based fund, whom he said collaborated to sell the company without his knowledge or consent.
He also said he canceled the deal upon discovering that ACA had convinced a majority stakeholding group to sell their shares, excluding him, at an $80 billion valuation for BitFlyer.
Management allowed ACA to approach shareholders inappropriately and secure the deal behind his back, the co-founder alleges. ACA did not immediately respond to Blockworks' request for comment.
Despite recent turmoil, BitFlyer boasts 3 million accounts and handles more bitcoin transactions than any other exchange in Japan. The country still lags behind other nations in furthering its domestic crypto market, though Kano is confident he can change that.
The co-founder aims to bolster BitFlyer's business and compete globally by implementing several initiatives. These include introducing stablecoins, developing a token-issuance system, and potentially making its private Miyabi blockchain technology accessible to the public.
But first he must win over shareholders, who may be skeptical given his involvement in the recent turbulence surrounding the exchange.
BitFlyer's CEO, Hideki Hayashi, acting on behalf of the current president, Masaaki Seki, declined to comment on Kano's statements, per the report. Hayashi noted that all shareholder-related concerns would be discussed at an upcoming meeting.
The shareholder's meeting, where Kano will present his proposal, is scheduled for next month.
---
Don't miss the next big story – join our free daily newsletter.
Follow Sam Bankman-Fried's trial with the latest news from the courtroom.