Bitten by BTC: COIN Tied to Bitcoin Drop
A confluence of factors is pushing Coinbase's eponymous COIN stock down as the market continues to view it as a proxy for bitcoin while its competitors fare much better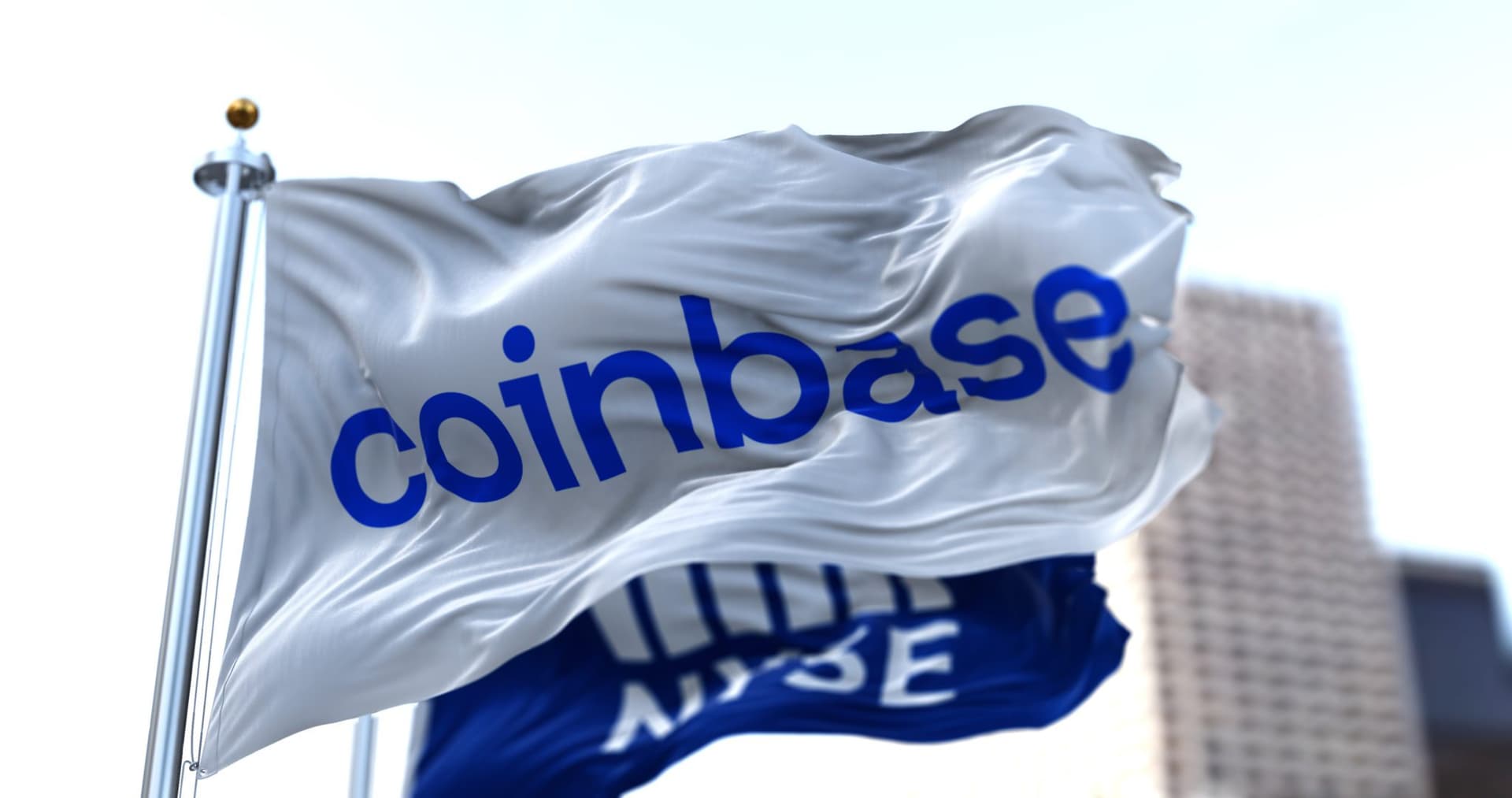 key takeaways
True believers in the digital assets economy had stratospheric expectations for Coinbase, ranging from a market cap of $77 to $90 billion
Although analysts say Coinbase generates very attractive margins and income for a SaaS company, a misalignment of expectations meant some were disappointed.
In a hunt for macro proxies in the absence of a US-listed bitcoin ETF, many investors had eyes on Coinbase's public listing. At the same time, true believers in the digital assets economy had stratospheric expectations for Coinbase (COIN), ranging from a market cap of $77 to $90 billion. 
But then the listing happened and it was anything but sanguine. Coinbase's market cap failed to meet the lofty expectations set out and now sits just north of $50 billion. Plus, the Dogecoin craze of April was a non-starter for the platform, as the token isn't listed, depriving it of a significant one-time bump of meme revenue. 
A listing and a miss
The listing was such a miss, Nisa Amoils, a partner at early stage venture firm A100x, explained that Coinbase will have to offer a convertible note to shore up liquidity.
"When [Coinbase] did the direct listing, insiders could get liquidity and continue selling, but they didn't really get the capital they needed, so they are doing the convertible note now to raise," Amoils told Blockworks. "There is the overall tech market trending down and concerns about volume of crypto trading."
While a general malaise within the crypto market has led to some tokens seeing bear momentum forming, Coinbase's stock has been stuck squarely to the price of bitcoin. Binance and FTX's tokens have better buoyancy as both exchanges, based offshore, can offer users more features and services that Coinbase simply isn't allowed. Margin-backed derivatives trading, a major revenue center for FTX, on Coinbase is a no-go per CFTC rules. Exotic futures markets like commodities are also off limits. 
"We question the viability of the business model that is extremely concentrated and the major source of revenue to the highly commoditized [exchange] space. We believe that the history of financial services clearly shows that early movers within emerging markets like crypto, are able to earn above average returns in the early days, but that commission rates will quickly trend towards zero," Gene Grant, Chairman and CEO of VRBex, a digital assets financial firm told Blockworks. 
Revenue streams
Coinbase has signalled that it intends to move into other revenue streams sources away from trading. During a recent analyst call, CFO Alesia Haas said that the company's Average Revenue Per User — the mother of all metrics for software companies — is "really driven by transaction volume and trading revenue, but over time we're really looking to diversify that into staking, into lending, into other revenue streams."
Rosenblatt Securities analyst Sean Horgan projects average net revenue per retail user to come in at over $60 per month for COIN, based upon guidance of average annual net revenue per retail MTU in excess of the firm's $34-$45 per month historical range. He also pointed out that when COIN users engage with more than one product, ARPU takes a significant jump of approximately 90%. While Horgan flags fee compression during the first quarter of 2021 as an issue due to a higher number of retail users on Coinbase Pro (the exchange platform), he says Coinbase continues to generate a "very attractive margin" at 45-60 basis points overall and greater than 100 for retail users. 
"COIN believes that its pricing is justified by the value it provides its customers and we agree with this to an extent. However, we do expect fee compression over time driven by increased competition and mix shift towards institutional volumes," he told Blockworks. 
One-trick pony or undervalued?
At the other end of the spectrum are the naysayers. VRBex's Grant calls the company a "one trick pony" that's not going to have any meaningful impact in new business lines. 
"It seems to us that there are other firms and people far better suited to provide such services, and that the large current Coinbase customer base will provide a very limited and fleeting advantage in the transition to additional product lines," he said. 
While Coinbase has met extensively with regulators in DC prior to its listing, Grant is concerned that the company has not been put under the microscope by an aggressive regulator. 
"Coinbase has not experienced anything akin to real regulation within the financial services industry, and their business model and structure may not be suitable to becoming a well regulated financial services entity," he said. 
But Grant's pessimism on the company's fortune, he told Blockworks he shorted the stock as soon as options were available for trading, isn't shared by all. 
Alex Adelman, CEO of E-commerce bitcoin startup Lolli, who said earlier that Coinbase would be "undervalued" at $77 billion, maintains his position as a vocal "long" of the company and its stock. 
"Wall Street doesn't yet understand how big banks that have a total addressable market of 4B people with an internet connection will be. As one of the most trusted brands and third-largest exchange by volume, it's still severely undervalued," he said.