Blockchain Association Seeks Info on Regulators' Crypto-Friendly Bank Crackdown
The crypto lobby group said it's investigating allegations of de-banking that might have improperly led to the collapse of Signature, Silicon Valley and Silvergate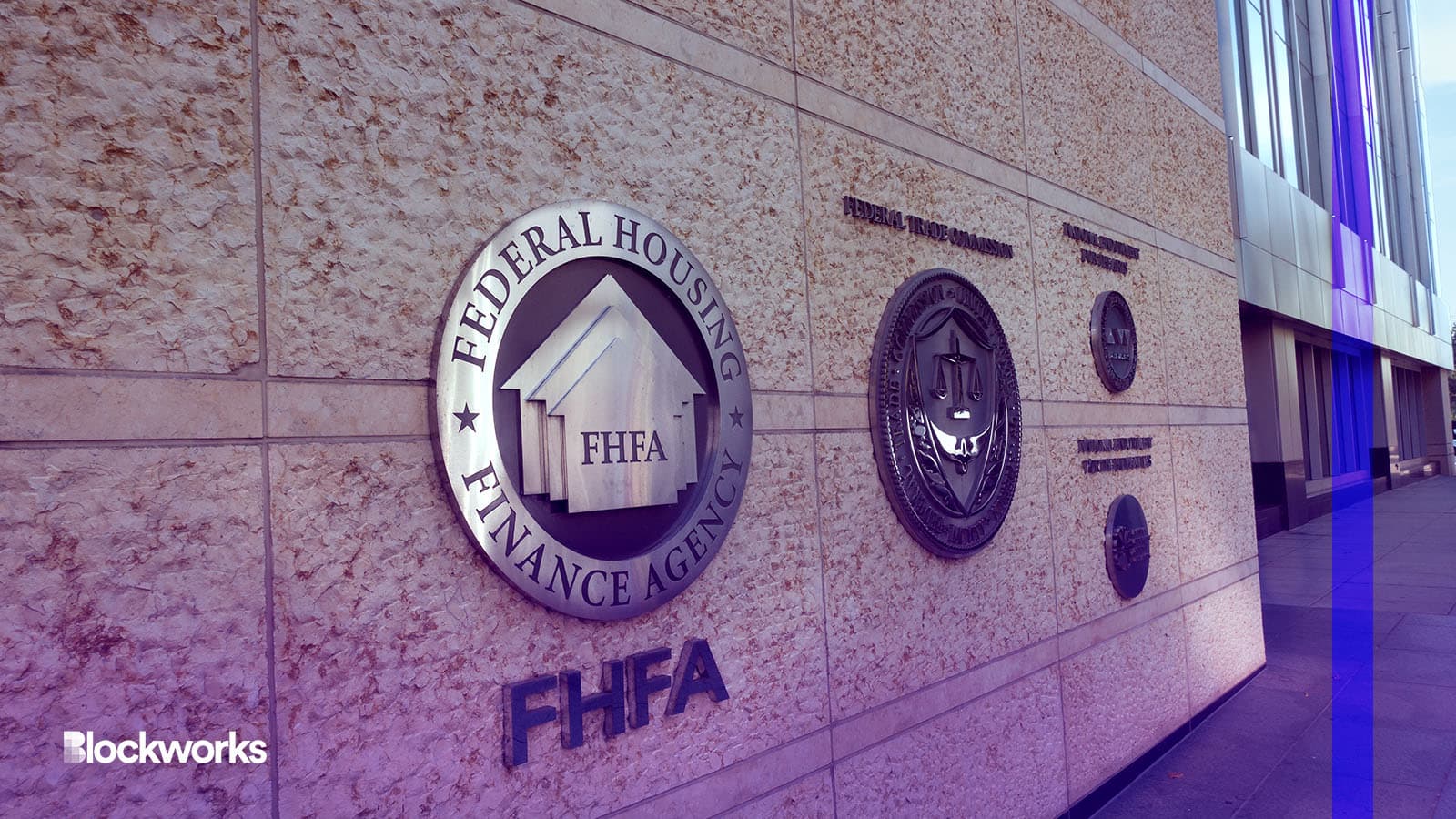 Source: Shutterstock / Bob Korn, modified by Blockworks
The Blockchain Association has filed further requests under the Freedom of Information Act (FOIA) as part of its quest to investigate the recent disintegration of crypto-friendly banks.
The group said in a statement dated April 14 that it had submitted requests for information to the Federal Housing Finance Agency (FHFA) and the New York Department of Financial Services (NYDFS).
Blockchain Association wanted to understand whether Signature Bank's closure resulted from its insolvency or whether it was a regulatory decision to "send an anti-crypto message" despite the bank being fully solvent.
Furthermore, the association said it was investigating whether the Federal Home Loan Bank of San Francisco (overseen by the FHFA) made a politically-motivated decision "to take the extraordinary and unusual action of pulling a loan made to Silvergate only months earlier" before its failure.
Both Silvergate and Signature were considered key banks for crypto-focused companies, while Silicon Valley counted several crypto startups and venture capitalists as customers.
Silvergate wound down operations and said it voluntarily liquidated the bank on March 8. Silicon Valley Bank was forced to shut down by federal regulators on March 10 after its investments significantly lost value. And fears of contagion led to the same happening with Signature Bank on March 12.
The additional requests come about a month after the group submitted similar requests to the Federal Deposit Insurance Corporation, the Board of Governors of the Federal Reserve System and the Office of the Comptroller of the Currency.
The crypto lobby group, dedicated to promoting innovation for the digital asset ecosystem, said it was investigating allegations of de-banking and regulatory actions that may have improperly contributed to the collapse of Signature, Silicon Valley Bank and Silvergate.
"The crypto industry is building the next generation of the internet and financial services. This is important work that has created tens of thousands of American jobs. Businesses need bank accounts to pay employees, vendors, and taxes," Blockchain Association's CEO Kristin Smith said in a statement. "These are lawful businesses in the United States and should be treated like any other law-abiding business."
Blockchain Association's chief policy officer Jake Chervinsky is set to testify before the House Financial Services Committee on Wednesday in a hearing discussing stablecoin regulation.
---
Get the day's top crypto news and insights delivered to your email every evening. Subscribe to Blockworks' free newsletter now.
Want alpha sent directly to your inbox? Get degen trade ideas, governance updates, token performance, can't-miss tweets and more from Blockworks Research's Daily Debrief.
Can't wait? Get our news the fastest way possible. Join us on Telegram and follow us on Google News.
---