Chokepoint 2.0: Efforts To De-bank Crypto Highly Effective
Were regional bank collapses all part of a plan to de-bank crypto?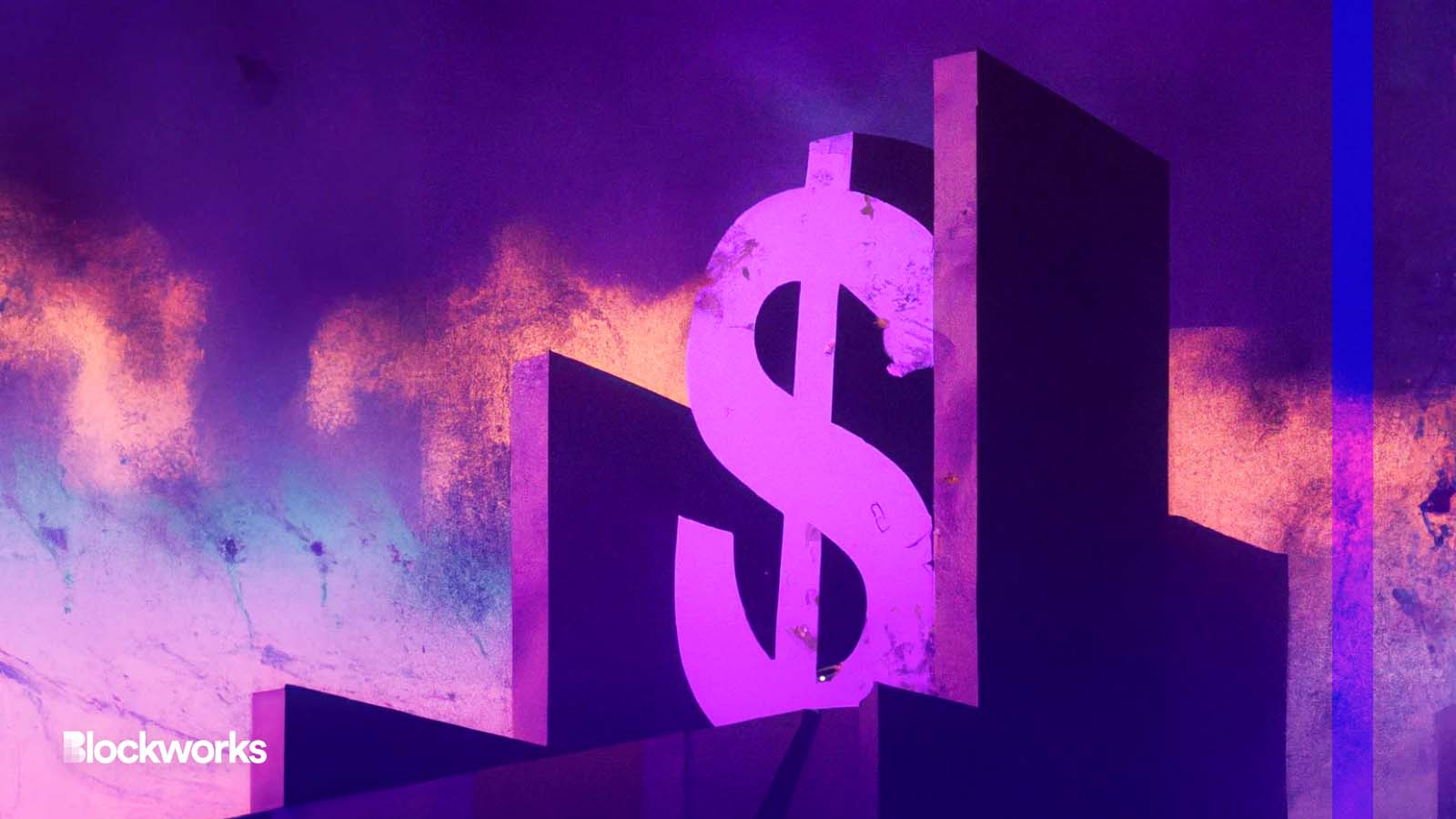 Dall-e modified by Blockworks
Operation Chokepoint 2.0 is indeed underway, according to Rob Leshner, founder of Compound Labs.
The Empire podcast guest spoke to Blockworks about the de-banking phenomenon after recently tweeting: "Make no mistake. The government wants to kill one of the most innovative segments of the US economy, which is crypto."
Leshner said it's not really a controversial statement any more: "There is a coordinated effort to de-bank the crypto industry through not entirely normal policy." Much of this effort is happening behind the scenes, Leshner explained. It's a similar method to how, a decade ago, Chokepoint 1.0 tried to de-bank a legal industry by piling on the red tape in an effort to make it economically unsustainable, he said.
Silvergate and Signature Bank were the primary US on and off ramps between the banking system and crypto, Leshner explained. "Both of these went from functional to non-existent in an incredibly short amount of time following statements by banking industry regulators." A number of legislators and actors in the ecosystem, he said, were excited for these banks and their crypto activities to no longer be functional.
Banks functioning normally, sans crypto
Even post-failure, the entire banking apparatuses of Signature – outside of crypto – continue to function normally. "Signature was sold to another bank and all of their customers, with the exception of crypto customers, are up and running" Leshner says. Crypto companies – and only crypto companies – were de-banked in this process. 
Following the bank's sale, both the Signet payment system and crypto balances were not restored. The bank effectively transitioned overnight from being one of the primary institutions serving crypto businesses to one that does not at all. "Silvergate, likewise, is 100% offline for crypto companies" Leshner noted.
Leshner observed, "At this point, there's no mainstream supported infrastructure for legal institutions that interact with crypto to interact with the banking system." A single bank – Cross River Bank – has essentially become the lone bridge between banking and crypto organizations, Leshner said.
This leaves Cross River as the most visible remaining explicitly pro-crypto bank, said Nic Carter, general partner at Castle Island Ventures and board chair at Coin Metrics. Banks, Carter explained, are facing "increasing demand for higher compliance overhead, endless paperwork requests from regulators, and demands that they reduce exposure to crypto."
In addition to that, Carter said Cross River Bank is now facing criticism for their role in the PPP program, which "helped businesses keep their workforce employed during the Covid-19 crisis." 
"Even though PPP was explicitly disseminated with the understanding that there would be fraud," Carter explained, "the government deliberately overlooked that with the intent of getting funds out the door quickly."
Now, it seems the government has changed its tune, at least when it comes to oversight of Cross River Bank. "It's a bit of a pretext that now Cross River Bank is being looked into for being too loose with their PPP disbursements," Carter said, "because that was precisely the objective of the government program."
Reflecting on the events, Leshner concluded, "The map was wiped clean in an incredibly short amount of time due to government action in an unanticipated way…There's an effort to de-bank crypto and it's been – unfortunately – incredibly effective."
"The message remains clear," Carter said, "bank crypto firms, and risk losing everything."
---
Don't miss the next big story – join our free daily newsletter.