BlockFi Set to Increase Valuation to Almost $5B Through New Fundraising
Meanwhile, Blockdaemon, the leading independent blockchain infrastructure platform, raises $28 million in Series A funding, backed by BlockFi.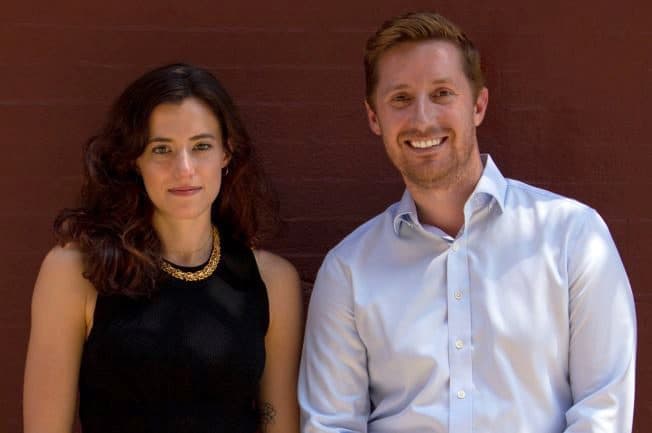 BlockFi's Flori Marquez, Co-Founder and SVP of Operations, and Zac Prince, CEO and Co-Founder
key takeaways
BlockFi previously announced funding in March with a valuation of $3 billion
Blockchain platform Blockdaemon, which is backed by BlockFi, closed $28 million Series A funding round
BlockFi, a wealth management and trading firm for cryptocurrency holders, is in talks to raise a new Series E funding round of $500 million, bringing the company total valuation to nearly $5 billion. 
The updated funding comes a few months after BlockFi announced in March that it closed on a large $350 million Series D funding that valued the company at $3 billion. BlockFi's new projected valuation is $5 billion, about 66.7% higher than the March valuation. 
The New York City-based startup is in late-stage talks with new and existing investors to the capital, according to two people familiar with the deal talks, The Information reported on June 8. 
Separately, BlockFi invested in Blockdaemon, the leading independent blockchain infrastructure platform, which announced on June 8 that it closed a $28 million Series A funding round. Funding for Blockdaemon was led by venture capital company Greenspring Associates with participation from Goldman Sachs and BlockFi, to name a few. 
"Blockchain is a key driver of innovation in the financial services industry and Blockdaemon is powering its infrastructure. We are excited to join them as they continue to provide institutional-grade blockchain technology to all that want to leverage it," said Oli Harris, North America head of digital assets at Goldman Sachs.
According to the press release, Blockdaemon has averaged more than $5 billion in staked assets and is on track to have upwards of $50 billion by year end.
"This funding represents a significant milestone for Blockdaemon. With investment from industry leading financial technology providers and VC firms, this round will enable us to further expand our node infrastructure services, add to our growing team, and strengthen our presence in emerging markets across the globe while deepening our existing strategic relationships with global financial institutions," said CEO and Founder of Blockdaemon Konstantin Richter.