Bored Ape Yacht Club Lead Artist Set to Release Her New NFT Collection
The artist known as "All Seeing Seneca" told Blockworks how it feels to see her primate drawings turn into a billion-dollar empire.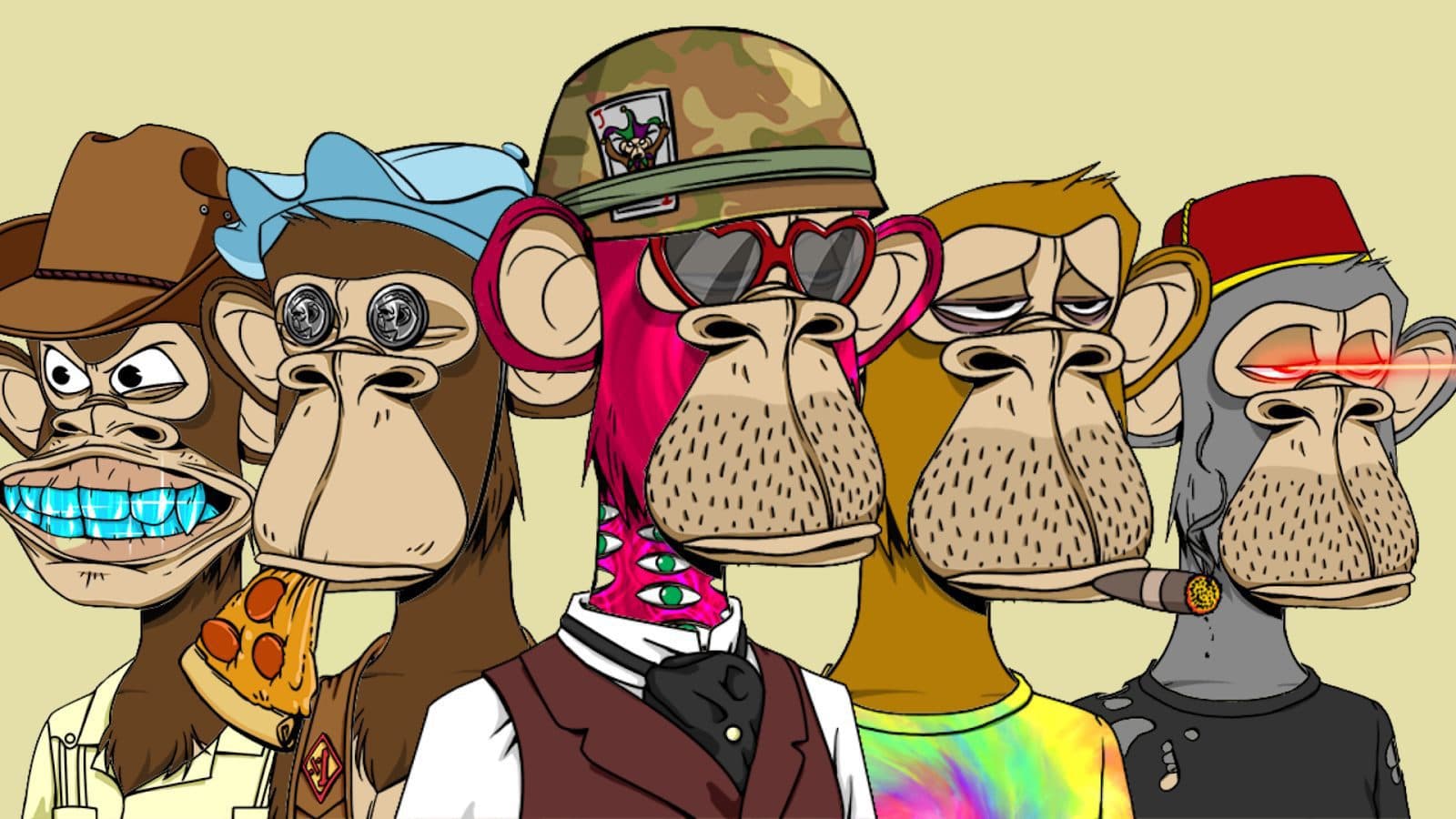 Bored Ape Yacht Club | Source: NTFS.WTF
key takeaways
The NFT collection will be minted on Ethereum and hosted on Web3 platform The Internet Computer
"I kind of imagined myself as an ape if I were jaded with life, had all the money and time in the world, but also hung out at a punk bar," the artist said of the inspiration behind Bored Ape's design
All Seeing Seneca, the lead artist behind non-fungible token collection Bored Ape Yacht Club, may not be a household name but her impact on the NFT world is undeniable. 
Seneca's first step into the metaverse was with a character design project for Yuga Labs, drawing a bunch of disinterested-looking cartoon primates, a NFT collection that has amassed over $1 billion in trading sales since late April. Now, the New York-based artist is releasing another line of digital collectibles. 
"It went from nothing to nearly a billion-dollar empire. It's still a bit surreal. It was just me drawing on my tablet," she told Blockworks in an interview. "That experience alone led me to the exposure of Web3 and I've been learning every day since [then]."
Launched by four pseudonymous developers, the Bored Ape Yacht Club (BAYC) collection is a series of 10,000 NFTs, which holders commonly use as their profile pictures online. A single ape sold for $3.4 million at Sotheby's auction house in October. Big names like Jimmy Fallon, Steph Curry and Post Malone have all purchased an ape. 
"I was getting into this new space and then suddenly saw everybody with my drawing in their profile pictures," she said. "It took me a moment to process everything. The fun of the project for me was designing the ape. I'm glad so many people connected with that character, and saw themselves in the ape."
Seneca, who was raised in Shanghai and born in New York, described herself as a "cross-culture kid" who "has been making art for as long as [she] can remember."  She later attended Rhode Island School of Design. 
Beyond the apes
Seneca will unveil her new five-piece NFT collection at the ICONOCLAST art exhibition in Miami on Saturday, Dec. 4. 
The tokens will be minted on ethereum and hosted on the Web3 platform, The Internet Computer. Four of them will most likely be auctioned at Art Basel in Miami on Dec. 4 and the fifth is being held to potentially go to auction at Sotheby's next year.
Despite the popularity around her first NFT collection, Seneca said she feels nervous about the reveal on Saturday. 
"Art is so personal. It's like revealing a baby. I'm putting all my [feelings] into this project all my hard work," she said. "That nervousness and determination behind the piece never goes away regardless of its commercial success."
Seneca teased that she may release another NFT collection next year, adding that the "debut at Art Basel is just the beginning of [her] work."
---
Get the day's top crypto news and insights delivered to your inbox every evening. Subscribe to Blockworks' free newsletter now.
---