Brian Armstrong points the finger at SEC vs. CFTC turf war
Coinbase CEO Brian Armstrong was in agreement with SEC Chair Gary Gensler on the importance of disclosures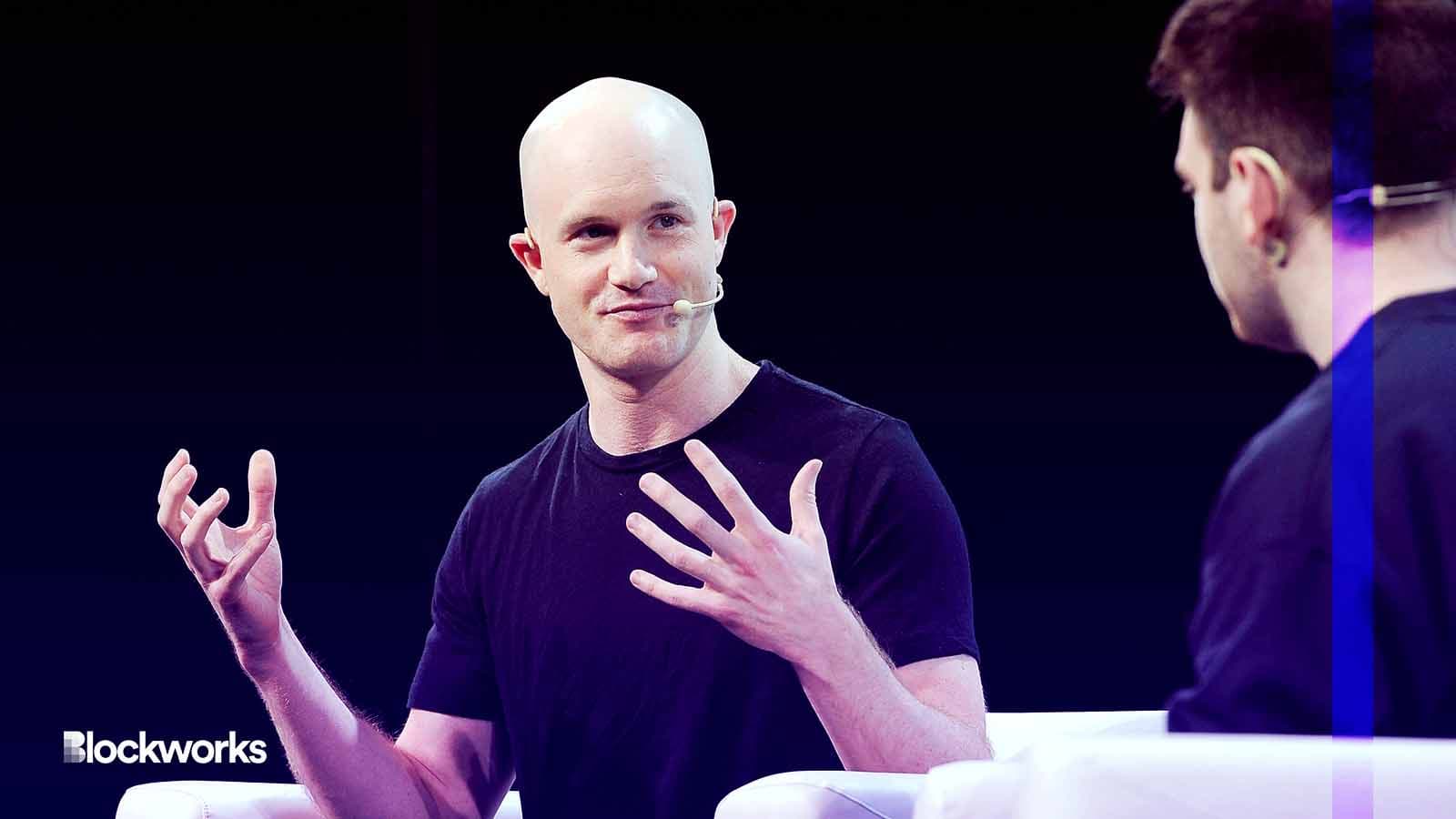 In partial agreement with the SEC's argument on crypto, Coinbase CEO Brian Armstrong said over the weekend that a lot of crypto securities are currently on the market, adding that Coinbase doesn't list those types of assets on its platform. 
"There are certainly crypto securities out there. In fact, Coinbase has reviewed well over 1,000 different assets, [and] 90% of them we've rejected, because we thought some of them could be securities," Armstrong said.
Armstrong sat down with the Wall Street Journal for an wide-ranging interview that was published on Saturday. The interview covered topics such as the lack of regulatory clarity, securities versus commodities, Coinbase's viability as a business, and even crypto bills coming out of Congress. 
The conversation, though, drove home the all-too-common point that until there is clarity about which crypto tokens are securities and which ones are commodities, there will be an ongoing battle between companies and regulators. 
Armstrong pointed to the turf war between the SEC and the CFTC — two agencies that have different views on whether crypto assets are commodities or securities — as a major hurdle to establishing clear rules for the industry. 
His view is that if a token is "sufficiently decentralized" and has some "specific utility around it," it would not be a security. He reiterated his call for Congress to assert itself on this issue.
"Since the CFTC and the SEC have not been able to figure this out, we're gonna have to have Congress step in and draft legislation that will unblock this issue in the United States," Armstrong said.
Specifically, Armstrong pointed to the McHenry-Thompson draft bill unveiled on June 2 that seeks to classify tokens. Boiled down, the bill would allow token issuers to apply for their asset to be considered a commodity, and the CFTC would be responsible for regulating those assets. The SEC would still be entitled to make arguments for crypto assets it feels are securities.
Armstrong even said he believes there should be a market where people can trade crypto securities. SEC Chair Gary Gensler has been saying that issuers of crypto tokens are not providing proper disclosures so investors can adequately evaluate the risk and the value of certain projects. 
Seemingly, those projects include the 13 that were defined as securities in the Coinbase lawsuit, with major ones being SOL, ADA and MATIC. Armstrong effectively denies that these are securities by saying Coinbase only lists crypto assets that are commodities, but he agrees with Gensler's point about how important disclosures are.
When asked about whether there should be standardized disclosure beyond white papers, Armstrong said "absolutely" in the case of crypto assets that are securities. 
He added that "there should be the normal set of disclosures even for some of these things which may be classified as commodities."
But he also pointed to the Ethereum network as an example of how issuing one set of disclosures wouldn't be feasible because of its decentralized nature. Notably, Gensler hasn't offered an opinion on whether ether is a security or not.
"In crypto, for many of these assets, there is no common enterprise or central authority that would be responsible for issuing disclosures," Armstrong said.
Another thing Armstrong was pressed on is Coinbase's viability given the US government's hostility and the fact that last year, the company received 84% of its revenue from American customers. 
In the short term following the SEC lawsuit, the stock has been hammered and has settled to around a price in the fifties. 
When asked about Coinbase's long-term strength, Armstrong was firmly committed to staying in the US, putting up a fight in court and letting Congress set things straight.
"We're a viable business," he said. "Almost 50% of our revenue is from non trading fees. And then we also have revenue outside of the United States."
Retail transactions made up for a little over 58% of Coinbase's revenue in the third quarter of 2022, Blockworks reported in February. Its staking revenue was on the rise last year, but 10 states and the SEC are already going after its staking program because they allege it constitutes the sale of unregistered securities.
However, Armstrong also ruffled some feathers on crypto Twitter after saying that the investment decisions of Coinbase's venture arm don't factor into which tokens get listed on the exchange.
That same user pointed out that Coinbase Ventures invested in Aptos, which is listed on the centralized exchange. 
Another user countered, saying that many of the tokens Coinbase Ventures have invested in have ended up listed on other exchanges. Some of those include arbitrum, polygon and optimism.
---
Don't miss the next big story – join our free daily newsletter.