Canada Becomes Latest Country to Pursue Digital Dollar Conversation
The Bank of Canada doesn't see a need for a digital dollar just yet, but it acknowledged that Canada may need to implement one in the future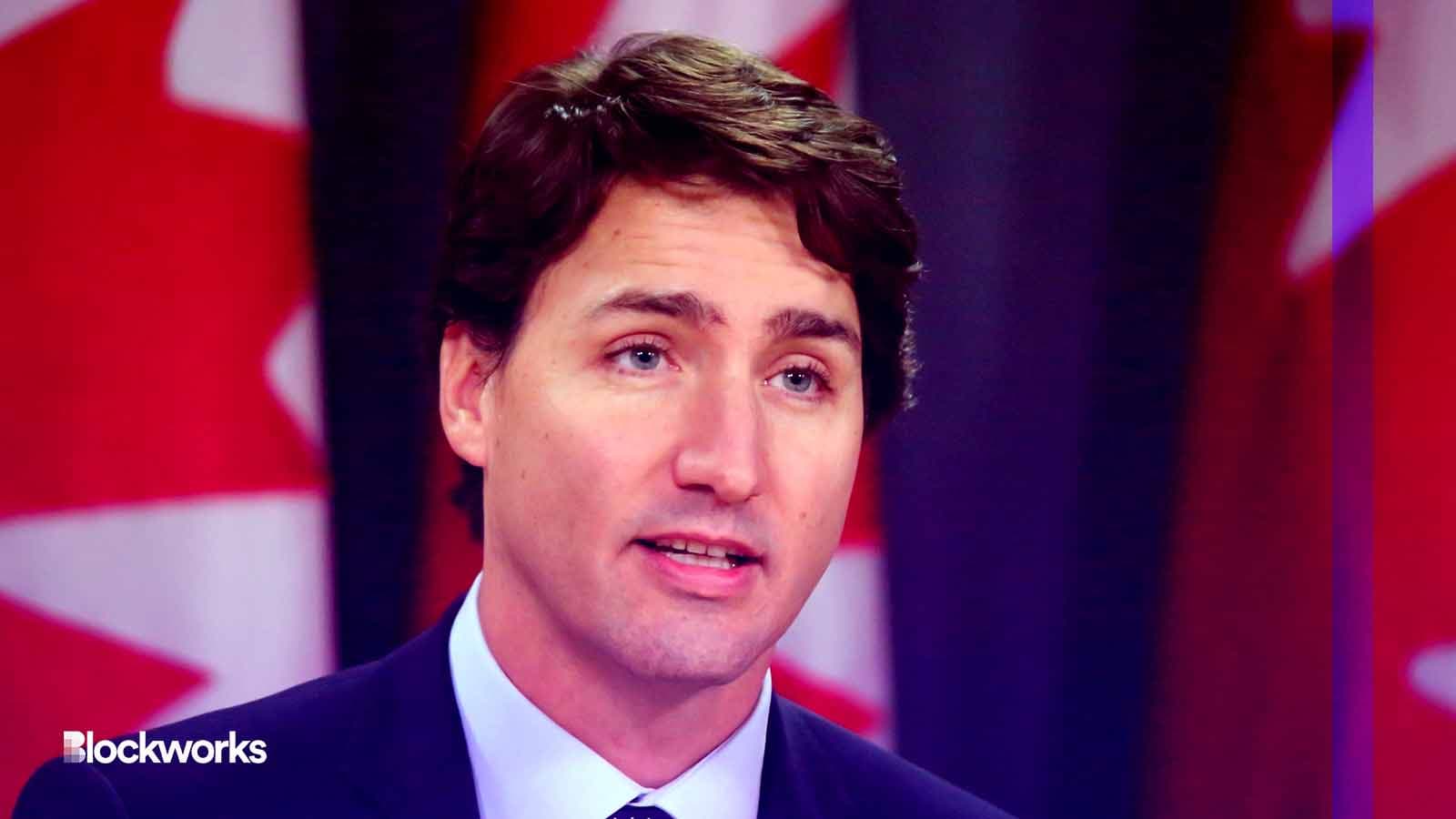 Canadian Prime Minister Justin Trudeau | Art Babych/Shutterstock modified by Blockworks
Canada is the latest country to start the central bank digital currency conversation. 
The Bank of Canada is asking for public feedback on a digital dollar. 
According to a press release from the bank, Canadians have until June 19 to weigh in on how a digital dollar would be used, what security features should be implemented and concerns that citizens may have around the issuance of a CBDC. 
"It's also possible that private cryptocurrencies or central bank digital currencies issued by other countries could become widely used in Canada in the future," the press release states.
The Bank of Canada said the aim of the digital dollar would be to "complement cash, not replace it."
While the bank does not see a need for a CBDC "right now," it acknowledged that Canada may need to implement one in the future, so the bank — in actions similar to other countries' financial institutions — wants to "get ready."
In 2021, the Bank of Canada said that there wasn't a "strong case" for a CBDC yet. 
However, conversations around CBDC have become more popular, with CBDCs even becoming a campaign topic in the US. 
Both North Carolina and Florida banned using CBDCs as money, though the US does not yet have a CBDC. 
Elsewhere in the world, Israel wants to see "significant" stablecoin use before it considers implementing a digital shekel. 
The Bank of England, however, is looking to build a digital pound, which could be implemented as soon as "the second half of the decade." if there is a decision made to formally pursue a CBDC, according to Jon Cunliffe, the deputy governor for financial stability at the Bank of England. 
China, however, has rolled out a digital yuan. In February, it announced that government staff in Changshu would be paid in the CBDC.
---
Get the day's top crypto news and insights delivered to your email every evening. Subscribe to Blockworks' free newsletter now.
Want alpha sent directly to your inbox? Get degen trade ideas, governance updates, token performance, can't-miss tweets and more from Blockworks Research's Daily Debrief.
Can't wait? Get our news the fastest way possible. Join us on Telegram and follow us on Google News.
---