Chinese City To Pay Government Staff in CBDC
China continues to roll out its digital yuan CBDC, this time in Changshu, a city with a population of around 1 million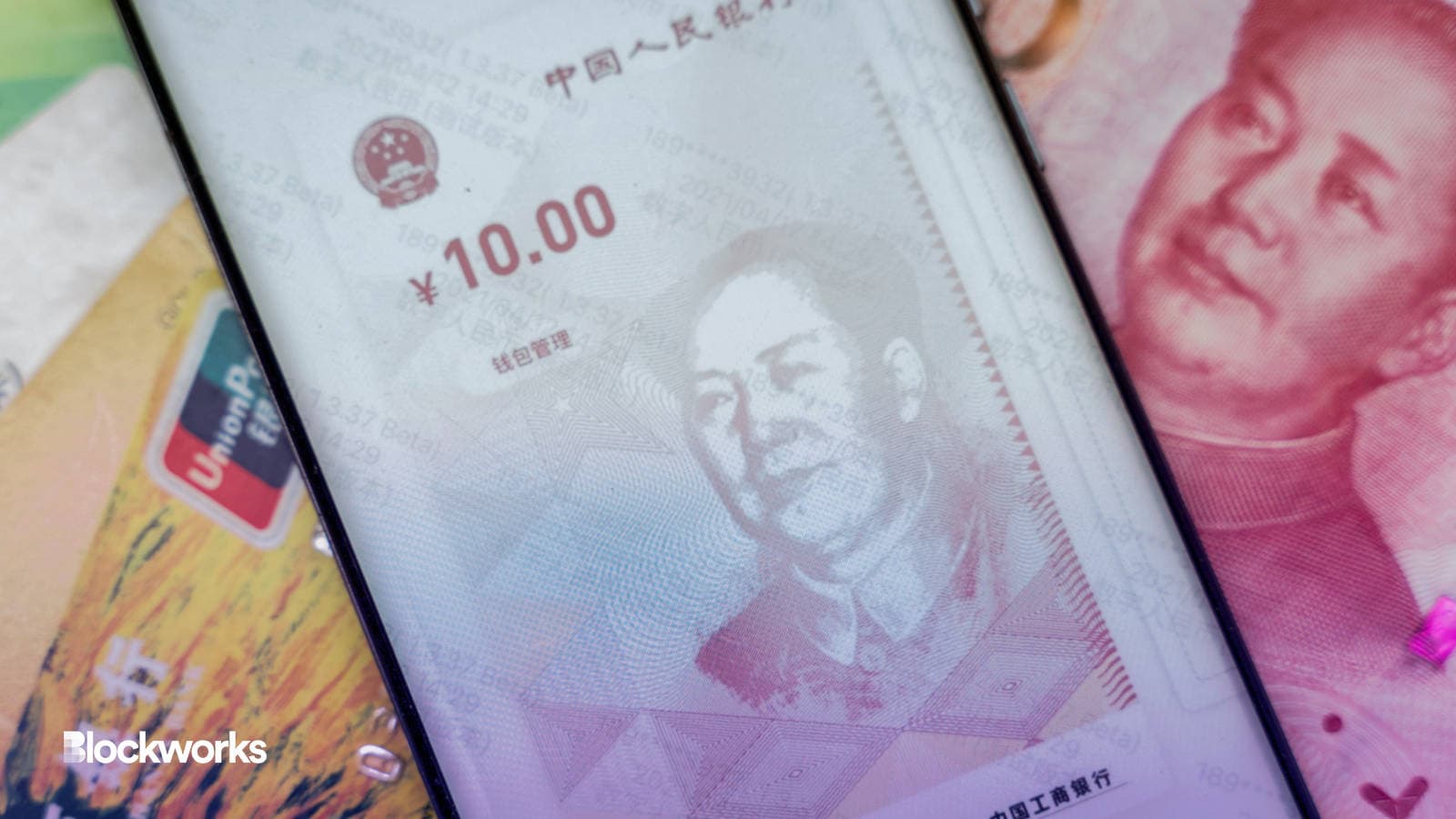 helloabc/Shutterstock, modified by Blockworks
Civil servants and government employees living in Changshu, a city in East China's Jiangsu province, will reportedly be paid in the country's central bank digital currency (CBDC) from June onwards.
Professionals in school teaching, medicine, technicians and journalists will be among those paid under the new system, South China Morning Post reported, citing an affiliate of China's official state news agency.
China is one of the first developed countries to experiment with fully-fledged CBDC. CBDCs differ from typical cryptocurrencies like bitcoin (BTC) and ether (ETH). They're issued and maintained entirely by governments or central banks, rather than decentralized networks of nodes and validators.
While many CBDCs rely on some form of distributed ledger technology, they can also be deployed to non-blockchain systems.
The concept wouldn't be entirely new to Changshu. Since June 2022, some 4,900 enterprise employees there were reportedly paid a total of 2.5 million yuan ($363,000) for working additional hours.
Changshu also uses digital yuan as a mode of payment for transportation of government employees and housing expenses, among other things.
The city's adoption of the system aligns with the CBDC pilot program announced by Jiangsu's provincial government in February. However, it isn't clear whether it's enforced in other areas just yet.
China has been developing use-cases for CBDCs over the past few years. US lawmakers, pundits and presidential hopefuls have brought up the topic several times, but there have been no specifics on the issuance or trial of such a currency.
Still, the adoption rate of the digital yuan among Chinese citizens hasn't exactly been phenomenal. People still reportedly seem to prefer China's popular digital payment platforms, WeChat and AliPay, which are both widely used for services such as online shopping, utility bills and transport.
China's CBDC is one of about a dozen such projects formally in pilot phase, per CBDCTracker.org. India launched a retail pilot of its digital rupee across four cities earlier this month, while fully live CBDC projects include the Bahamas' Sand Dollar and Jamaica's JAM-DEX.
Some have suggested China's digital yuan is part of ongoing efforts to diminish reliance on the US dollar-dominated financial system. 
However, critics say the government is attempting to assert control over citizens' payments, which would come entirely under government surveillance.
China counted its CBDC in its official monetary base supply for the first time earlier this year.
---
Don't miss the next big story – join our free daily newsletter.