Fed-issued CBDC Is a Hot Topic This Campaign Season
US politicians are warning of potential Fed overreach in the form of a CBDC, although there's no formal proposal for one just yet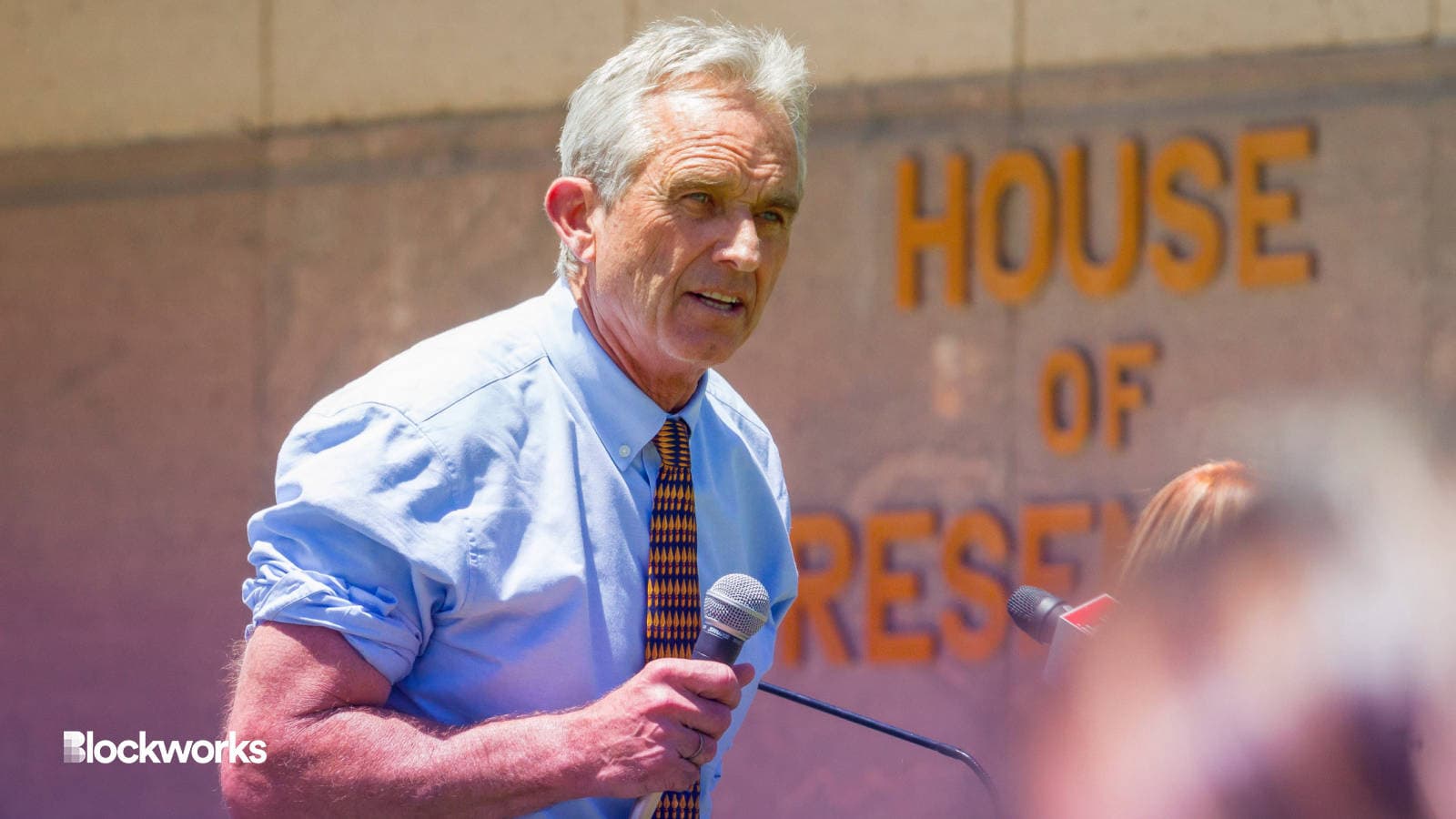 In The Light Photography/Shutterstock modified by Blockworks
Presidential candidate Robert Kennedy Jr. has rallied against US government plans to modernize the banking system by stoking fears of an overreaching central bank digital currency (CBDC) issued by the Fed.
FedNow, the Federal Reserve's new settlement system, is pitched to allow instantaneous payments 24 hours a day, seven days a week. 
"We should be wary since CBDCs are the ultimate mechanisms for social surveillance and control," Kennedy Jr. tweeted. 
"The claim that FedNow is not the first step toward a CBDC would be more easily digestible were we not aware of the Biden administration's steady barrage of hostile broadsides against cryptocurrencies."
Kennedy Jr. is an environmental attorney, activist and author belonging to one of America's most famous political families. He's the nephew of 35th US President, John F. Kennedy. 
He announced intentions for his own presidential bid last week, running as a Democrat. Kennedy Jr.'s FedNow comments can be viewed as campaigning to voters motivated by distrust in government.
CBDCs are government-issued, fiat-pegged tokens that may or may not run on a blockchain or distributed ledger system.
While the Fed's initiative aims to shorten the time it takes for interbank transfers — mirroring potential benefits of a CBDC — there's so far no concrete plans for a Fed-issued digital currency.
The Federal Reserve has however sought public feedback on a "range of topics" related to CBDCs, leading some politicians to curry favor with crypto insiders by claiming one could be used for state-sanctioned surveillance.
In March, DeSantis introduced legislation seeking to ban the use of Fed-issued digital currency in the state and called on others to follow suit. Democrats have voted against the bill citing constitutional precedence which affords the federal government the power to create and circulate national currency.
Despite there being no proposed CBDC — or even an outline of what one might entail — DeSantis alleged a Fed-issued digital currency would gift the government too much control over personal finances, going so far as to claim it would prohibit citizens from buying guns or filling up on "too much gas." 
DeSantis has hinted at intentions for a presidential bid but no official statement has been made.
It's worth noting that existing laws surrounding digital payment systems already require financial service providers to collect and report transaction data in a bid to combat money laundering and terrorism financing.
Fed Chair Jerome Powell has stated that the bank would seek prior approval from Congress and the government before any CBDC comes to fruition.
In any case, FedNow is expected to be rolled out in multiple phases, with its initial launch slated for sometime in July.
---
Don't miss the next big story – join our free daily newsletter.