Celsius is Burning Money but Still Can't Sell its Mined Bitcoin
It seems nobody is ready to let Celsius sell its mined bitcoin after the bankrupt crypto lender submitted vague plans for the cash.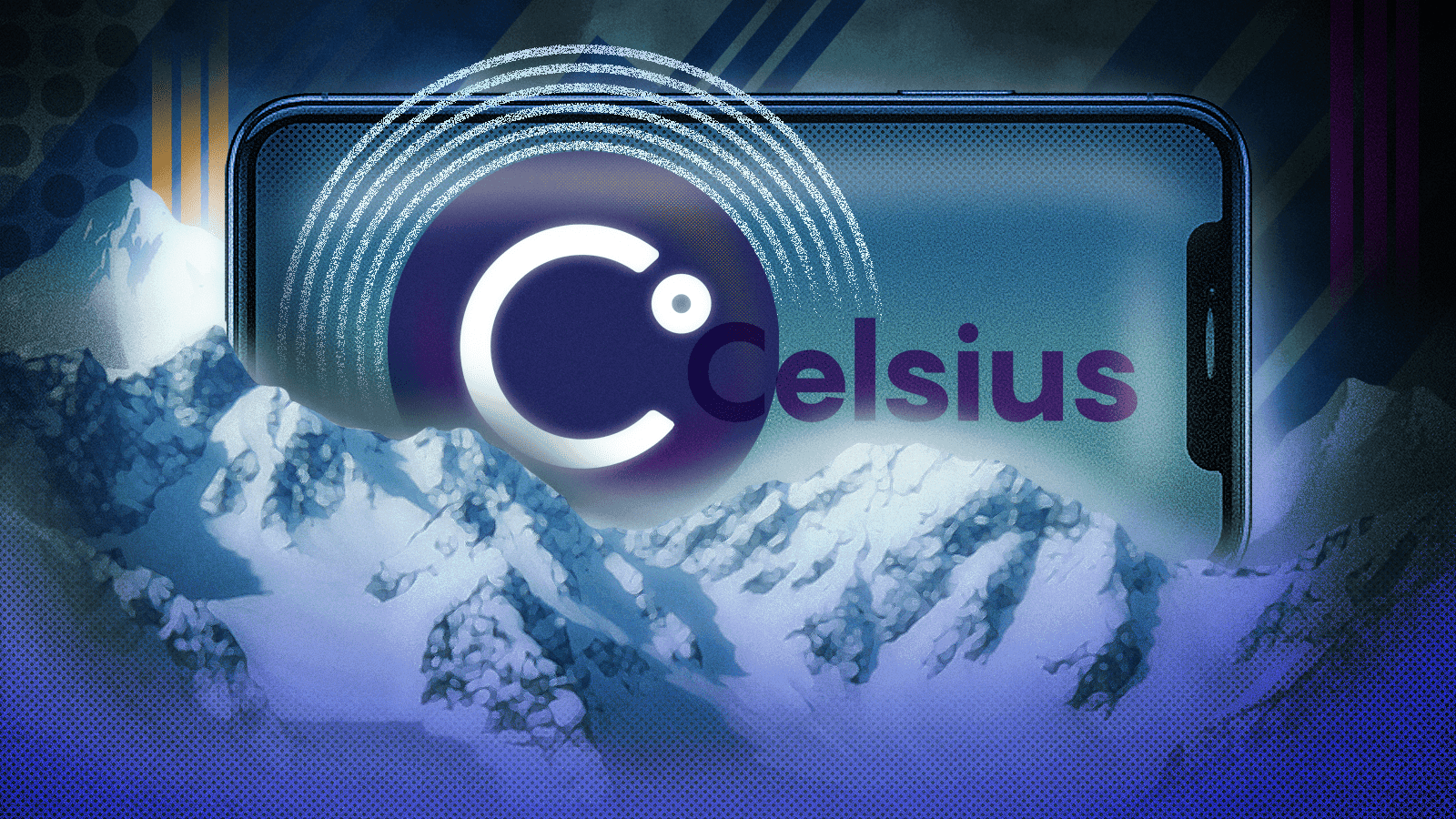 blockworks exclusive art by axel rangel
key takeaways
Celsius reckons it could mine 15,000 BTC next year, worth around $362 million at current prices
The embattled lender could use the proceeds for anything other than creditor repayments, a bankruptcy lawyer told Blockworks
Celsius is banking on its bitcoin mining business to help it restructure, but creditors and regulators alike don't trust its intentions. 
The bankrupt crypto lender's balance sheet is in the red, so it's trying to find liquidity to fill gaps and repay creditors. Closing out DeFi loans came first, but what seems most convenient now, for Celsius, is its in-house mining business.
In a July 14 declaration, CEO Alex Mashinsky wrote the lender believes its bitcoin mining will over time generate sufficient revenue for the company in the future. 
One month ago, Celsius reported $5.5 billion in liabilities and $4.3 billion in assets, representing a $1.2 billion black hole. At the time, its cash balance was worth just $170 million.
It's estimated Celsius owes $4.7 billion to more than 100,000 creditors.
Celsius' bitcoin mining outlook
Celsius currently owns 80,850 bitcoin mining rigs but only about half are in operation. Prior to filing for bankruptcy, the firm planned to grow its operation to 120,000 rigs by the end of 2022.
Recent projections show Celsius expects to generate 10,118 BTC ($244 million) this year. It believes it can mine 48% more next year, bringing 2023's total to 15,000 BTC ($362 million) — assuming at least 11,000 rigs are online.
Celsius says it mined 3,114 BTC ($75 million) last year, just a small fraction of its total bitcoin stash. The firms' coin report filed August 14 shows it has 14,578 BTC and 23,348 wrapped bitcoin, altogether worth $915 million at current prices.
It's expected to burn cash significantly for the next three months, including spending roughly $5 million per month on payroll, leaving Celsius with a projected negative cash flow of nearly $34 million for this quarter. 
Clearly, Celsius can't solely rely on the mining business to plug its epic losses.
But Texas regulators don't want Celsius to go ahead with selling its mined bitcoin. The lender has failed to outline how it plans to benefit creditors by offloading its crypto, the Texas State Securities Board (TSSB) has said.
More recently, the official committee representing Celsius' unsecured creditors moved to block its attempts to sell mined cryptocurrency, in line with the TSSB.
Lawyers representing the committee wrote in an August 11 court filing that the effects of Celsius monetizing its mining business aren't clear and requested more insight.
Celsius has previously said it hopes its mining business will help in repaying creditors, some of whom sent threats and hate mail to the company before it fell into bankruptcy, according to Reuters.
Trust issues
The problem isn't that Celsius wants to monetize its mining business. It's that interested parties are concerned Celsius is being crafty about what it plans to do with the cash it would generate.
For Dan Besikof, bankruptcy advisor at law firm Loeb & Loeb, Celsius' motion to sell its mined bitcoin is vague, which is causing difficulty in getting it passed.
"They're concerned about the breadth of the relief sought in motion — and I tend to agree with them," Besikof told Blockworks in an interview. "The relief that Celsius has asked for is so broad that they could monetize the coins and use the proceeds in any number of ways."
But skeptical onlookers could also believe that Celsius is being vague on purpose, strategically looking out for its own interests on the sly.
"For both the committee and Texas objections, it seems that there's a lack of trust that Celsius is going to handle the monetization of its mined bitcoin and the use of the resulting proceeds correctly based on the numerous allegations of pre-bankruptcy wrongdoing and sub-optimal asset management," Besikof said.
According to Besikof, it's likely just a matter of time until communication is sorted out between Celsius and its objectors. They will then work out parameters around how monetization of its bitcoin will look.
"I think the committee expects Celsius to engage and work with the committee to come up with a protocol for selling or monetizing the bitcoin that is acceptable to the committee and to place some limitations around where the proceeds will be held and how they can be used," he said.
---
Don't miss the next big story – join our free daily newsletter.