Celsius To Return 72% of Crypto to Custody Account Holders
Custody account holders have until April 24 to opt in to the settlement agreement, which will be made in two distributions this year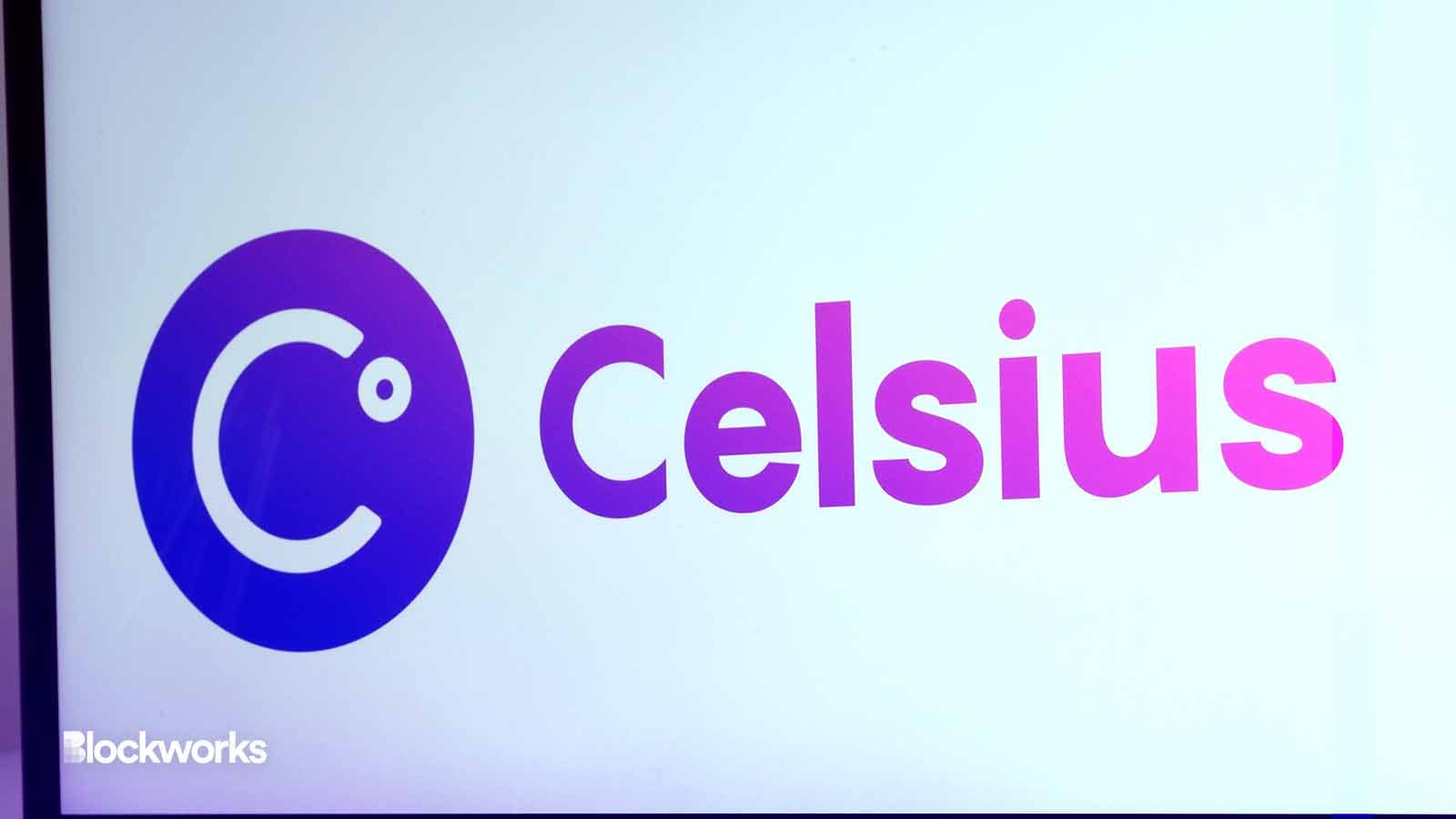 mundissima/Shutterstock.com modified by Blockworks
Bankrupt cryptocurrency lender Celsius has received formal approval to let custody account holders receive more than 72% of their holdings.
US bankruptcy judge Martin Glenn granted a settlement agreement stating custody account holders will have to sign an opt-in form to receive the settlement payment, a filing, released Tuesday, showed. 
They can claim up to 72.5% of their assets "free and clear," which will be divided into two settlements of 36.25% each. The first settlement should be paid out by June 11, while the second should be made by Dec. 31 this year. The opt-in form must be signed by April 24 at 5:00 pm ET.
Celsius, the committee of unsecured creditors and the custody ad hoc group were parties to the agreement. 
The entry of the settlement approval order includes a requirement that settling custody account holders won't pursue litigation, "including seeking relief from the automatic stay, turnover, or their claims or causes of action."
Holders of custody accounts held assets that "were never in the Earn program or Borrow Program and were transferred directly into the Custody Program," Celsius has said.
Present or former employees, as well as insiders, are not allowed to partake in the settlement agreement, according to the filing. The meaning of the term "insider" derives from the description under Section 101(31) of the US bankruptcy code.
Glenn ordered the return of crypto worth $50 million to Celsius customers in December. "I want this case to move forward," he reportedly said, adding that he wanted creditors to recover "as much as they possibly can as soon as they possibly can."
Last month, Celsius chose NovaWulf Digital Management — after screening more than 130 bids — to help close out its restructuring scheme. Celsius estimates that more than 85% of its customers will be able to recover 70% of their claims in liquid crypto under the NovaWulf deal.
---
Get the day's top crypto news and insights delivered to your email every evening. Subscribe to Blockworks' free newsletter now.
Want alpha sent directly to your inbox? Get degen trade ideas, governance updates, token performance, can't-miss tweets and more from Blockworks Research's Daily Debrief.
Can't wait? Get our news the fastest way possible. Join us on Telegram and follow us on Google News.
---