CFTC Legally Served Ooki DAO via Website Help Bot, Court Rules
After settling with predecessor bZeroX, the CFTC is chasing Ooki DAO for the same charges: failing to register with the derivatives regulator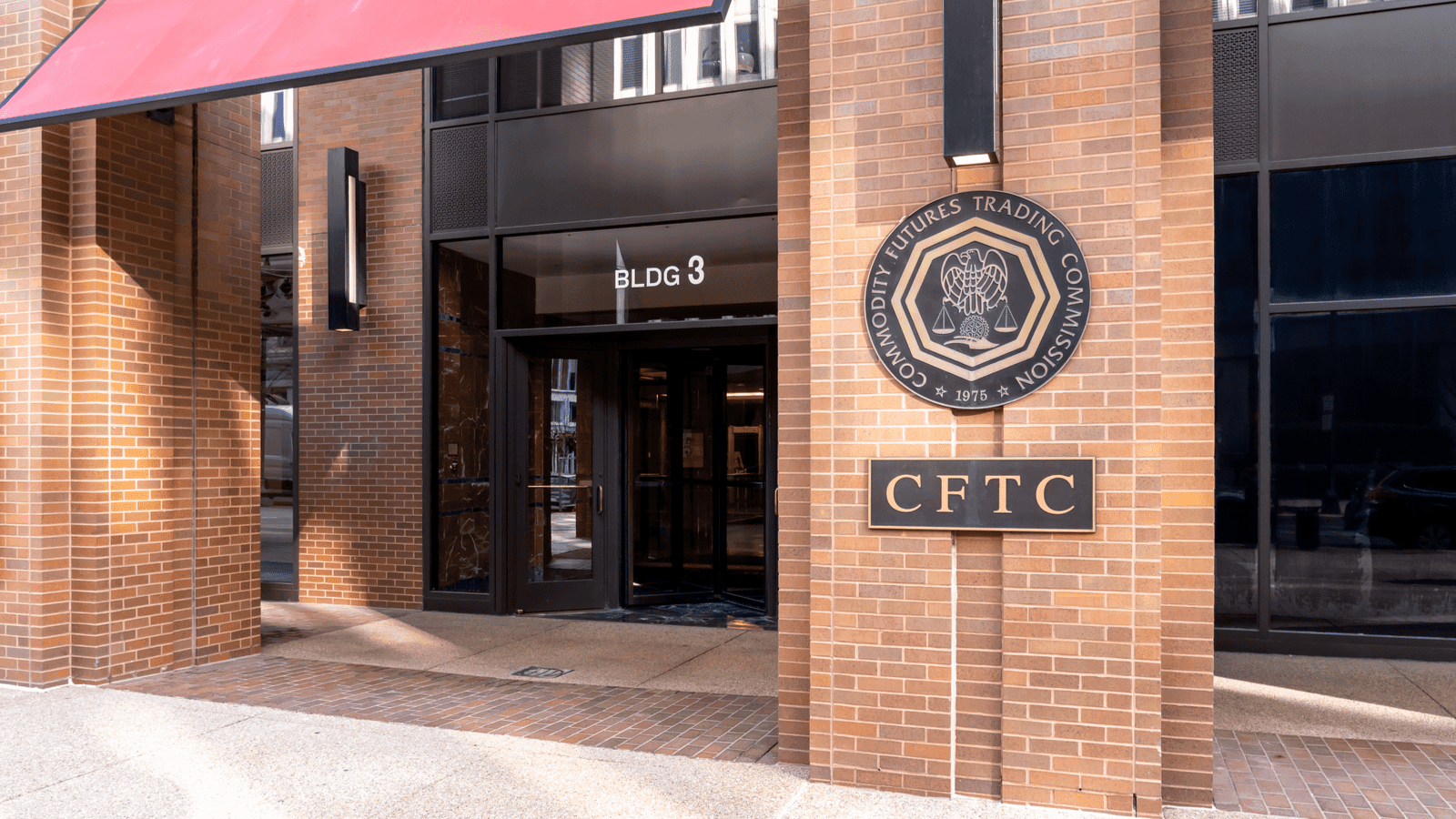 Commodity Futures Trading Commission | Source: Shutterstock
key takeaways
The DAO is embroiled with the CFTC for allegedly operating a crypto derivatives platform outside of the law
Ooki DAO is the successor to bZeroX, which has already settled similar charges with the CFTC
Decentralized autonomous organization Ooki has been dealt another legal blow: A court has ruled the Commodities and Futures Trading Commission (CFTC) effectively served a summons via its online help chat box.
Ooki is a blockchain-powered protocol for borrowing, lending, margin trading and staking. It enables DeFi apps to service traders keen on making leveraged bets, both long and short, across crypto markets. 
It is the successor to bZeroX, which the CFTC simultaneously filed and settled charges with on Sept. 23 in its first ever case against a DAO.
At the same time, the CFTC levied analogous allegations against Ooki, labeling it liable as an "unincorporated association."
The CFTC found bZeroX had facilitated margined and leveraged retail commodity transactions outside the law between July 2019 and August 2021. Its founders were forced to pay $250,000 for their involvement.
Now, the CFTC is after Ooki. The agency served the revamped protocol late last month, alleging it had been operating for years without registering as a futures commission merchant, but questions had remained over whether the CFTC had sufficiently served its charges.
Ooki's chat box, like other online assistants, provides automated responses to questions or queries potential customers may have relating to the organization. The CFTC lodged its filings through that portal.
The US Northern District Court of California ruled the CFTC was justified in serving a copy of its court summons and complaint to Ooki in this way, opening up potential ramifications for similar cases in the future.
It's also unclear exactly who is responsible: the protocol founders, the DAO or its voting members. Both the DAO and its members could be simultaneously held liable for operating the platform outside of what the CFTC deems the law.
Etherscan shows around 1,200 addresses hold Ooki's native token, which currently trades 92% below its all-time high recorded in December. The DAO itself counts 103 members, according to snapshot.org.
Members of Ooki DAO were also alerted to the CFTC's summons and complaint through an online forum designated for governance discussions on Sept. 28.
Ooki now has until Oct. 13 to respond to the allegations, otherwise the CFTC could face default judgment, CoinDesk reported.
---
Don't miss the next big story – join our free daily newsletter.
Follow Sam Bankman-Fried's trial with the latest news from the courtroom.