Coinbase President: Crypto on Pace for 1 Billion Users Within 5 Years
Company looking to expand globally and execute M&A opportunities, Emilie Choi says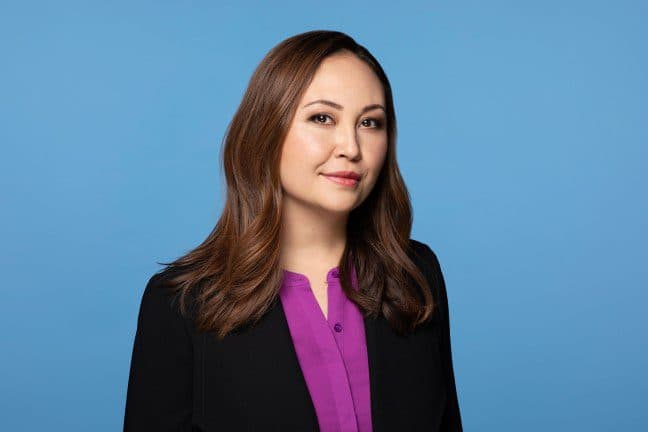 Emilie Choi, Coinbase, Source: Coinbase
key takeaways
Transparency and clarity around crypto regulation will be necessary for crypto ecosystem to thrive, according to Emilie Choi, Coinbase's president and COO
Company looks at potential "crypto winter" as an opportunity to double down on the space and seek out opportunities
Crypto is on pace to hit a billion users in the next five years, Coinbase President and Chief Operations Officer Emilie Choi said, though usability and regulatory clarity will be key to continued increased adoption. 
While speaking during a webinar at the Bloomberg Financial Innovation Summit, Choi said that about 12% of Americans use crypto and that users currently total roughly 200 million globally.
But Choi noted that more certainty around crypto regulation in the US will be key to the space's growth.  
"We have more than 50 regulators alone in the US and we can navigate that and we embrace it," the Coinbase executive said. "We've always leaned into [regulation], but for the crypto ecosystem to thrive, we need to have fair rules, we need to have transparency and we need to have more clarity."
Facing regulatory pressure
Coinbase announced in September that it was pausing its plans to launch a lending program after reportedly facing pressure from US regulators.
Paul Grewal, Coinbase's chief legal officer, said in a Sept. 7 blog that the US Securities and Exchange Commission (SEC) sent the company a Wells notice, which he noted is the official way a regulator tells a company that it intends to sue.
"What we want to do as Coinbase is make sure that we're raising our hand when we feel the rules of the road are not clear," Choi said, noting the company's intent to have a strong relationship with the SEC. "For us, that particular issue wasn't an existential one for us. We are genuinely trying to create a world in which crypto companies can thrive and blossom and understand what the rules are."
Coinbase Chief Financial Officer Alesia Haas was among the speakers that testified during a hearing of the House Financial Services Committee last week about digital assets and the future of finance.
Choi said that the hearing made her optimistic that US lawmakers are willing to learn more about crypto and emphasized that innovation and entrepreneurship could move offshore if regulatory uncertainty remains. 
Though Coinbase is looking forward to continuing building its US business, she added, the company is also investing heavily in global expansion.
Bitcoin's price was about $48,750 at 3 pm ET, according to CoinGecko, down nearly 26% from 30 days ago. Ethereum's price was nearly $3,970 at that time, down about 15% in the past month. 
A time to acquire
As some predict an upcoming "crypto winter" — a time between bull cycles where cryptoasset prices drop — Choi said there are benefits to such periods.
Coinbase has taken advantage of downturns in the past, Choi noted. 
Coinbase Custody acquired Xapo's institutional business in August 2019, becoming the world's largest crypto custodian. The exchange announced in May that it would acquire crypto prime brokerage platform Tagomi. 
"We tend to double down during those times when everyone else is fearful," she said. "…If we see incredible companies in this space, we're going to try to acquire them."
---
Get the day's top crypto news and insights delivered to your inbox every evening. Subscribe to Blockworks' free newsletter now.
---