Crypto Industry Has More Appetite To Fight: Kraken Exec
Coinbase and Kraken are confident tokens listed on their platforms are not securities, regulator leaders from the exchanges said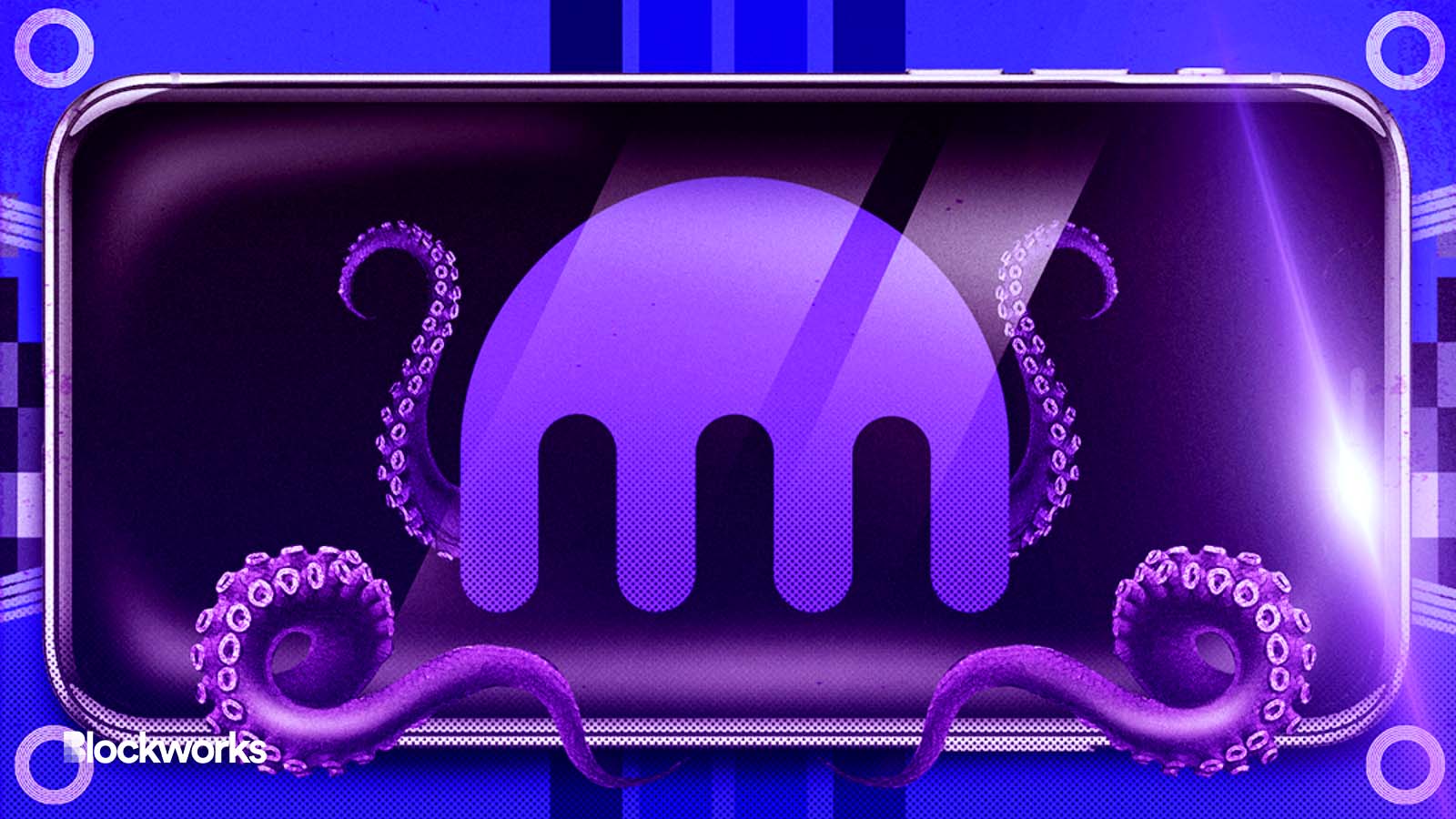 Artwork by Axel Rangel, modified by Blockworks
The SEC is after crypto, but Coinbase and Kraken say their operations are sound. 
As enforcement actions alleging unregistered securities offerings heat up in the US, Coinbase and Kraken are confident tokens listed on their platforms are not securities, regulatory leaders from the exchanges said Thursday. 
"We're comfortable that the products we are offering in the US are not securities," Scott Bauguess, vice president of global regulatory policy at Coinbase, said during a panel discussion at the Milken Institute Future of Digital Assets Symposium in Washington, DC, Thursday. 
The tokens on Coinbase do not behave like securities, Bauguess added, pointing to the lack of dividends and residual interest. But, he said, even if all the tokens were ruled securities, Coinbase could make it work. 
"What would we do? The simple answer is it could be done," Bauguess said. "With sensible rules."
Jonanthan Jachym, global head of policy at Kraken, agreed. When it comes to advancing exchange policy, leaders need to think about how to adjust current laws to fit crypto, he added. 
"Disclosures, market integrity, conflict of interest rules…it's not reinventing the wheel, these policies have existed for a long time, but there are nuances [with this technology,]" Jachym added. 
Jachym's comments come shortly after the exchange opted to settle with the SEC for $30 million and an agreement to discontinue its staking product. Even though Kraken decided against a court battle, Jachym said the industry is ready to fight. 
"Appetitie to litigate in this industry is as high as its ever been," he said. 
Settlements, Ledger's global head of policy Seth Hertlein, said cannot create a precedent for future disputes, but a court case could change the game. 
"[Kraken's] settlement did not create any new rules or law in the United States, and it's not binding on anyone besides Kraken, who agreed to it," Hertlein said. "The scope is actually quite limited."
Kraken's move was strategic, Jachym said, and the exchange looks forward to more guidance around staking. 
"That decision to settle was a business decision," Jachym said. "A $30 million penalty is about 3% of our business right now. Due to the settlement terms, we are not able to directly discuss or debate the contents of the settlement."
---
Get the day's top crypto news and insights delivered to your email every evening. Subscribe to Blockworks' free newsletter now.
Want alpha sent directly to your inbox? Get degen trade ideas, governance updates, token performance, can't-miss tweets and more from Blockworks Research's Daily Debrief.
Can't wait? Get our news the fastest way possible. Join us on Telegram and follow us on Google News.
---