Crypto Rally Continues for Bitcoin, ETH, Solana and More: Markets Wrap
Ethereum, Solana reached benchmark highs on Friday amid the surging popularity in NFTs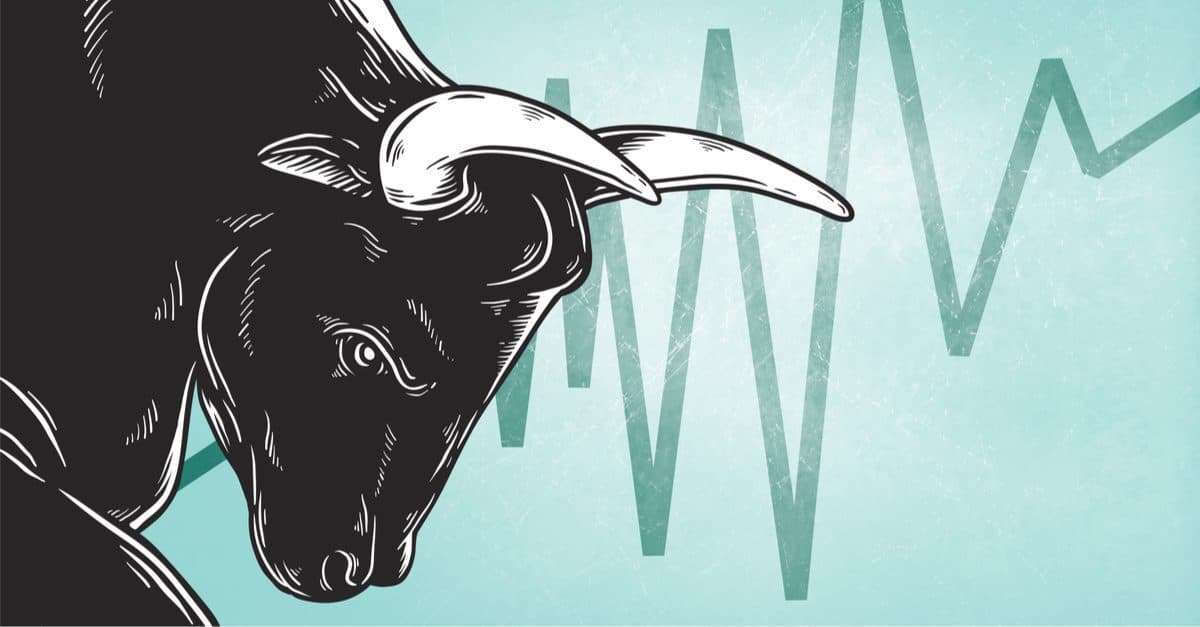 key takeaways
Solana dethroned Doge on Friday as the seventh largest crypto by market capitalization, according to Messari
The US economy added 235,000 jobs in August, missing analysts' expectations of 750,000
The broad crypto rally continued on Friday with big gains in Ethereum and Solana.
Ethereum continued its upward trend, breaching a multi-month high of $4,000. Previously, ETH hit an all-time high (ATH) trading at $4,356.99 on May 12, according to Messari. The second largest crypto, which is roughly $400 away from its previous benchmark high, has increased 45.06% in the past month. 
Ethereum, the most widely-utilized blockchain, continued to hike following its recent smart contract update, a non-fungible token (NFT) rush and further decentralized finance (DeFi) adoption. As DeFi nears $99 billion in total value locked, the price levels of the blockchain that's commonly used to support it also rises. (MetaMask, the most popular wallet for DeFi traders, reported a benchmark high of 10 million monthly active users on Tuesday.)
The price of bitcoin was still rising as of press time on Friday, up 2% on-day. Its dominance decreased, nearing 40%. However, the total crypto market cap remains steady, close to $2.3 trillion. 
It's Solana summer…still. 
Solana's SOL token hit an all-time high on Friday, trading at $145.22 in the morning. The native token dethroned dogecoin, the meme-based cryptocurrency, as the seventh largest crypto by market value. The Solana blockchain can be used to mint NFTs and as a result has hiked 291.77% in the past month. Some attribute the token's rise to the continued success of NFT sales such as Degenerate Ape Academy.
Alongside SOL's rise, the monthly trading volume for NFT marketplace OpenSea notched a new high of $3 billion, Blockworks reported.
DeFi
Uniswap (UNI) is trading at $28.81 with a total value locked of $5,297,792,765 declining -4.7% in 24 hours at 4:00 pm ET. 
Chainlink (LINK) is trading at $30.82, up 0.9% with trading volume at $1,584,518,940 in 24 hours at 4:00 pm ET.
DeFi:ETH is 29.5% at 4:00 pm ET.
Crypto
Bitcoin is trading around $50,396.61, up 2.12% in 24 hours at 4:00 pm ET.
Ether is trading around $3,943.22, advancing 4.12% in 24 hours at 4:00 pm ET.
ETH:BTC is at 0.078, up 1.6% at 4:00 pm ET.
Insight
"NFTs are the tinder that ignited this latest move, capturing the public imagination and leading to over $3B in transaction volume on OpenSea, the e-Bay of NFTs, in August alone, and over 10 million users now on Metamask, the wallet that connects to Ethereum," Martha Reyes-Hulme, Head of Research at Bequant, said. "This is causing a spike in ETH gas fees, despite to London hard fork which was meant to ameliorate them."
Equities were mixed as traders milled over disappointing labor data on Friday morning. August's jobs report indicated a sharp downturn in hiring. According to the Labor Department, the US economy added 235,000 jobs, missing analysts' expectations of 750,000. The latest data may signal slower-than-expected economic growth amid rising coronavirus cases, Blockworks reported.
Equities
The Dow declined -0.21% to 35,369.
S&P 500 is down -0.03% to 4,536.
Nasdaq advanced 0.21% to 15,363.
Commodities
Brent crude was down to $72.58 per barrel, declining -0.62%.
Gold advanced 1.04% to $1,830.3.
Currencies
The US dollar fell -0.08%, according to the Bloomberg Dollar Spot Index.
Fixed Income
US 10-year treasury yields 1.326% as of 4:00 pm ET.
In other news…
The Securities and Exchange Commission (SEC) is reportedly investigating Uniswap Labs, one of the main developers behind the popular decentralized exchange Uniswap, according to the Wall Street Journal. Regulators are seeking information on how Uniswap markets itself and how investors utilize the exchange, Blockworks reported.
That's it for today's markets wrap. I'll see you back here on Tuesday.
Want more investor-focused content on digital assets? Join us September 13th and 14th for the Digital Asset Summit (DAS) in NYC. Use code ARTICLE for $75 off your ticket. Buy it now.