FTX Arena Is Now Kaseya Center: Where Crypto Sports Sponsorships Are Headed
The future of crypto sports sponsorships may be dependent on trust and regulation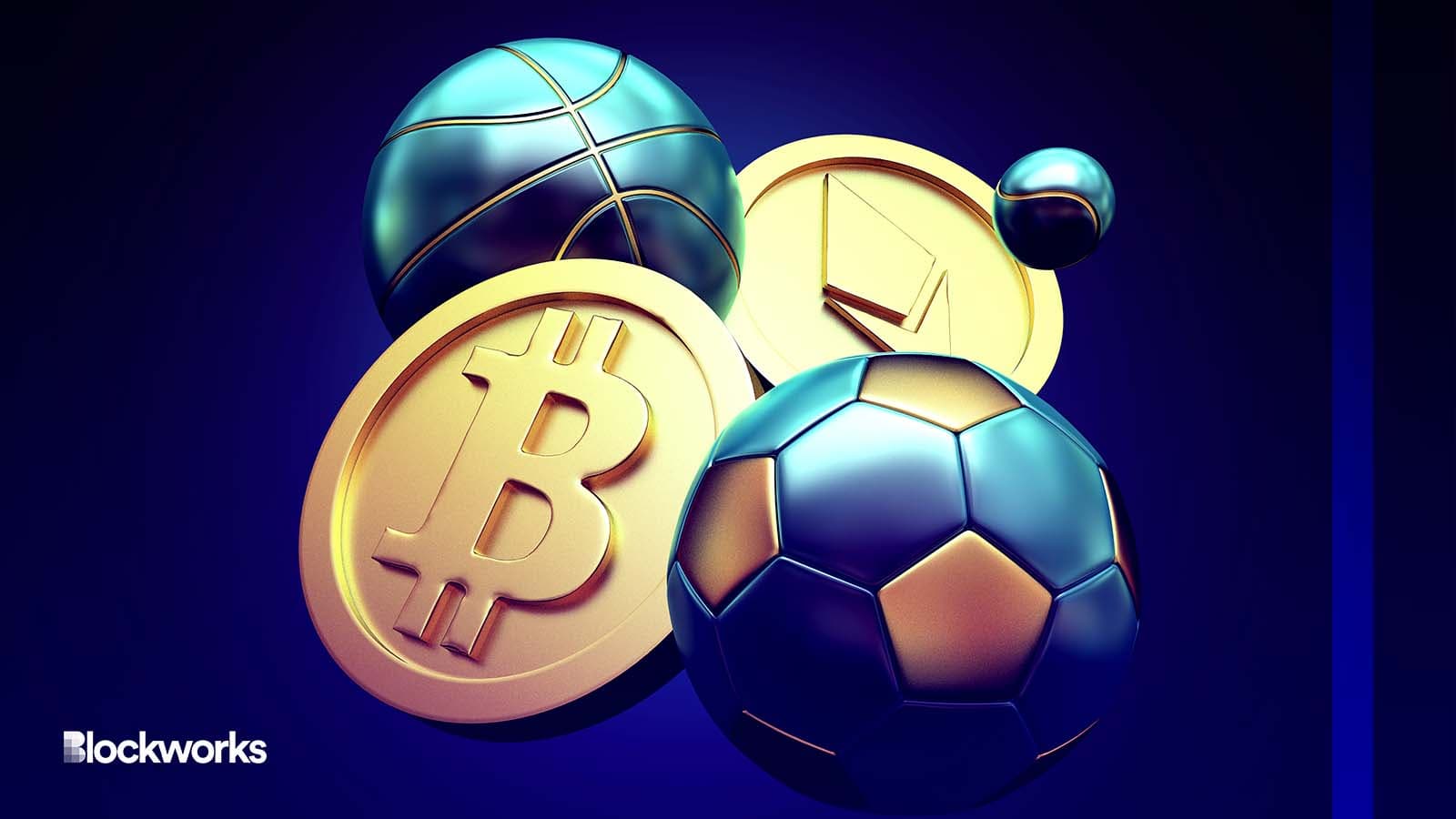 VictorWard/Shutterstock modified by Blockworks
It's official. The FTX Arena is no more, and the Miami Heat's stadium now has the namesake of Kaseya, a Miami-based software company. It's the latest domino to fall in the slowing of crypto sports sponsorships.
Blockworks previously reported in January that crypto companies flooded approximately $515 million into the sports sponsorship market in the first half of 2022, according to GlobalData. In the second half of the year, crypto sponsorship spending slumped to $3 million.
Conrad Wiacek, head of sport analysis and consulting at GlobalData, said he isn't at all optimistic for the future of crypto dealmaking. 
"We aren't expecting crypto deals to bounce back anytime soon," he wrote in an email.
The crypto winter in sports can be traced back to 2021 when staggeringly large sponsorships were being approved. Crypto.com bought naming rights to the Lakers' stadium, formerly known as Staples Center, in a $700 million deal. FTX also sponsored esports organization TSM for $210 million. 
Emerging industries such as crypto throwing gobs of money at sports franchises is nothing new, according to Joe Favorito, a veteran sports media consultant and professor at Columbia University.
"I think when you see emerging industries, and gambling went through this as well, there's a rush to use sports as the front porch for reaching consumers," Favorito said. "The beauty of sports is it's the only thing that consumers around the world are watching live."
The once burgeoning tech industry spent like crazy to get their names on stadiums back in the late 1990s as well, only to go through their own devastating growing pains following the dotcom crash.
PSINet and CMGI were both up and coming internet companies at that time. Like FTX did some 20+ years later, they signed huge naming rights deals. PSINet signed a $105 million deal to be featured on Baltimore Ravens' stadium, and CMGI was prepared to spend $7.6 million a year for 15 years to have its name on the new home stadium of the New England Patriots.
These companies and many others along with them were swallowed up by the dotcom bubble before they could make good on the promises they made to franchises. Tech stocks were able to slowly recover, and now, certain tech companies are once again the face of some of these stadiums.
Favorito believes the path for crypto to get back into sports sponsorships is establishing trust with fans and the leadership of teams alike.
"I think as federal regulation in whatever that looks like comes along you'll see an interest in this space because people want to know that it's safe, secure and viable," Favorito said. "[Crypto] has a chance to come back just like there are plenty of dotcoms that came out of that."
The Kaseya Center has had four different names since it opened in 1998 — American Airlines Arena, FTX Arena, Miami-Dade Arena and Kaseya Center. And in fact, a few stadiums have changed names many more times. Hard Rock Stadium, the home of the Miami Dolphins, has had nine different names since 1987. We'll spare you the list. 
Keep reading for some excerpts from Blockworks' interview with Favorito:
Blockworks: What are your general thoughts on crypto sports sponsorships? Where do you see them now, and where do you see them going?
Favorito: I think the market will dictate where it goes. There was a rush of cash and teams or organizations immediately took the cash and asked less questions because the cash was so high and they wanted to bring in this new sexy category.
While you haven't seen every crypto-tied, sports deal go away, you have seen some of them go away. You'll see an ebb and flow with things. I don't think it's a totally toxic category at all. I think it's something that will continue to evolve as the marketplace evolves and as people frankly understand a little bit more.
Blockworks: Do you think sports franchises will still have an appetite for crypto sponsorships going forward simply because of the money that these companies were willing to throw out in 2021 and early 2022?
Favorito: First of all, how many threw out the money and how many actually got paid is still to be determined. If a company goes bankrupt and they're paying 10 cents on the dollar there's a lot of untanglement that has to happen for you to make that area of real estate valuable again. You have to go out and resell it again.
Then it also can play out with your consumers. You listen to your fans, and you listen to your audience. Is this something that our core consumers, our followers are going to be okay with? Or is it something that they're going to give us backlash, like why are you taking this money? This company screwed me over. And that's something that will take some time to unravel.
This interview was edited for brevity and clarity.
---
Don't miss the next big story – join our free daily newsletter.