DCG Dumps ETH Trust Shares Despite Steep Discount: Report
The crypto conglomerate has reportedly sold a quarter of its shares in Grayscale's Ethereum Trust after Genesis' bankruptcy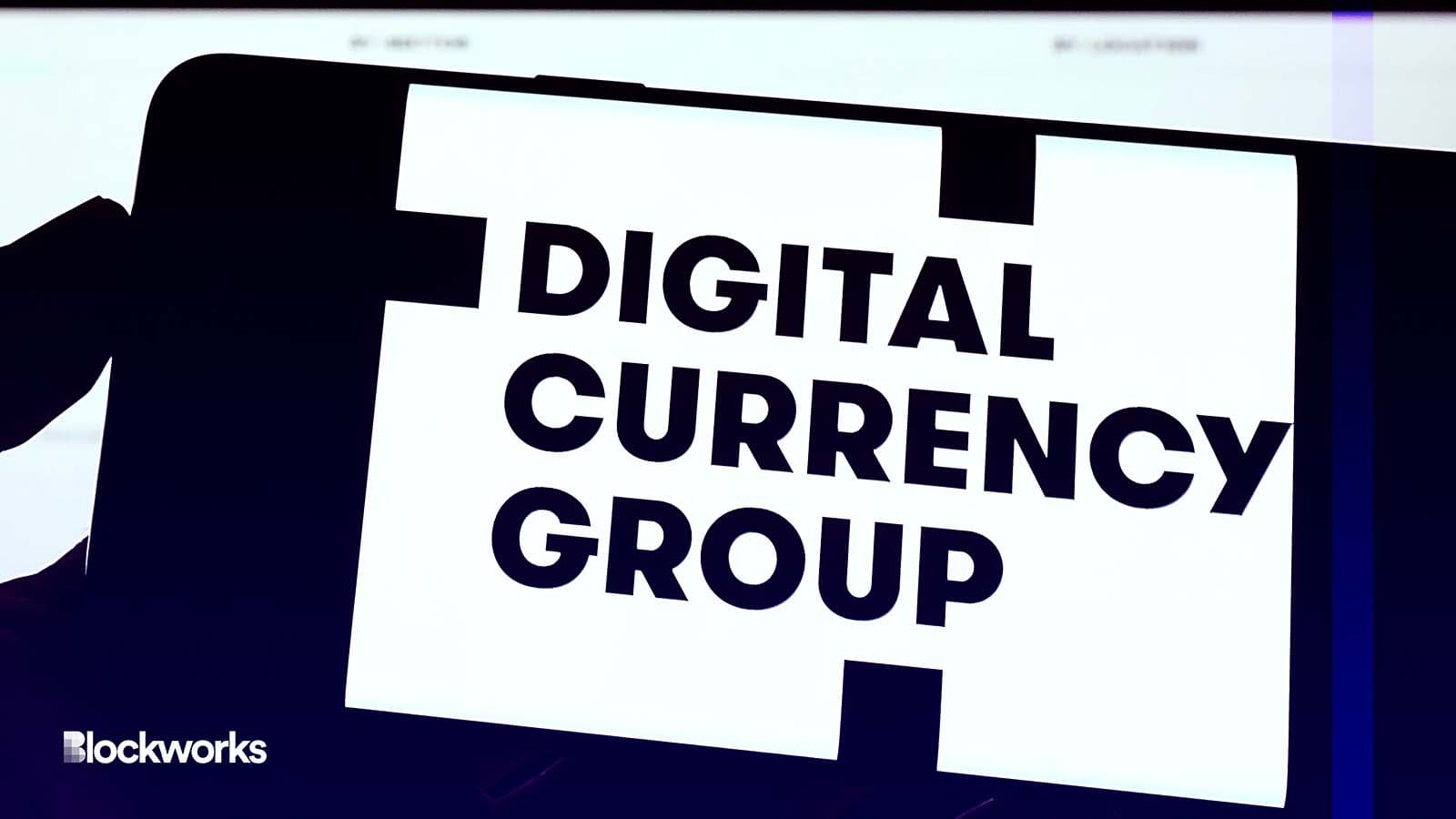 T. Schneider/Shutterstock.com modified by Blockworks
Digital Currency Group (DCG) has reportedly been selling shares of some of Grayscale Investments' crypto trusts in an effort to raise capital following the bankruptcy filing of Genesis. 
Founded by Barry Silbert, DCG is the parent company of crypto lending firm Genesis, asset manager Grayscale Investments and media company CoinDesk, among others.
A quarter of DCG's stock in the Grayscale Ethereum Trust (ETHE) has been sold, raising as much as $22 million in several trades since Jan. 24, the Financial Times reported late Monday, citing filings. 
ETHE, which launched in 2017, has $5 billion in assets. The trust was trading at a roughly 54% discount to its net asset value on Monday, according to YCharts.com.
Dave Nadig, a financial futurist at data firm VettaFi, said the trust issuer's reported sale at such a steep discount highlights the need for a redemption window. Redemptions of shares for ETHE are not currently authorized. 
"It's not a great look, obviously, but on the other hand, if a corporation needs to raise cash, selling assets is a pretty time-honored way of doing so," he told Blockworks.  
DCG has also moved to sell a smaller number of shares in Grayscale's Litecoin Trust, Bitcoin Cash Trust, Ethereum Classic Trust and Digital Large Cap Fund. 
Those four trusts have combined assets under management of roughly $700 million.  
Spokespeople for DCG and Grayscale did not immediately return a request for comment. 
Genesis filed for bankruptcy last month after taking a major hit during last year's market turmoil. The company on Monday reached an agreement in principle with Gemini and other creditors on a restructuring plan, following a public feud with Gemini's Cameron Winklevoss. 
DCG's reported sale of various Grayscale trust shares comes after the Financial Times said last month DCG was looking to sell some of its venture capital holdings, citing people familiar with the matter.
Grayscale's largest investment product is its Bitcoin Trust (GBTC), which launched in 2013 and has $14.5 billion in assets. 
The cryptoasset manager has sued the SEC in an attempt to convert GBTC to an ETF, a process Grayscale executives said would help close the trust's discount, which has exceeded 40% in recent months. 
Grayscale CEO Michael Sonnenshein told investors in a December letter the firm would consider a tender offer for GBTC shareholders if its bid to convert the trust to an ETF fails.
There is no concrete timeframe for a resolution to the legal wrangling, and some GBTC shareholders are growing impatient.
---
Don't miss the next big story – join our free daily newsletter.