Genesis Agreement Will See Gemini Contribute $100M to Compensate Earn Users
Genesis could be up for sale under a new restructuring agreement with creditors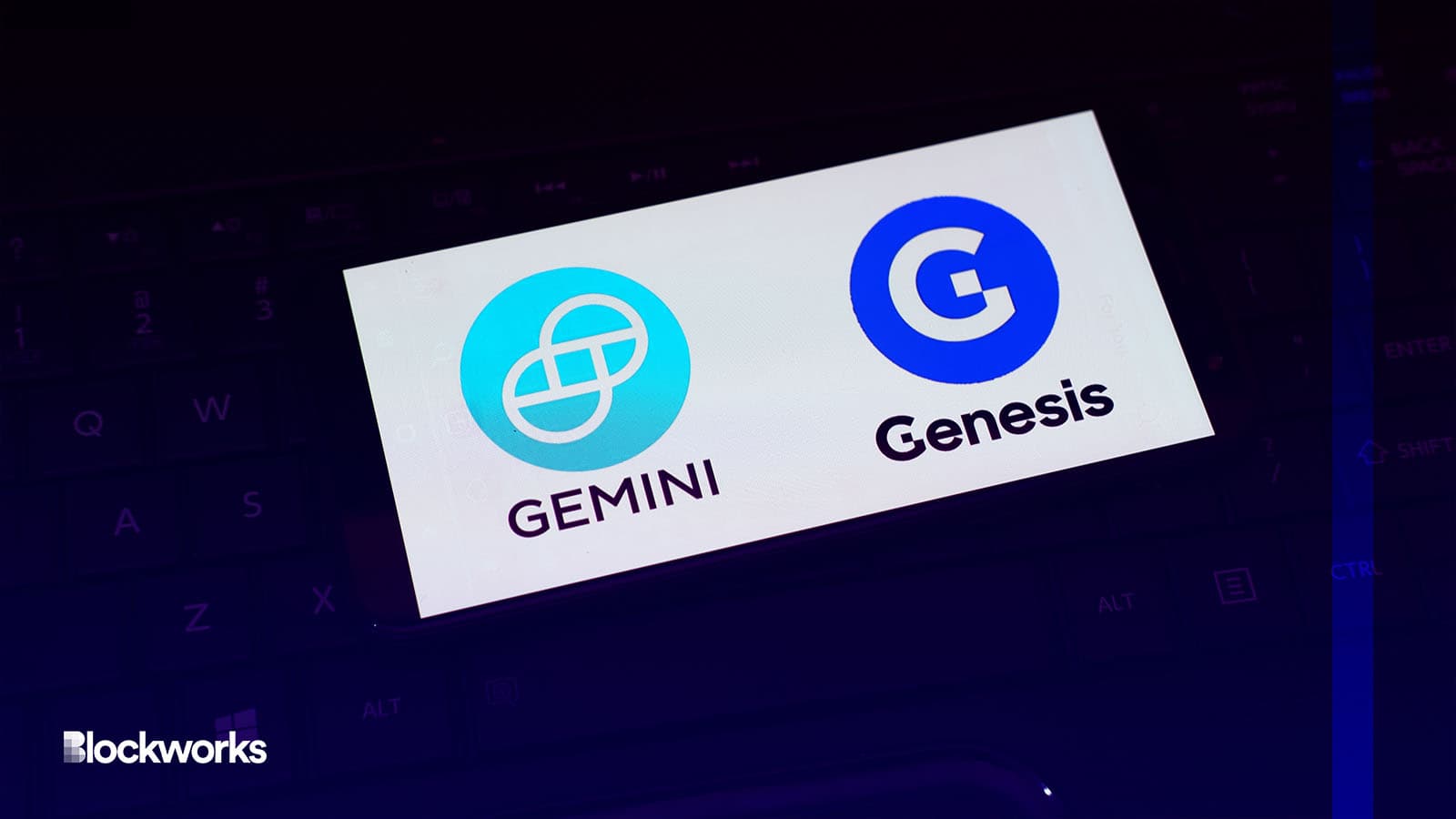 Source: Shutterstock / Poetra.RH, modified by Blockworks
Bankrupt crypto lender Genesis has reached an agreement in principle with Gemini and other creditors on a restructuring plan about a month after Cameron Winklevoss made their spat public. 
As part of the agreement, Gemini agreed to contribute $100 million in additional funds to users of the Earn product. The terms also include a sale of Genesis Global Trading.
In a tweet late Monday, Winklevoss said the agreement "provides a path for Earn users to recover their assets." 
Separately, Genesis' parent Digital Currency Group will exchange its $1.1 billion note due 2032 for convertible preferred stock and refinance its existing 2023 term loans through a new secured term loan in two tranches made payable to creditors in the value of about $500 million.
All Genesis entities will be brought under the same holding company, Genesis Global Holdco. 
Sean O'Neal, an attorney representing Genesis, reportedly told a bankruptcy judge on Monday that the agreement would either result in a sale of Genesis or creditors would receive its equity. 
"The agreement in principle remains subject to definitive documentation and necessary court approvals," Genesis said in a press release.
Genesis filed for bankruptcy on Jan. 19 after suspending redemptions and new loan originations on its platform. Both Gemini and Genesis were associated through an offering called the Earn product, which promised investors returns of up to 8% on their deposits.
Through this product, Gemini loaned client funds to Genesis, which the Securities and Exchange Commission has called an improper lending arrangement. 
Gemini was one of its largest lending customers, having sent the firm $900 million worth of cryptoassets. And Winklevoss openly criticized DCG and Barry Silbert, accusing them of not repaying the $900 million of deposits his clients had deposited with the firm. 
"You continue to refuse to get into a room with us to hash out a resolution," Winklevoss wrote. "You hide behind lawyers, investment bankers and process…your behavior is not only completely unacceptable, it is unconscionable."
Bob Ras, co-founder of blockchain-powered network Sologenic, called the agreement a "decent resolution" and said it suggests the outcome won't be as damaging to the industry as earlier predicted.
"Indeed, some had been making absolutely dire predictions for Genesis and its parent company, DGC. Of course, there could very well be more blowups in the offing that stem the FTX-Terra-Three Arrows daisy chain of bankruptcies, but today's news makes me think that we might have seen the worst of it all," Ras told Blockworks.
Genesis and Gemini didn't return Blockworks' request for comment by press time.
On Tuesday, Winklevoss said there's still work to be done to complete the process, including due diligence of Genesis' financials and judicial approval of the plan.
---
Don't miss the next big story – join our free daily newsletter.
Follow Sam Bankman-Fried's trial with the latest news from the courtroom.