Decentralized Blockchain TRON Creates $300M Fund to Invest in GameFi Space
GameFi is the process of leveraging gamers' interests in play-to-earn monetary mechanisms across different activities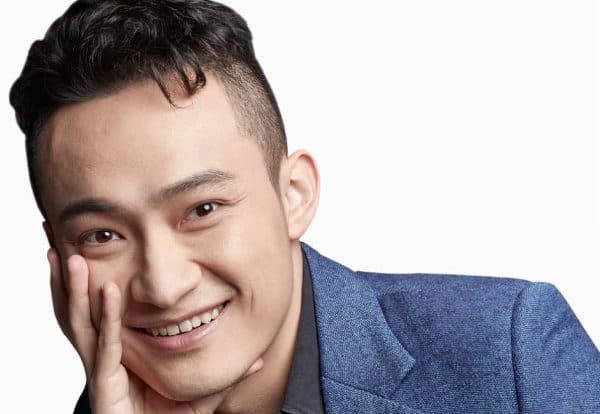 JUSTIN SUN, FOUNDER OF TRON AND CEO OF BITTORRENT
key takeaways
The $300 million fund will help TRON promote the adoption of blockchain technology and empower developers to create GameFi projects and build DeFi content and entertainment communities across the three companies' platforms
The crypto and blockchain sector of the gaming industry is experiencing significant growth, as 24 companies in the crypto space accounted for $476 million in investments during the first half of 2021
One of the world's largest decentralized blockchain systems, TRON, has announced its development of a $300 million fund called JustPlay, in collaboration with APENFT and WINKLink, to invest in GameFi projects over the next three years, the company said in a statement. 
GameFi is the process of leveraging gamers' interests in play-to-earn monetary mechanisms that make earning profits enjoyable across different activities with values to match. The value is in the concept that "playing" games turns into "working," which in turn rewards players with digital assets bearing real value, according to TRON's statement.
The $300 million fund will help TRON promote the adoption of blockchain technology and empower developers to create GameFi projects and build decentralized finance content and entertainment communities across the three companies' platforms. APENFT and WINKLink have a prototype scheduled to be finished in Q3 and the joint product between all companies is expected to be available to users by Q4.
The crypto and blockchain sector of the gaming industry is experiencing significant growth, as 24 companies in the crypto space — including Animoca Brands and Dapper Labs — accounted for $476 million in investments during the first half of 2021, according to a recent report by InvestGame.
During Q1 2021, private investors deployed a record $2.6 billion into the whole gaming industry with the number of deals up 59% from 85 deals in the year-ago period to 135 deals in Q1, according to the data. 
In addition to traditional gaming, the global augmented reality (AR) and virtual reality (VR) market is expected to grow by about $125 billion during a four year period from 2020 to 2024, according to data released by Technavio. 
"GameFi is going to be the next big thing that makes the DeFi, NFT, and larger crypto space easy to understand and be involved in," said Justin Sun, founder of TRON and CEO of BitTorrent. 
Separately, Binance collaborated with TRON and APENFT on its launch of its NFT marketplace back in June. The auction is part of Binance's "100 Creators" program, which features artists chosen by the crypto exchange to launch its NFT offerings, Blockworks previously reported. 
More industry funding 
In other news, Liquality, a multi-chain browser extension wallet with built-in swap capabilities, closed a $7 million funding round led by Hashed and Galaxy Digital. 
Other investors included White Star Capital, Accomplice, Coinbase Ventures, Alameda Research and more, the company said. The company has raised about $10 million to date, Simon Lapscher, co-founder of Liquality, told Blockworks. 
The company's name derives from the two words liquidity and equality as it hopes to build a liquidable network and broaden its access to users, Thessy Mehrain, co-founder of the company said during the interview. 
After launching in 2018, the company has worked to provide a solution that lets users manage multiple incompatible wallets and use centralized exchanges to swap between different blockchains. Liquality users can manage crypto assets, swap between them, access decentralized applications, or dApps, on Ethereum, Bitcoin, Rootstock, Polygon, Binance Smart Chain, Near and Arbitrum.
Crypto is beginning to reach a point where "all these blockchain protocols are starting to gain adoption for different reasons, different use cases," and there's no clear way to access various protocols through one simplified interface in the crypto world, Lapscher said. 
Liquality will use the funding to integrate new chains, create native dApp experiences in the wallet and improve the crypto landscape for user experience and accessibility, he said. 
"There's still so many different ways to go through chains and most of them compromise security, the whole point of what we're doing here is to provide an interface to the crypto world regardless of what chain it's on so the user won't have to worry about how to go from one place to another," Lapscher added.
Want more investor-focused content on digital assets? Join us September 13th and 14th for the Digital Asset Summit (DAS) in NYC. Use code ARTICLE for $75 off your ticket. Buy it now.