Fed official: Stablecoins pose a threat, but could present innovative opportunities
US economic leaders gathered in DC Tuesday to discuss the future of crypto policy and innovation in America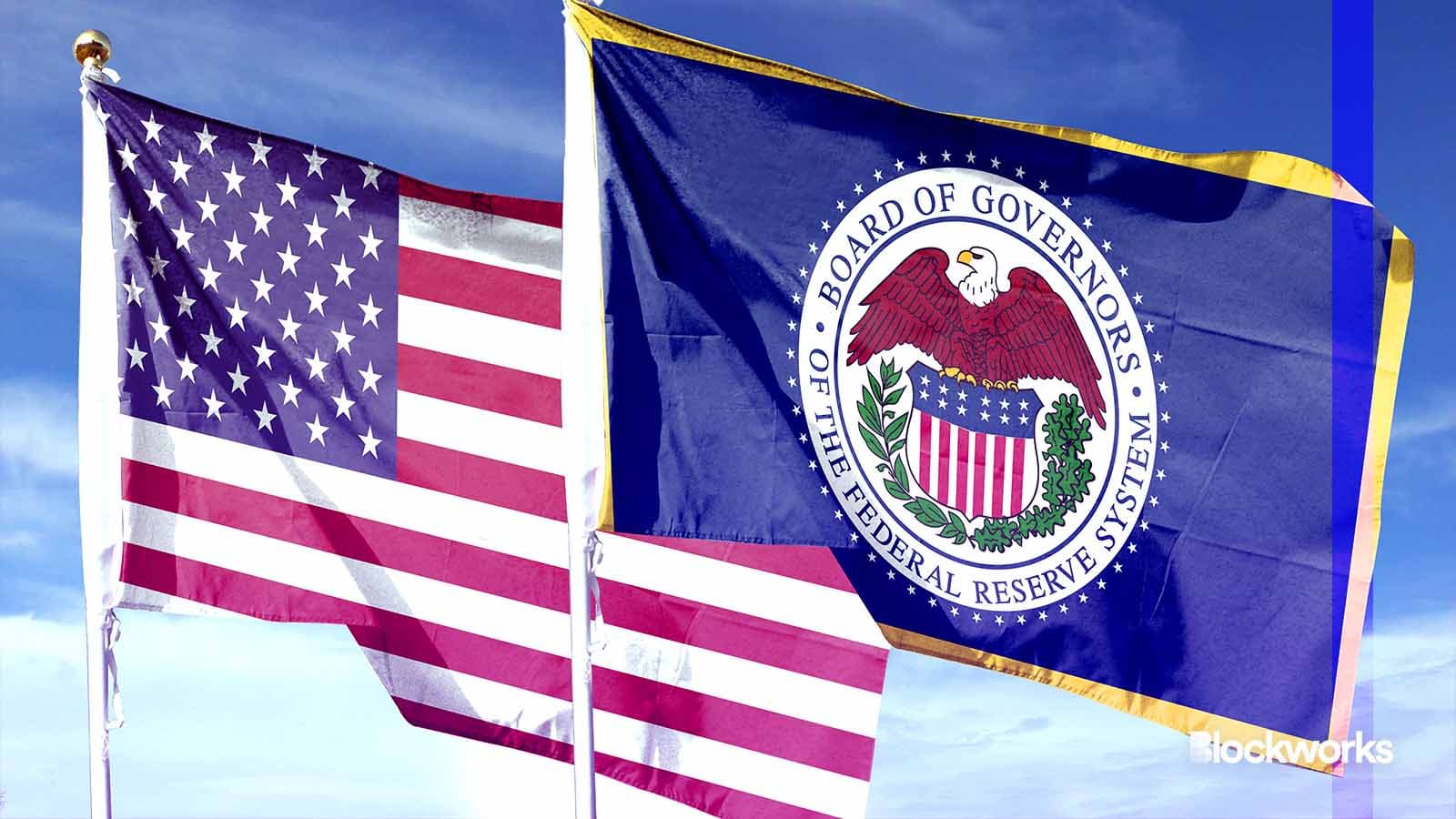 Andy.LIU/Shutterstock modified by Blockworks
US financial leaders are taking a hard look at crypto, from both a regulatory and innovative perspective. 
Among the arguments being made today: The Federal Reserve needs to step up its oversight of the stablecoin ecosystem, and the Office of the Comptroller of the Currency — which oversees the American banking system — could benefit from increased tokenization, officials said Tuesday at the DC Fintech Week event in Washington. 
"It's really important for us to learn about new technology all the time," said Michael Barr, the Fed's Vice Chair for supervision. "There's obviously a lot of innovation happening in the private sector around stablecoins and we want to make sure we can harness that innovation to improve efficiencies if we can in the payment system." 
Read more: Stablecoins set to succeed where BTC, ETH failed: Pantera
Michael Hsu, acting US Comptroller of the Currency, agreed and argued during a separate panel that blockchain tech could be a game changer in the settlement space. 
"Tokenization is focused on solving an actual problem, and that problem is settlement," Hsu said. 
The crypto industry as a whole, however, remains less promising to Hsu, who said the space is still "replete with frauds, scams and hacks." 
Barr added that significant oversight from the central bank is essential, particularly in the stablecoin space, to protect the financial system. 
"If a private sector entity is creating a stablecoin that is connected to a fiat currency, in the case that we care about [it would be] the United States Dollar, they're creating a form of private money, and private money needs to be well regulated," Barr said. 
Tuesday's remarks were not Barr's first time speaking about stablecoins and central bank digital currencies. 
"When that asset is also used as a means of payment and a store of value, it borrows the trust of the central bank," Barr said in a speech last month. "The Federal Reserve has a strong interest in ensuring that any stablecoin offerings operate within an appropriate federal prudential oversight framework, so they do not threaten financial stability or payments system integrity." 
In terms of federal policy, lawmakers on both sides have appeared interested in getting stablecoin legislation to President Joe Biden's desk. 
Earlier this year, the House Financial Services Committee advanced the Clarity for Payment Stablecoins Act, a bill that gives more power to state regulators in licensing issuers. 
CBDCs, on the other hand, have emerged as a more partisan issue. 
Rep. Tom Emmer, R-Minn., introduced the Central Bank Digital Currency Anti-Surveillance State Act in September, a bill that would bar the Fed from issuing a retail CBDC. Rep. Maxine Waters, D-CA., was quick to criticize the text, arguing that Emmer and other Republicans are preventing the US dollar from maintaining its global reserve currency status and hindering innovation. 
A renewed race to avoid a government shutdown this month, however, means odds of any movement on crypto-related policy are slim.
Barr added Tuesday that the Fed is currently in a strictly research-only phase of their investigations into a CBDC.
---
Don't miss the next big story – join our free daily newsletter.