'My First Crypto Sex Party' is the tip of the Bitcoin erotica iceberg
I found over a dozen erotic novels about crypto for sale, with topics that are definitely NSFW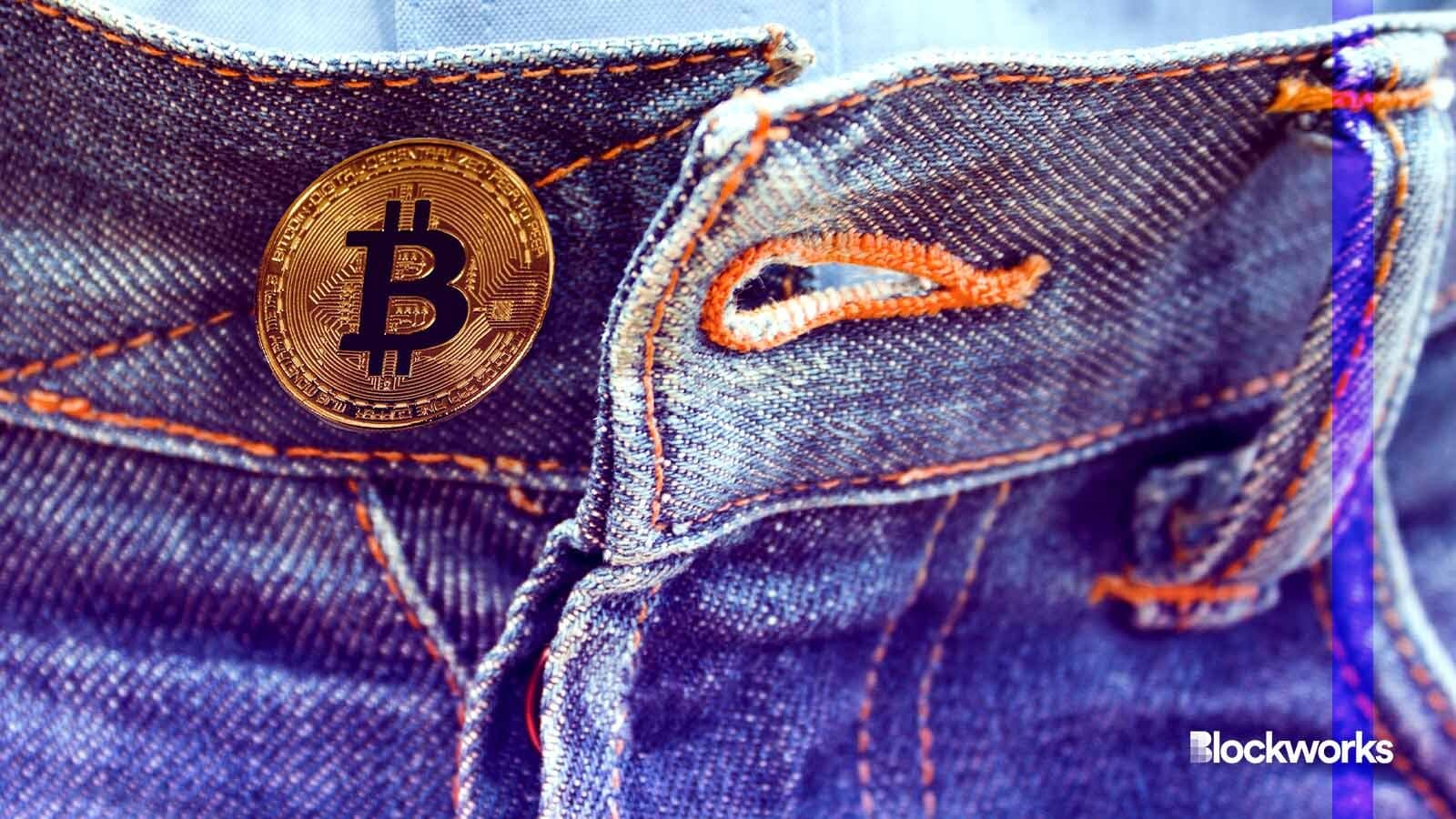 Stanslavs/Shutterstock modified by Blockworks
Even though you may know me as a cryptocurrency journalist, I first started my writing career as a translator for sex books. 
My career was short-lived: After completing only two books in the A Queen Until the Very End: Be First in Life and in Bed series, I was ghosted by the publisher.
All this is to say that, when I received a pitch in my inbox toward the tail end of the Sam Bankman-Fried trial with the subject line: "New book a companion piece to the SBF trial, My First Crypto Sex Party, I felt like this PR person had unwittingly reached the perfect audience.
I promptly settled down to read this new book by Honey Justine (who exists nowhere but her Amazon author page) over my lunch break. Luckily, My Crypto Sex Party is a mere 27 pages long.
There's not much that I can say that would be appropriate for print about this short essay (it can't really be called a novel). The plot revolves around a young woman, new to her job, who receives a VIP invitation to her company's orgy. Totally normal, right?
The only things that make this poorly written sex story "crypto" are a reference to a "massive Beeple art work [sic]" hanging in a sex chamber at the orgy, and then the issues that came up for this new company when they "first bought this entire building as an NFT." 
What that means, nobody knows. And that's not to mention the unforgettable grand finale: "'You make me HODL,' I whisper, exchanging cuddles and kisses.'"
When trying to find out more about where on Earth this crypto sex book came from, I realized after a quick Google that Honey Justine's foray into crypto romance is far from new. In fact, there are no less than eight erotic cryptocurrency-themed novels on Amazon that I could find, plus the four-book Bitcoin Bimbo series that are no longer for sale online. 
While some of these books seemingly have no purchases and no readers, others actually have an interested fanbase: 
Bedazzled by Blockchain: An Erotic Cryptocurrency Transaction — nine ratings on Amazon, with 4.8 stars. 
A Perfect Girl: The XXX Archives of a Cyborg Crypto Slut has one reviewer who left an 800-word five-star review entitled "smut as a vehicle for meditation." 
Bitcoin Billionaire's Babysitter has a whopping 329 positive reviews. 329!
Popular romance novelist Chuck Tingle also has his own crypto foray, featuring Jort and his handsome bitcoin Limbo — There's A Bitcoin In My Butt And He Is Handsome. 
And while Erocoin: the Blockchain Erotica has zero ratings, it deserves a mention simply because of its author: Satyroshi Nymphomoto.
(When conducting my crypto sex book research, I also came across an article about Bankman-Fried on The Guardian with a very unfortunate headline: "FTX founder Sam Bankman-Fried 'let me see everything' for new book, says Michael Lewis.")
Far and away the most popular crypto smut novels are the Bitcoin Billionaire trilogy, with more than 100 five-star ratings and a public facing author who has given at least one interview about her choice to combine crypto and sex.
Oddly enough, it was the alleged integrity of the crypto community that made Bitcoin Billionaire author Sara Forbes settle on the subject when looking for a reason for her young, attractive heroes to have enough money to sweep her fictional heroines off their feet.
"How would they be that rich, and still be that young and still have their ideals intact? That meant reading up on bitcoin." Apparently these bitcoin billionaire adventurers (in between sexcapades) want to use their crypto earnings to "do something to change the world for good."
There is a certain logic to including cryptocurrency — and Bitcoin in particular — in your romance novels. 
The online self-publishing book industry is filled with authors trying to make money with a spray-and-pray logic — quickly write many short books about hot topics, get them on Amazon, and hope that you'll get lucky and find a readership. The trick is to use key phrases that will come up on Google Search — during the crypto boom, I can totally see the thought process behind throwing cryptocurrency into your sex books (and many of these e-books did come out in early 2018). 
Now, when much of the world was searching for Sam Bankman-Fried trial news online, why not center your new romance novel around crypto with the hopes of getting more accidental readers. 
Case in point: The aforementioned novelist Tingle put out a book last year capitalizing on the popularity of Wordle, titled, The Physical Manifestation Of Wurdle Pounds My Butt As A Slightly Frustrating But Ultimately Rewarding And Meditative Daily Routine Kindle Edition. 
Unfortunately, My First Crypto Sex Party still has zero reviews on Amazon, despite the email marketing campaign aimed at crypto journalists during the Bankman-Fried trial. It seems that I was the only one to take the bait. 
And while I very strongly pan this work (even more strongly than I panned Michael Lewis's Bankman-Fried book), I don't blame the author for being creative in trying to get more eyes on her writing. 
It's not so different from launching a new cryptocurrency and naming it HarryPotterObamaSonic10Inu — in fact, the very idea of My First Crypto Sex Party fits in quite nicely with the ethos of crypto degens trying to make a quick buck. All that's missing is MyFirstCryptoSexPartyCoin.
---
I don't care much about tech, I don't care a whole lot about finance, either. I care about writing stories and watching weird things unfold. And that's why I've ended up in crypto.

But because I'm missing that passion for what crypto and blockchain are all about — finance, tech, privacy, yadda yadda — I'm going to write instead about what I am actually interested in. Everything about crypto that has very little to do with crypto.

That's what this column will be about. All the tangential stories that come out of the blockchain and crypto space, what I think about them, and how I navigate it all as a skeptical former Russian literature major.

It's precisely my perch as an outsider that lets me do what I do: Opine on all sides of any crypto issue, no strings attached, no skin in the game.

If you want to talk crypto with me, let's go off topic.
---
Don't miss the next big story – join our free daily newsletter.