Celo Network welcomes Google Cloud validator to its network
Google Cloud's Blockchain Node Engine will help the network transition from a layer-1 blockchain to an Ethereum layer-2 scaling solution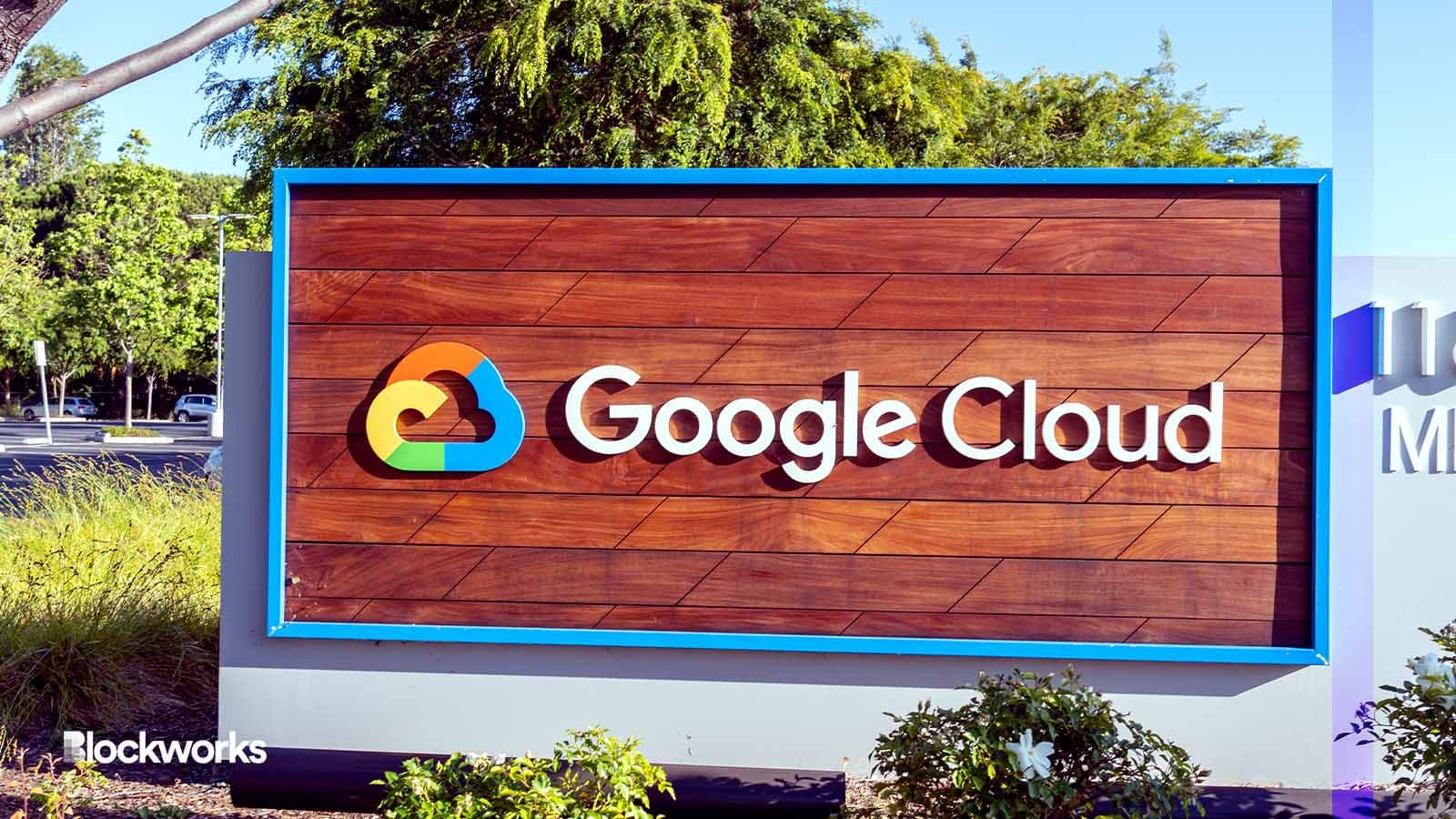 JHVEPhoto/shutterstock modified by Blockworks
Google Cloud is now running a validator on Celo Network, an Ethereum virtual machine-compatible, layer-1 blockchain designed to bring a mobile-first experience to Web3 users.
Validators are responsible for managing the security of the blockchain by verifying transactions.
This move marks Google Cloud's next big foray into blockchain and Web3 technology.
The cloud computing servicing giant had previously expressed interest in assisting Web3 developers in building products. It launched a digital assets team in January 2022, then revealed the Blockchain Node Engine designed to host nodes in October of that same year.
Its recent move to run a validator on Celo comes just months after the Google Cloud team announced its intention to support Celo Foundation's Founders in Residence program.
Google Cloud will join other validators on the Celo Network such as Deutsche Telekom and impactMarket. 
Celo's community governance recently voted in favor of a cLabs proposal to transition its network to an Ethereum layer-2 scaling solution.
"As Celo moves to [layer-2], we will further foster scalable, real-world solutions that can build tangible benefits to the climate and communities around the world," Xochitl Cazador, the Celo Foundation's head of ecosystem growth, told Blockworks. 
Cazador explained the importance of Google Cloud's Blockchain Node Engine in facilitating this transition. This engine enables secure transaction relaying without the need to wait for nodes to sync, enabling faster node operations for Celo network participants.
"Google Cloud's Blockchain Node Engine will assist cLabs with the transition to an Ethereum layer-2 by relaying secure and reliable transactions on-chain," Cazador said. "With this effective node-hosting service, Celo and Google Cloud will empower Celo network participants, scaling blockchain technology for true, mainstream global adoption."
---
Don't miss the next big story – join our free daily newsletter.