Grayscale Lawyers Again Urge SEC to Approve GBTC Conversion to Bitcoin ETF
BitGo president is among the latest crypto executives asking the agency to greenlight the vehicle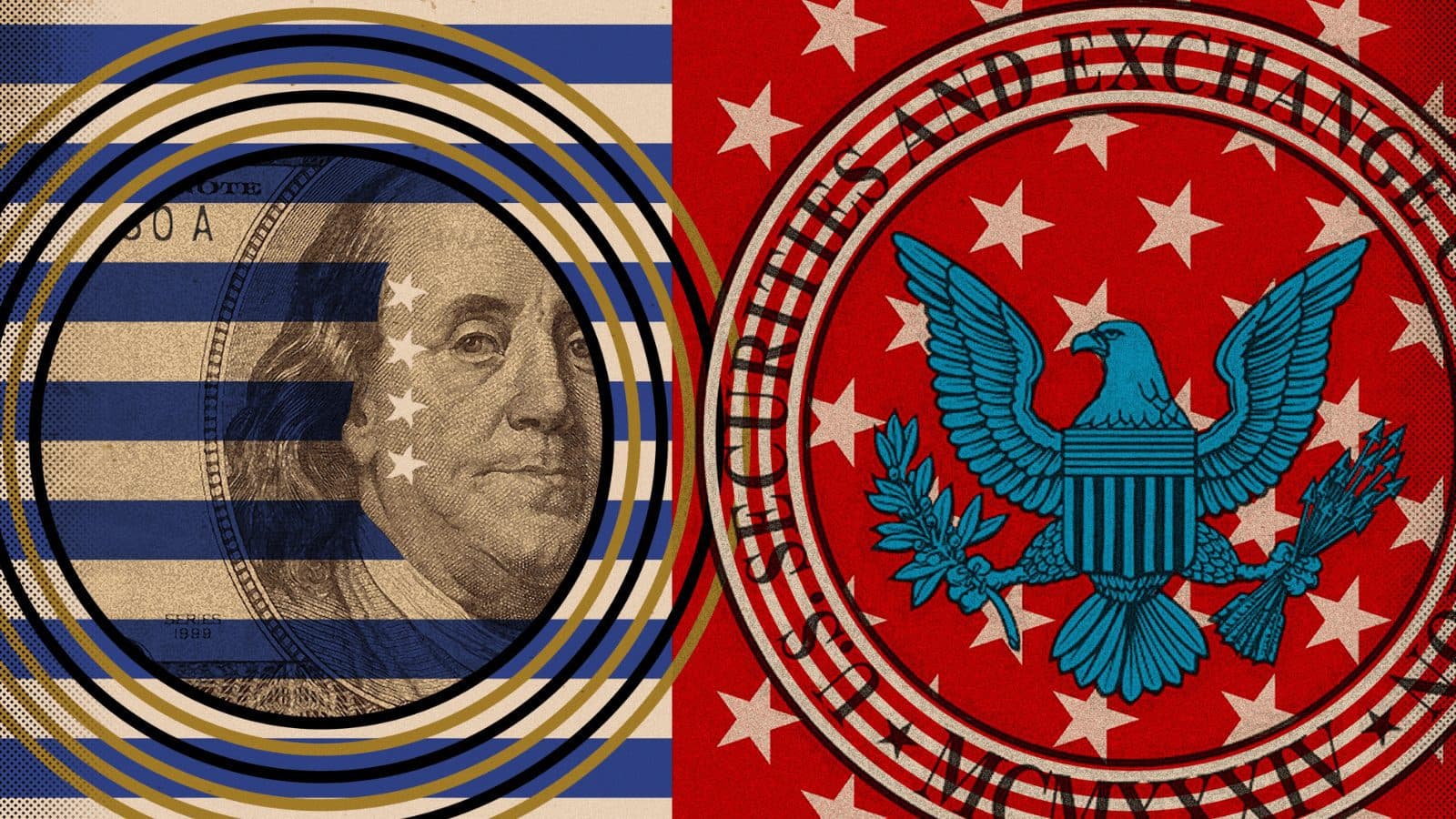 Blockworks exclusive art by axel rangel
key takeaways
Attorneys cite SEC's Teucrium bitcoin futures ETF approval in latest letter to regulator
The bitcoin ETF landscape is "unfair and discriminatory" against GBTC shareholders, Grayscale chief legal officer says
Lawyers representing crypto investor firm Grayscale Investments have updated their letter to the SEC a few weeks after the agency's decision to approve a bitcoin futures ETF.
Attorneys for Davis Polk & Wardwell LLP previously argued to the SEC that the regulator's decision to approve a futures-based fund and not a spot ETF is "arbitrary and capricious" — and therefore in violation of the Administrative Procedure Act (APA).
Grayscale is trying to convert its Bitcoin Trust (GBTC) to an ETF, and the SEC's decision on that proposal is expected in July. 
Following its approval of several bitcoin futures ETFs in October, the watchdog greenlighted another such fund filed by fund group Teucrium. Unlike the others, which were filed under the Investment Company Act of 1940, the Teucrium vehicle was filed under the Securities Act of 1933 — the very regulation under which spot bitcoin ETFs are filed.
The Grayscale lawyers argued in their latest letter that the Teucrium decision confirms that 1940 Act registration is not a basis for the Commission to approve one product and reject another. 
"The commission's prior disapprovals of spot bitcoin ETPs have not identified any distinct and significant additional risk of fraud and manipulation that is somehow specific to spot bitcoin ETPs, and none exists," the attorneys wrote.
GBTC, which launched in 2013, has $25.3 billion in assets. The trust has consistently traded at a discount, and more than 3,000 letters have been submitted to the SEC advocating for its conversion.
"As it stands, the Bitcoin ETF landscape is unfair and discriminatory against GBTC shareholders and all of the other US investors looking for an accessible and efficient way to gain their Bitcoin exposure," Grayscale Chief Legal Officer Craig Salm wrote in a Monday blog post. "We look forward to engaging further with the SEC on this matter."
Cassandra Lentchner, president of institutional crypto platform BitGo, was among the latest to write the SEC in support of GBTC's proposed conversion. Paul Grewal, Coinbase's chief legal officer, made arguments in a December dispatch.
Lentchner called the regulator's concerns around manipulation "misplaced," noting bitcoin's market capitalization of $750 billion and trading volumes of tens of billions daily.
"An ETF with redemption capacity would be able to more closely track current prices," Lentchner wrote. "There is no basis to permit an investment in a future contract but not the asset itself."
---
Get the day's top crypto news and insights delivered to your email every evening. Subscribe to Blockworks' free newsletter now.
Want alpha sent directly to your inbox? Get degen trade ideas, governance updates, token performance, can't-miss tweets and more from Blockworks Research's Daily Debrief.
Can't wait? Get our news the fastest way possible. Join us on Telegram and follow us on Google News.
---